Welcome Back – September 2021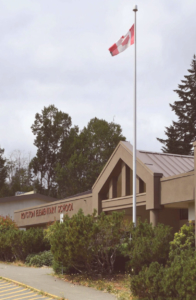 Good afternoon Royston Families.
We hope your summer was an excellent one. We look forward to welcoming you back on September 7th. Our school and office re-opens on Aug. 30th.
The first day of school, Tuesday September 7th is a half day with dismissal at 11:30 a.m. Busses will be running. School starts at 8:25 a.m. and dismissal will be at 11:30 a.m. Please send your child to school with a snack and a water bottle. Children will be starting in their new classes. You will receive an email prior to the long weekend so you have the details in advance. September 8th onwards will have a 2:15 p.m. dismissal and a lunch will also be needed.
Families will not need to buy school supplies as a bulk order has been placed and will be at the school for the children's first day. We will collect funds for these supplies which will also include the cost of their planners. Primary children will need to pay $41 (K to gr. 3) and intermediate children will need to pay $47. Children in grades 5 and 6 are asked to provide their own binder and a simple calculator as well. You may etransfer us at royston@sd71.bc.ca. Please note your child's (children's) first and last name and grade for September. If you prefer you may pay by cheque or cash. If you need some support with these school supply costs, please contact Mrs. VanderRee directly.
We currently have 14 divisions for September and are full at many of our grades. If you have a new neighbour with children, please encourage them to register their child, if they haven't already done so.
Please look for a follow up email from me with the details of any changes to our Covid protocols. At this point it is clear that masks will be required by all adults and children in grades 4 to 6. I feel confident that we will have the routines and procedures in place to make our school year start up as safe as possible.
We are ramping up to an exciting year of learning and community building.
Mrs. VanderRee, Principal
.
https://www.comoxvalleyschools.ca/royston-elementary/wp-content/uploads/sites/33/2021/07/Royston-Elementary-Header.png
0
0
cvanderree
https://www.comoxvalleyschools.ca/royston-elementary/wp-content/uploads/sites/33/2021/07/Royston-Elementary-Header.png
cvanderree
2021-08-24 17:01:22
2021-09-01 18:30:12
Welcome Back – September 2021