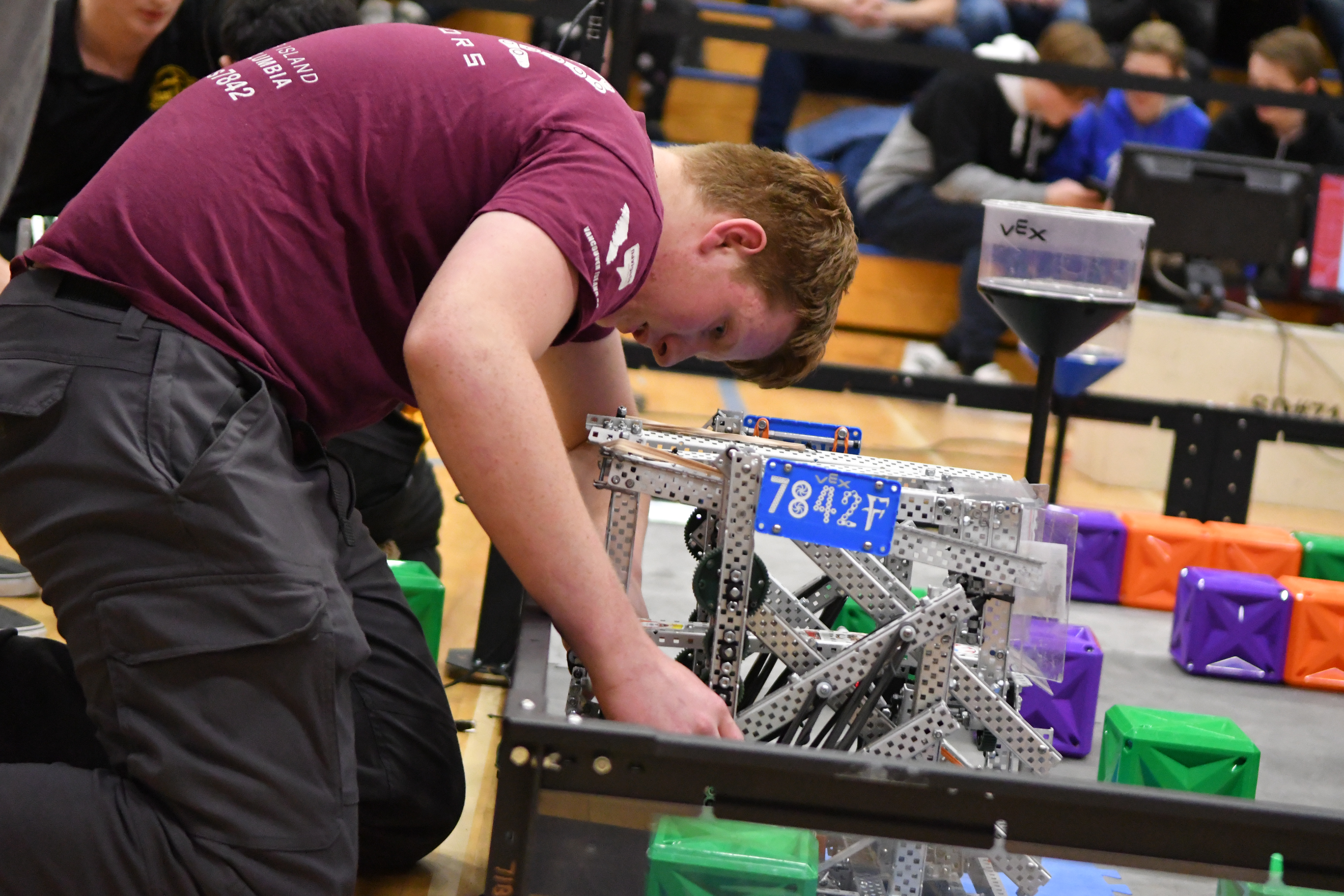 SchoolHomepageSliderPROMO
Robotics71 is a district-wide after school robotics program offered to Comox Valley students Grade 8 through Grade 12.
Robotics71 has previously been the umbrella name for Vex Robotics teams at NIDES (7842), Mark R. Isfeld (1136), G.P. Vanier (149) and Highland Secondary(1139).  We also support Lego Robotics, Skills Canada Robotics and FIRST Robotics all of which have been offered to Comox Valley Students for over a decade.  We have now consolidated into an accredited district-wide program, offered to all high school students in school district 71.
Robotics incorporates mechanics, coding, driving skills and teamwork, and provides students with a solid foundation of hands-on and technical skills for futures in STEAM fields like engineering, automation and computer science.
Program Information
Location: Highland Secondary School "BotShop" (Shop Building)
Start Date: September 30, 2021
Program End Date: June 30, 2022
Hours: 4:00pm to 6:00pm (There is time for students from other schools to arrive by bus)
Days of the week: Tuesday and Thursday
Instructor/Coach: Ryan Buchanan (Highland Secondary Technology/Shop Teacher)
Potential Course Credit:  Depending on a students involvement, at grade 10, 11, or 12 you can receive credit for; Robotics 10, Robotics 11, Engineering 11, Engineering 12, Mechatronics 12, Robotics 12 and potentially others.
Program Fee: $50
Registration is required, please contact
Ryan.Buchanan@sd71.bc.ca (Highland Secondary Technology Teacher) or,
Steve.Claassen@sd71.bc.ca (District Careers Coordinator – Trades/ADST)