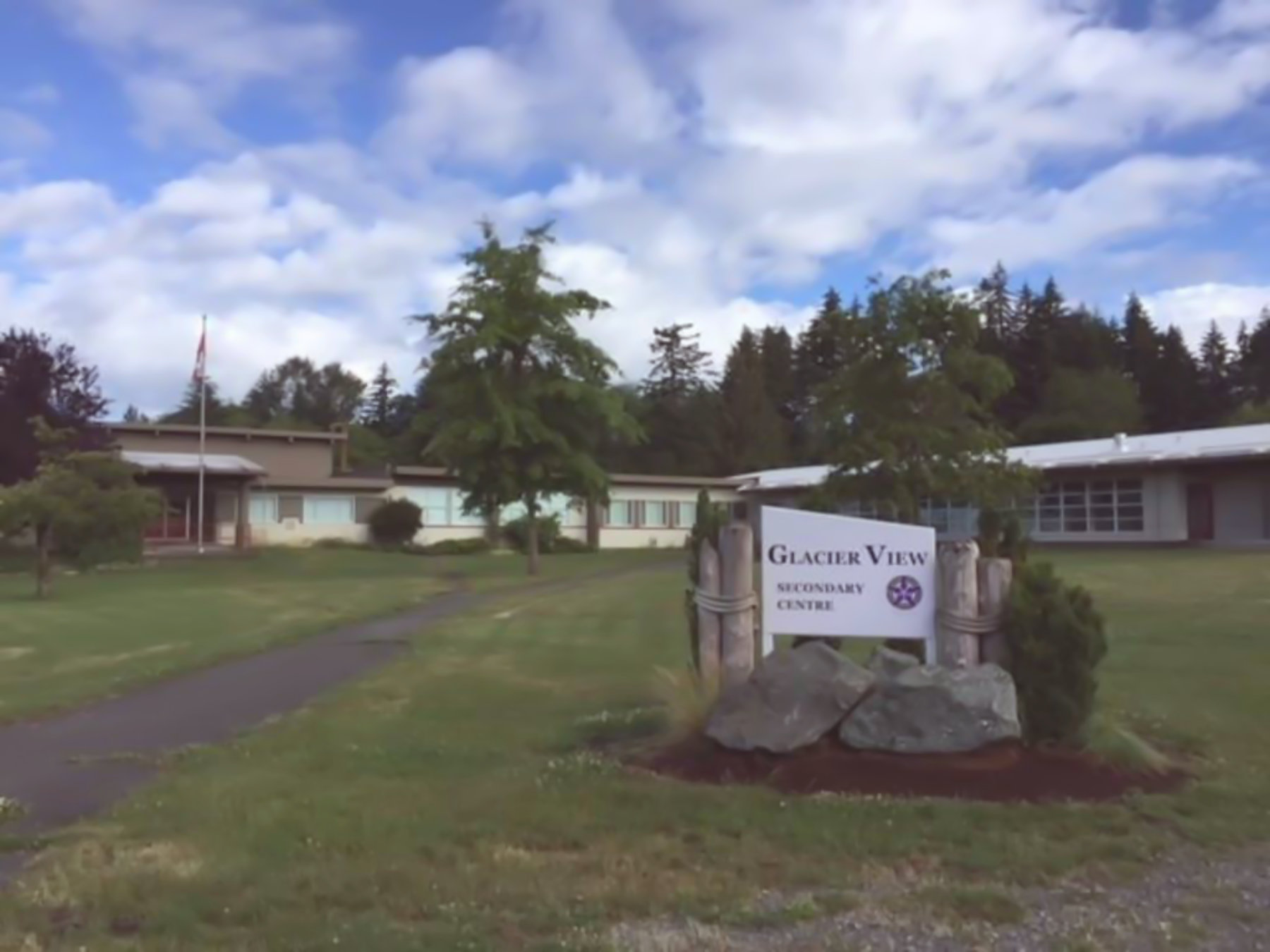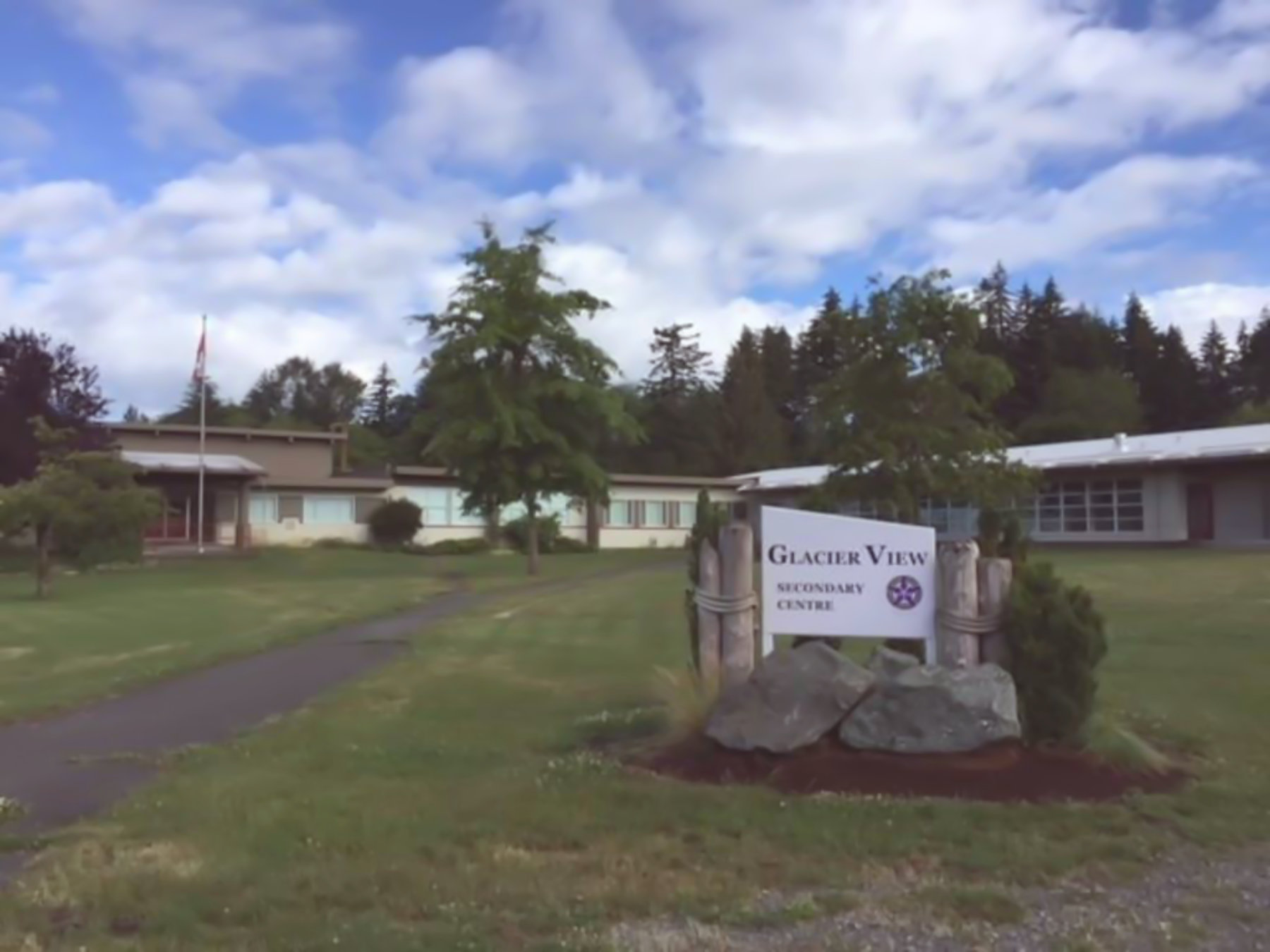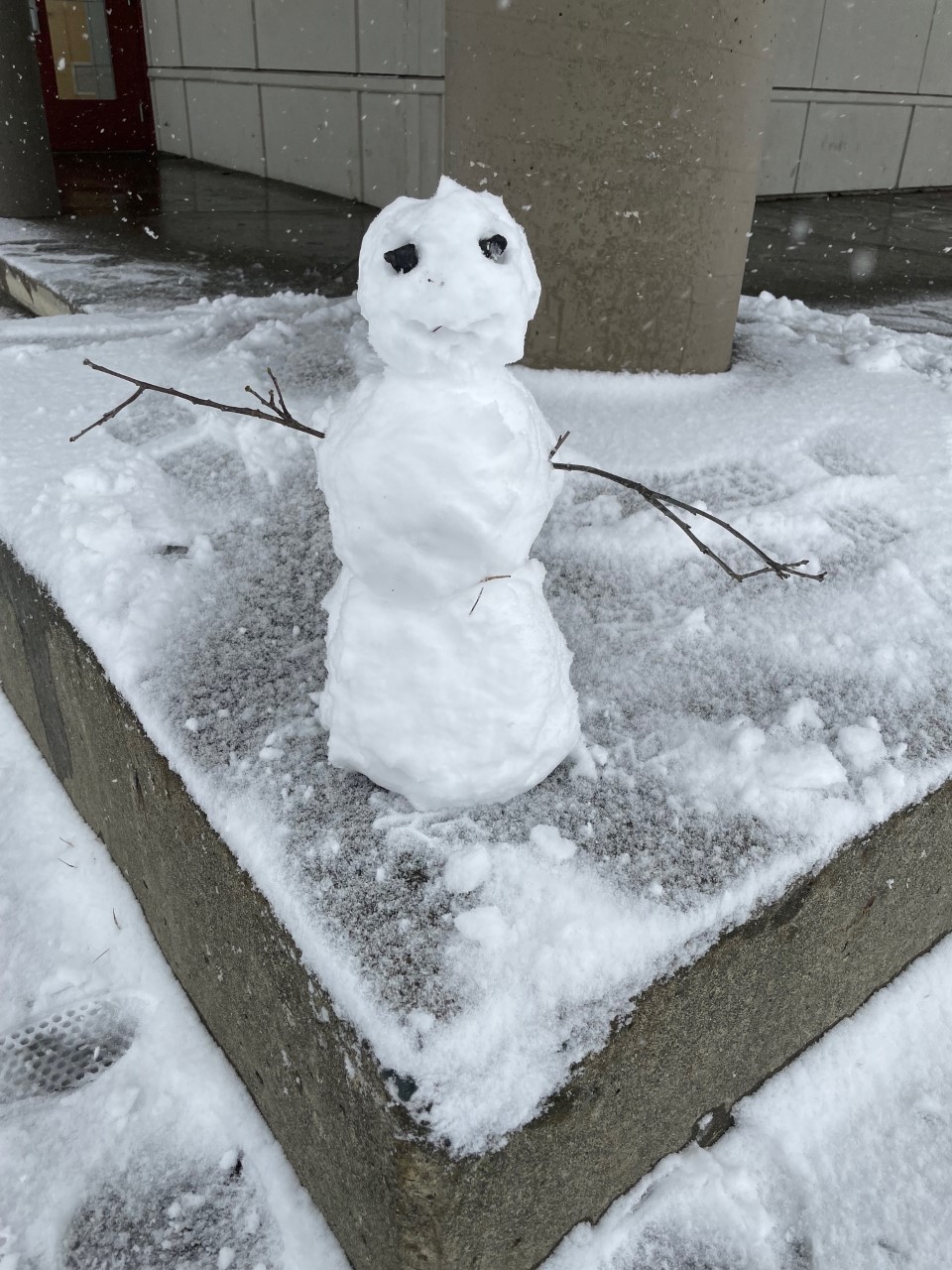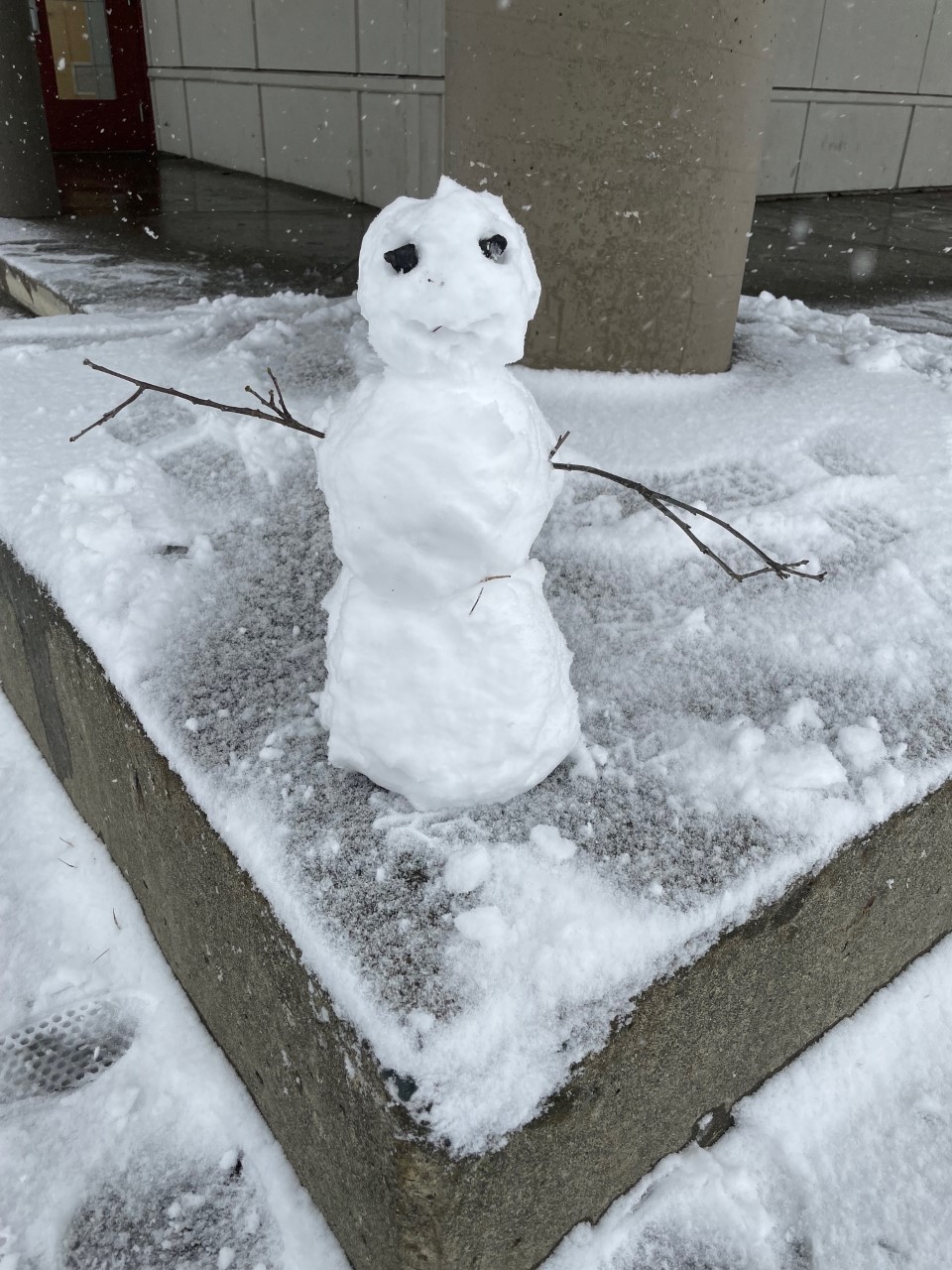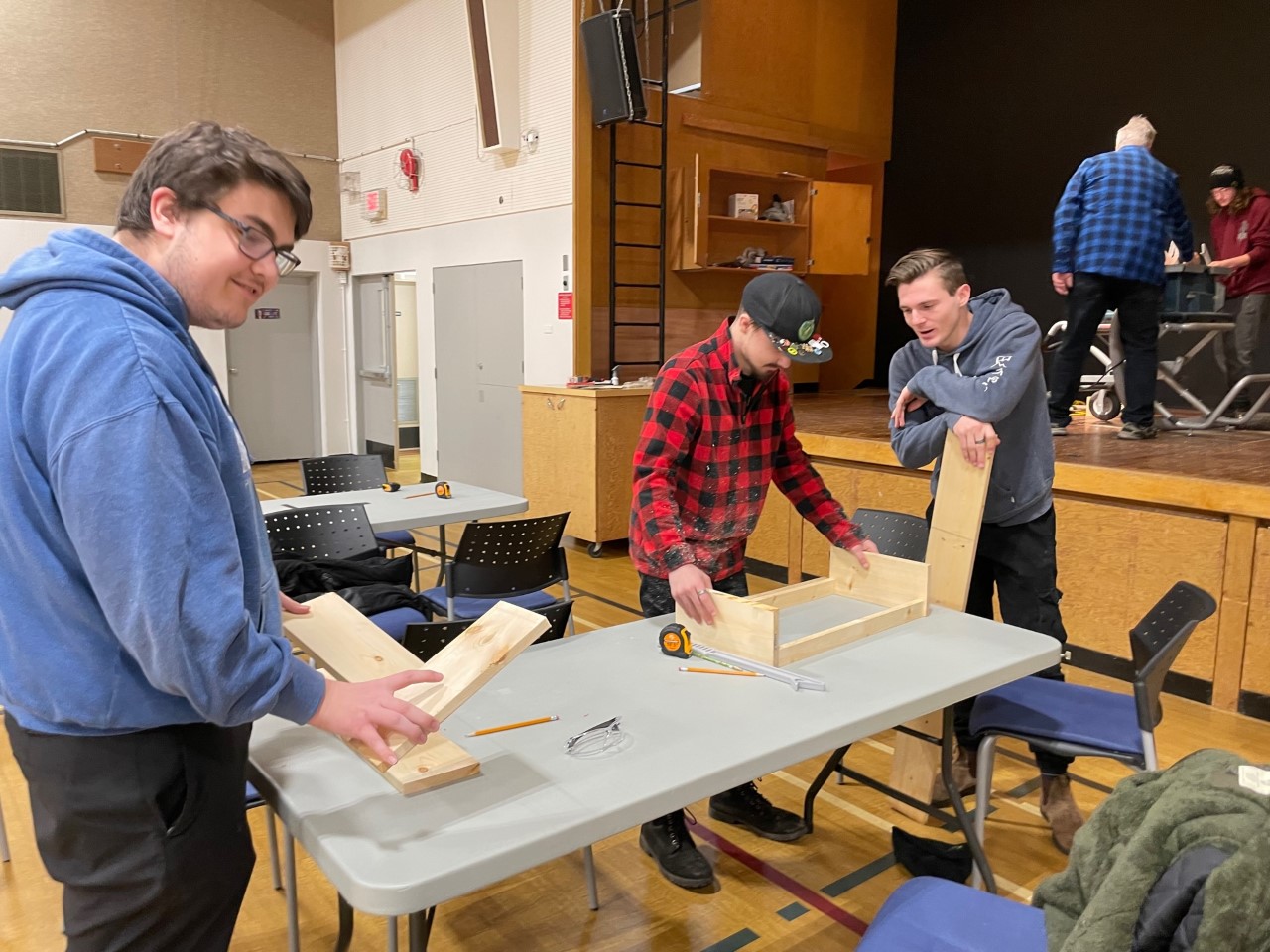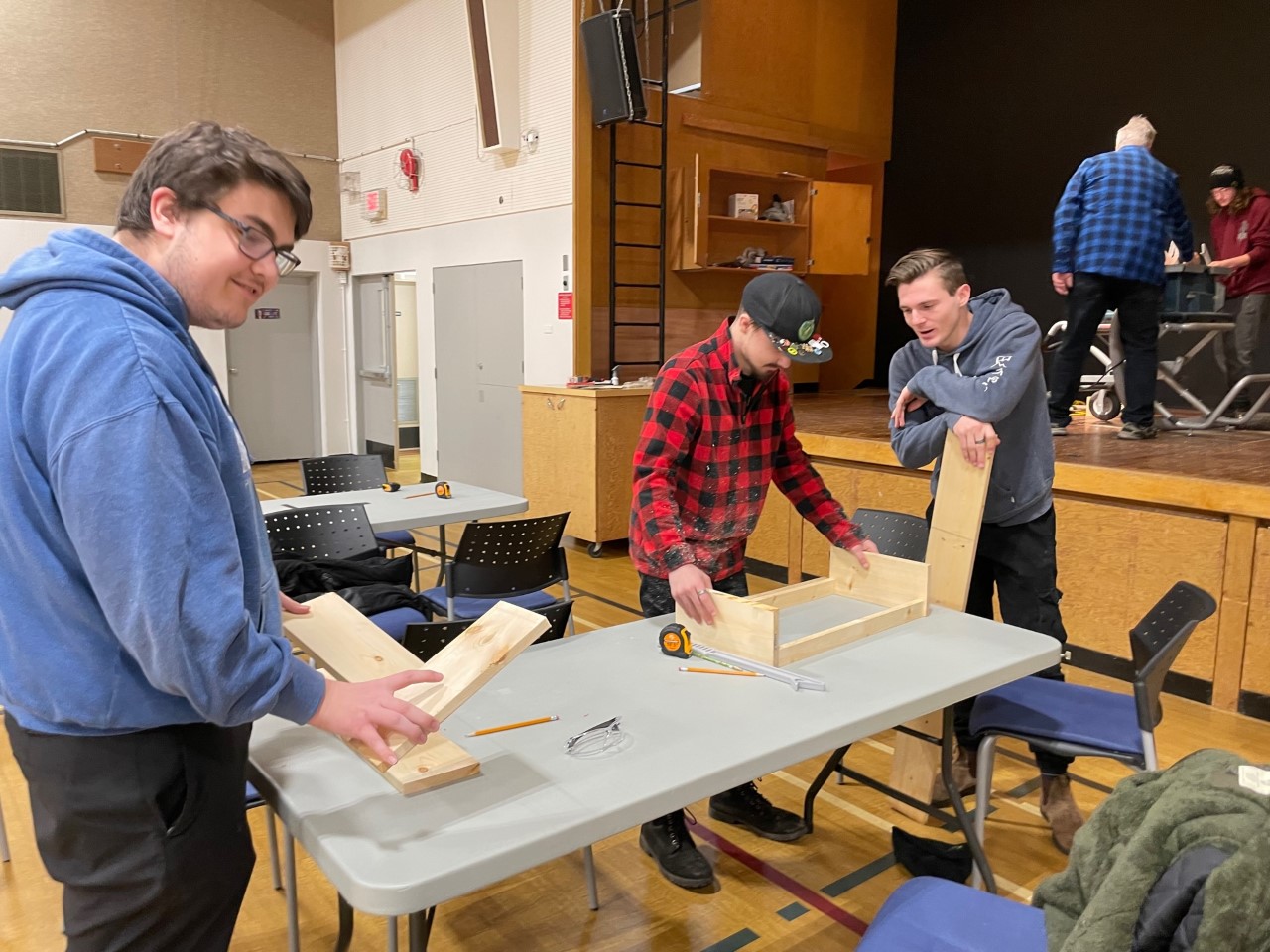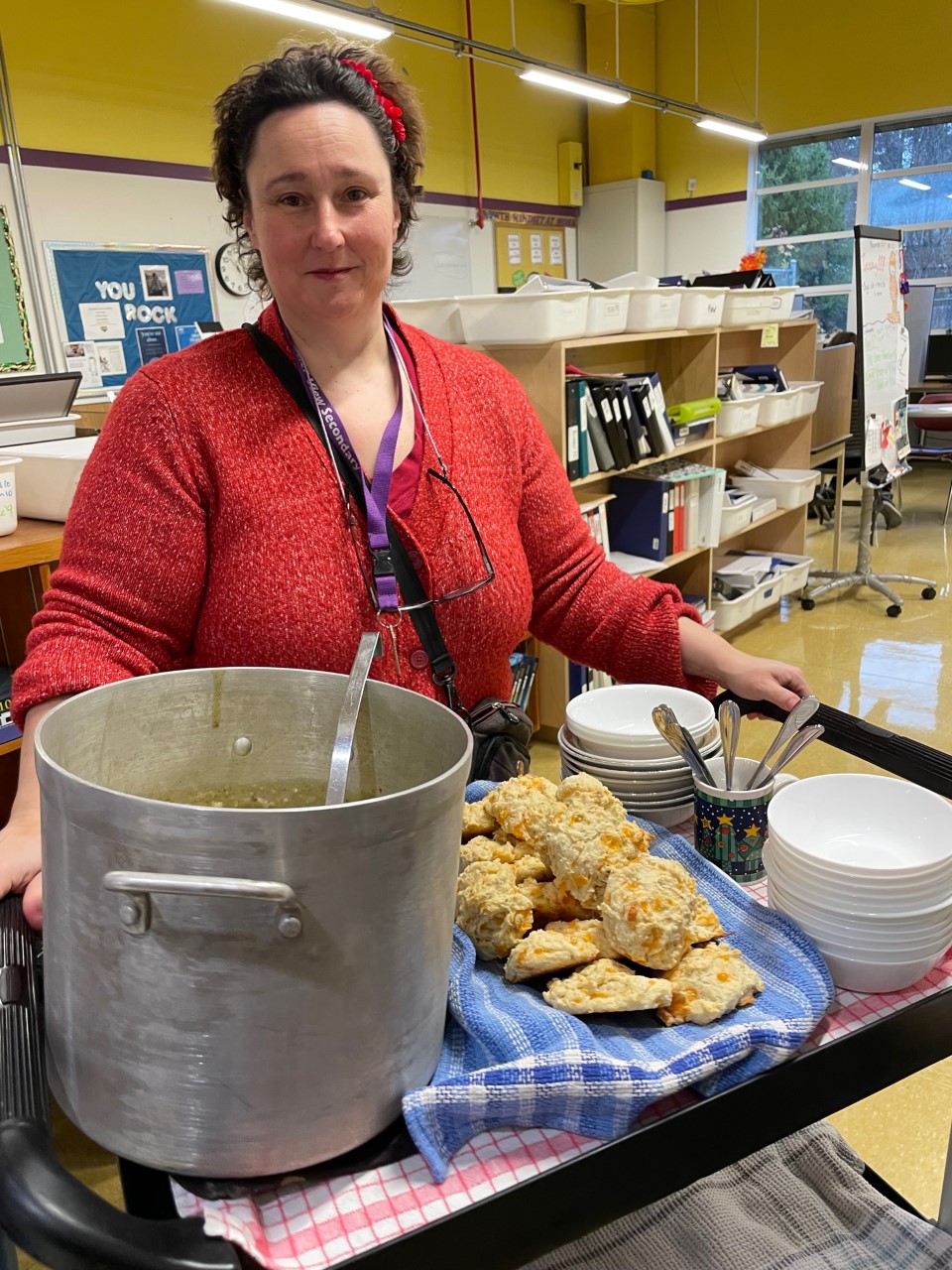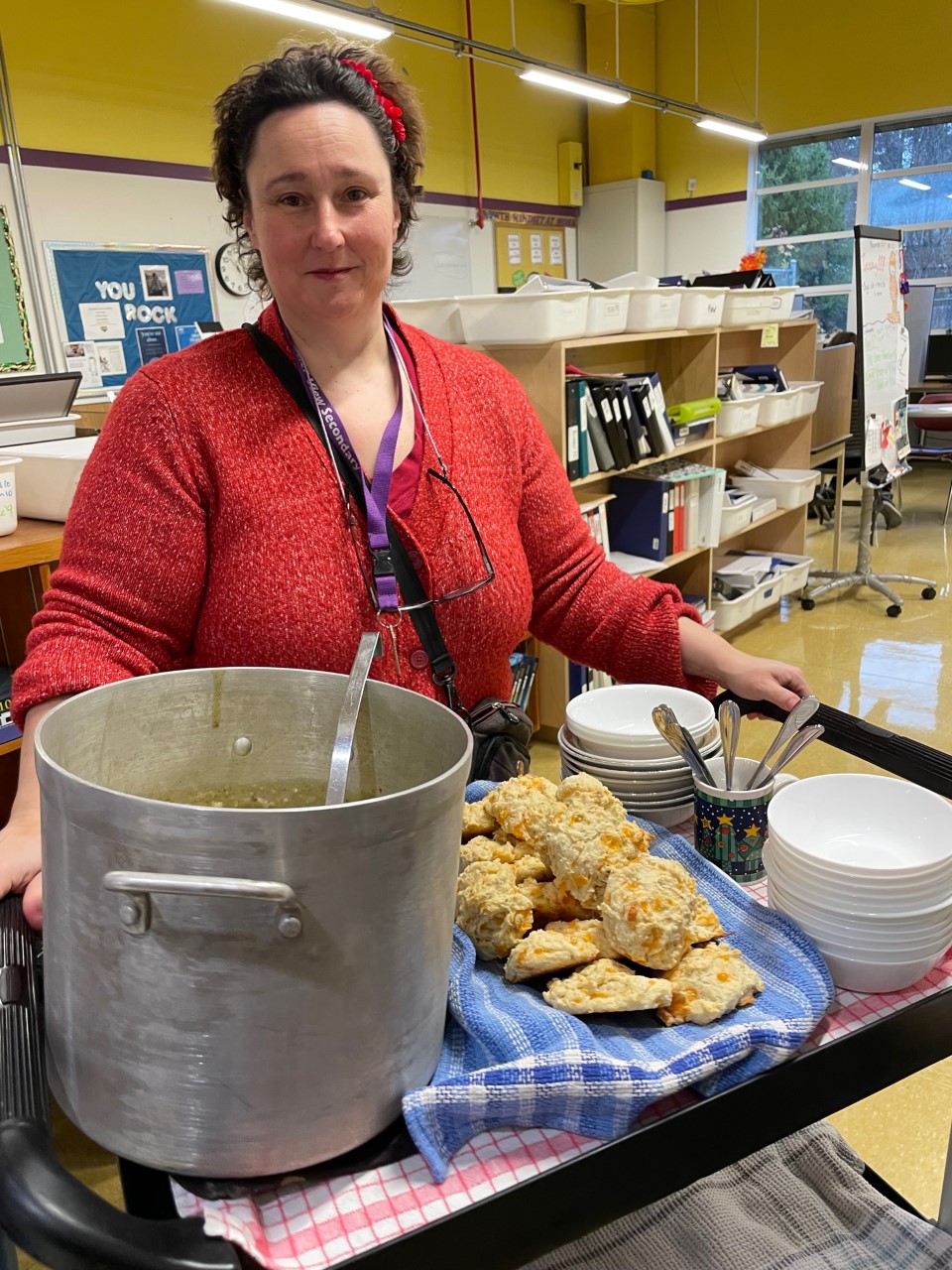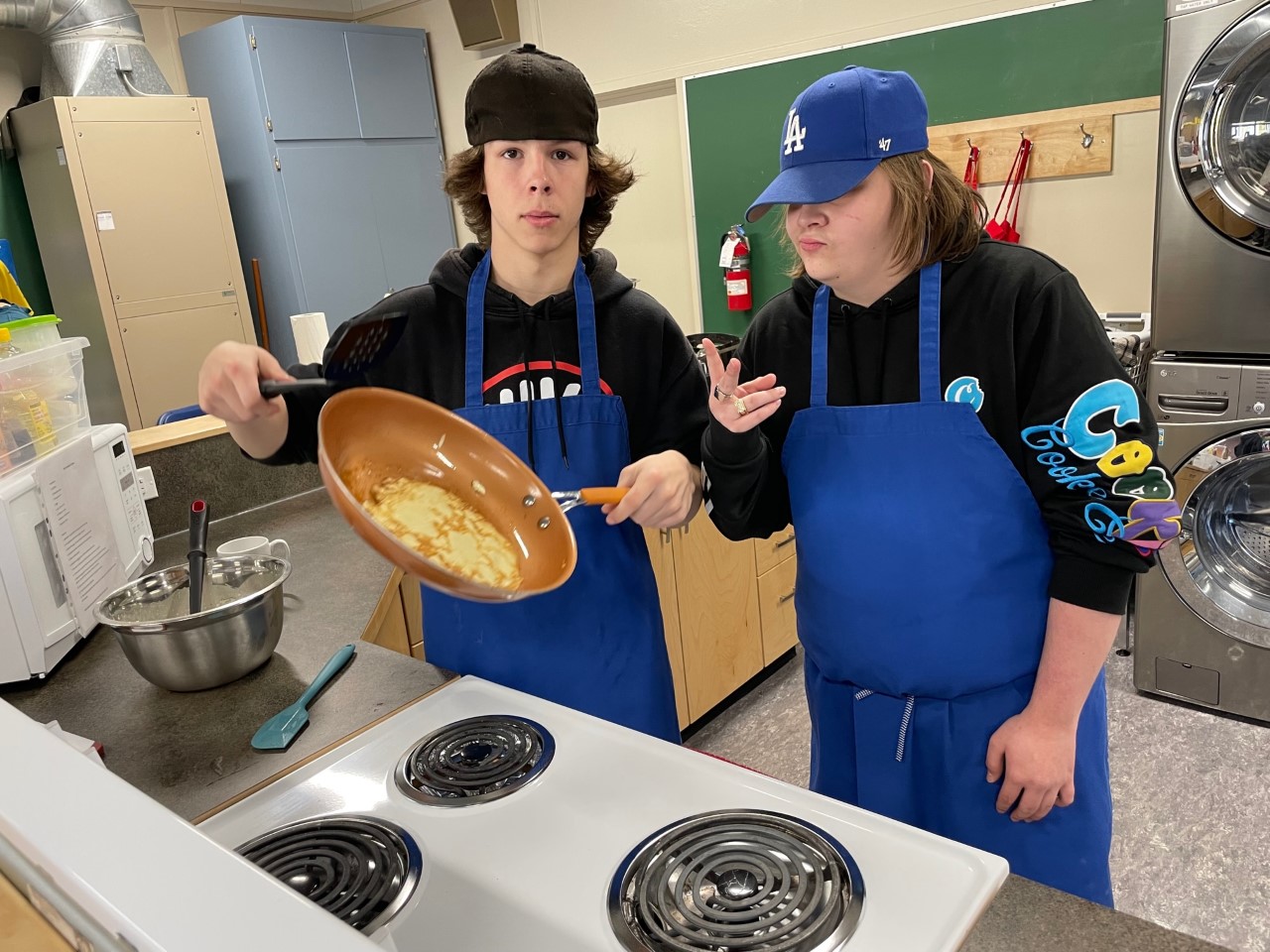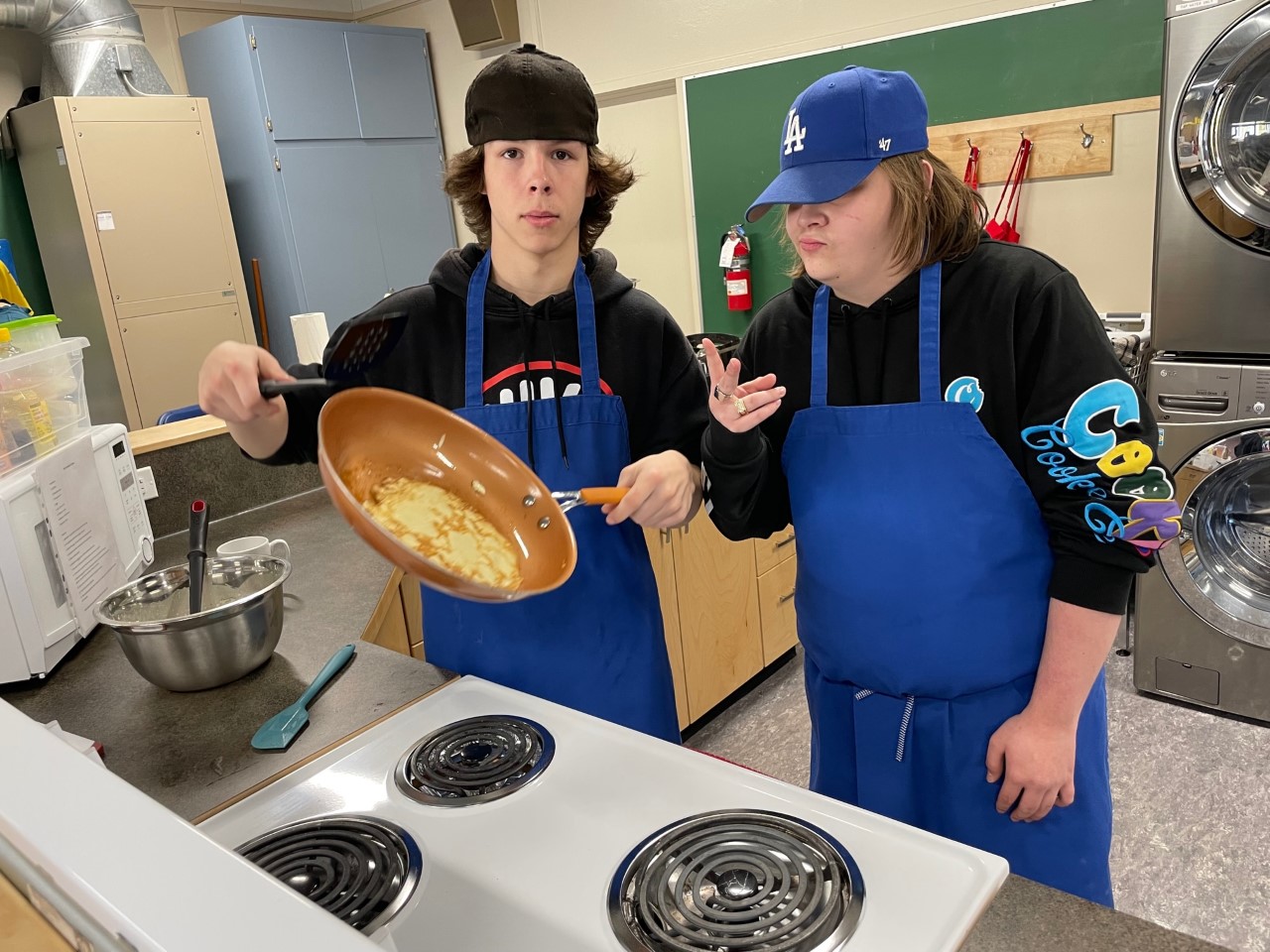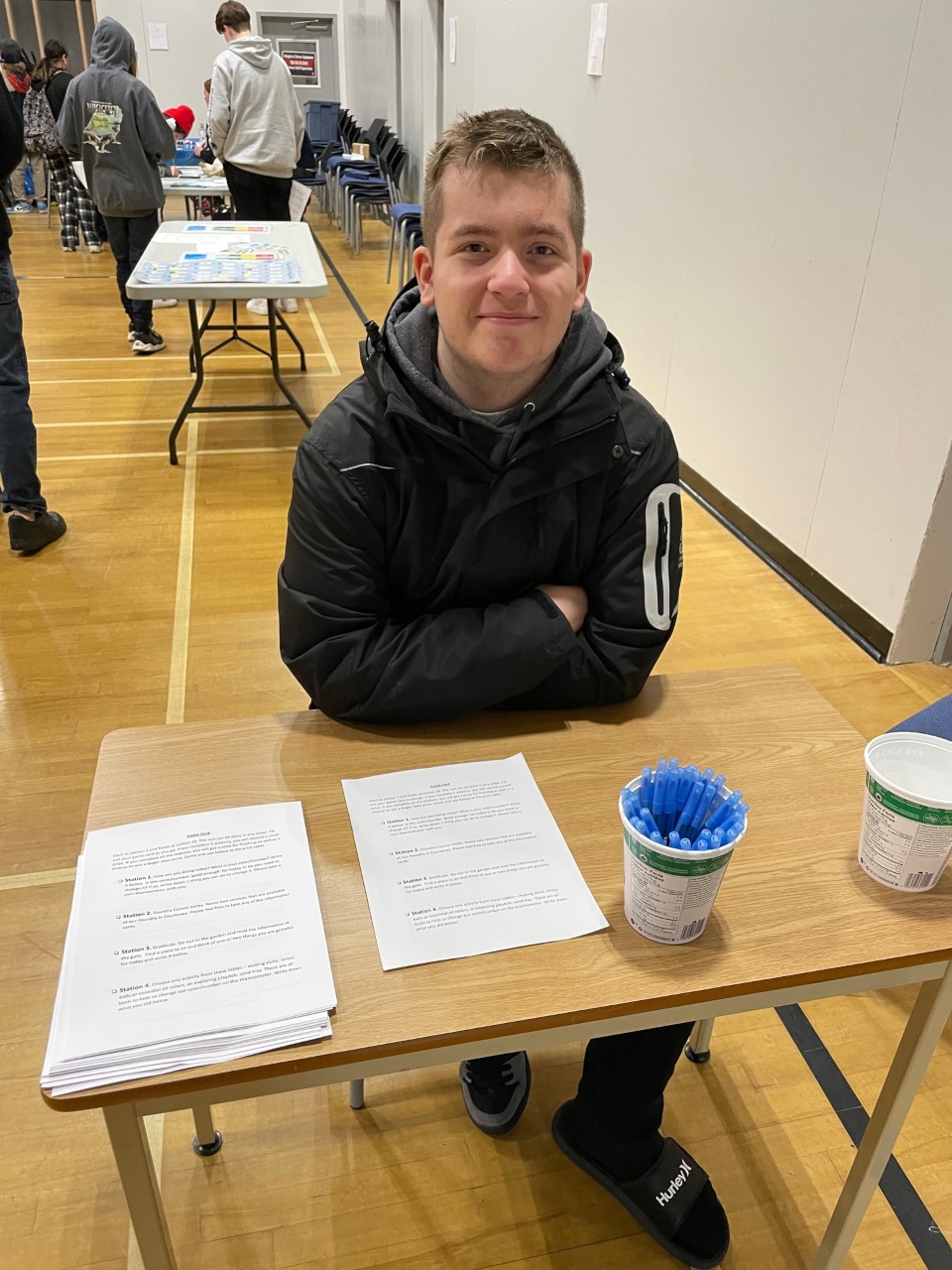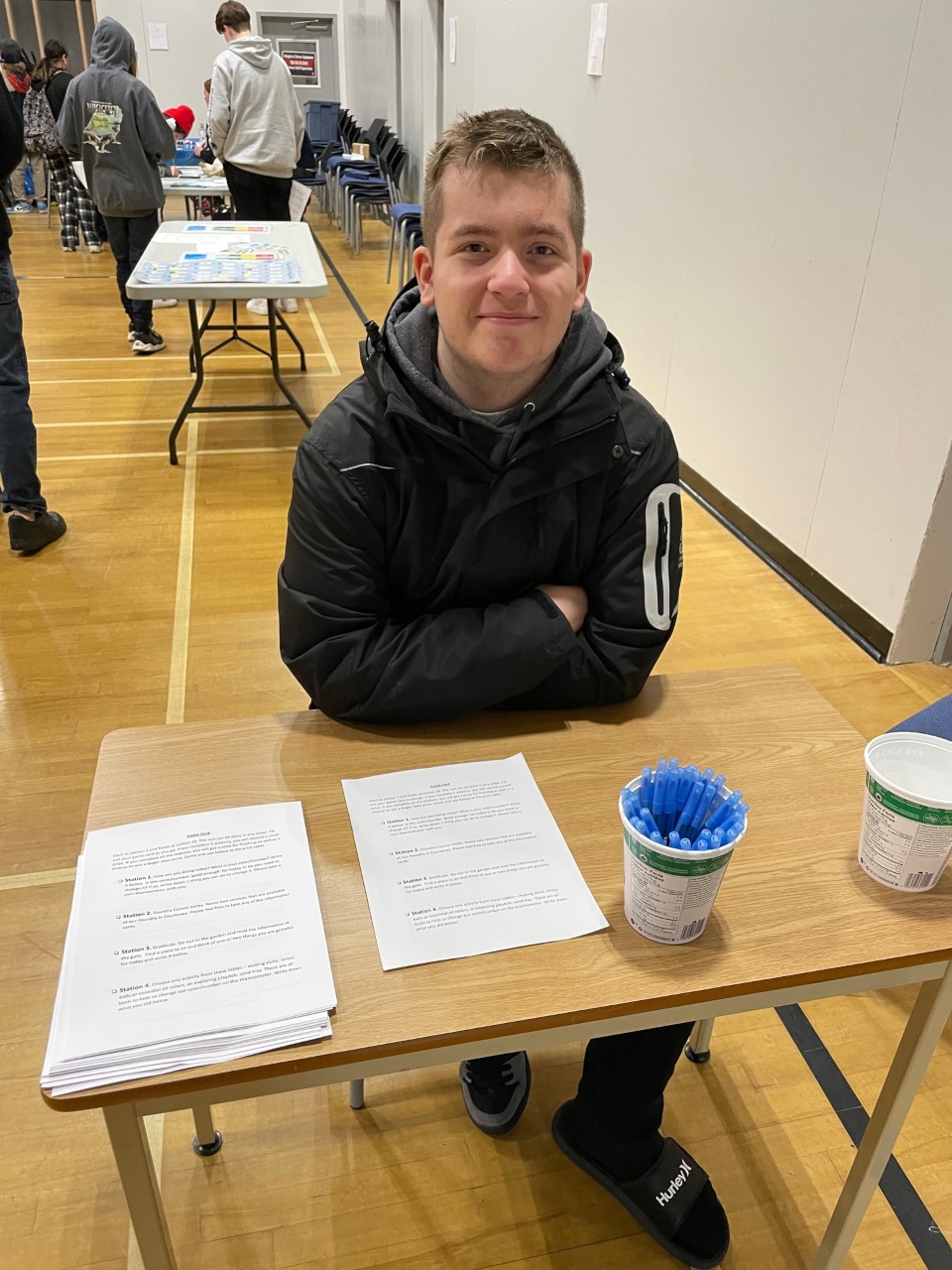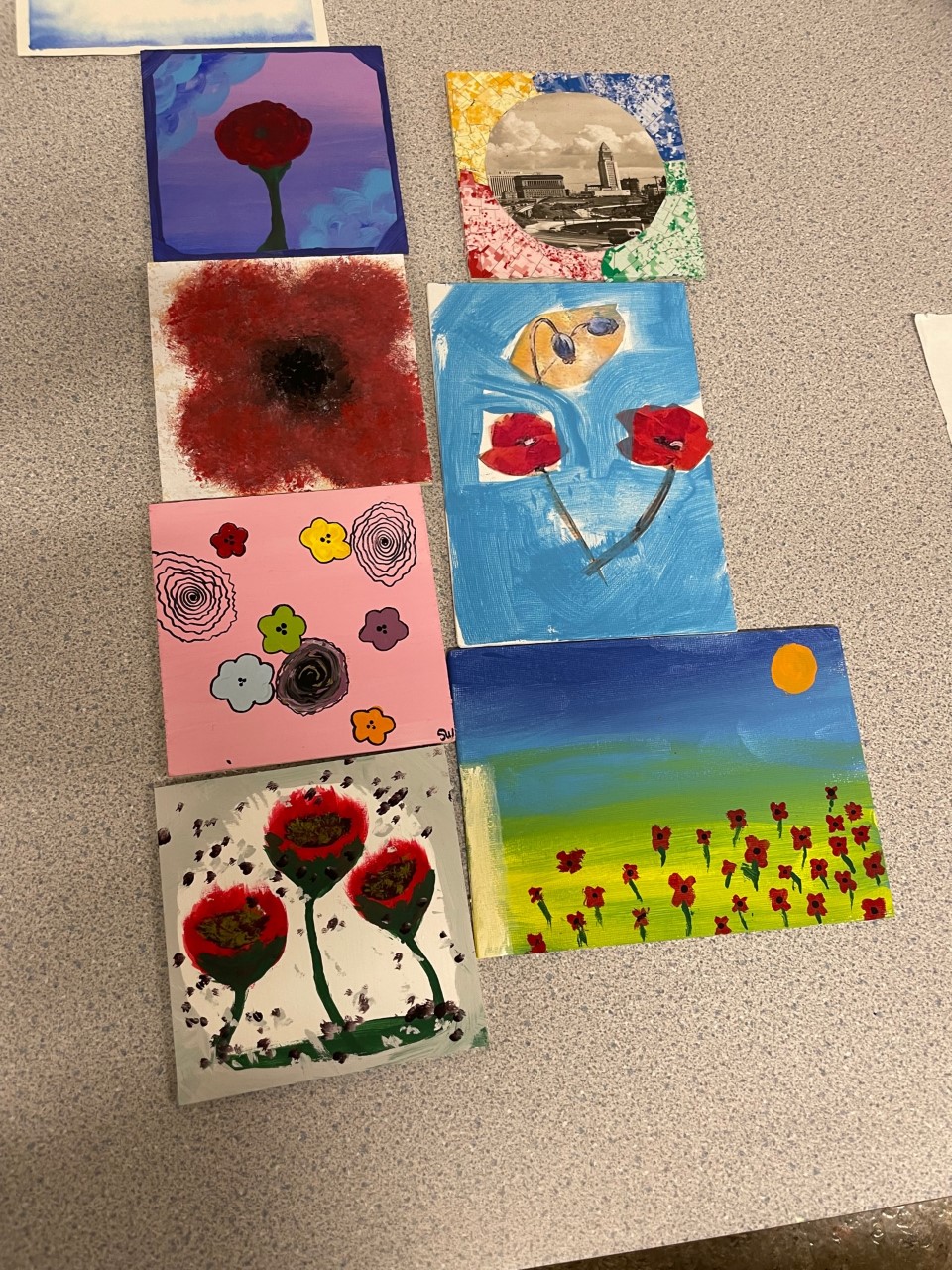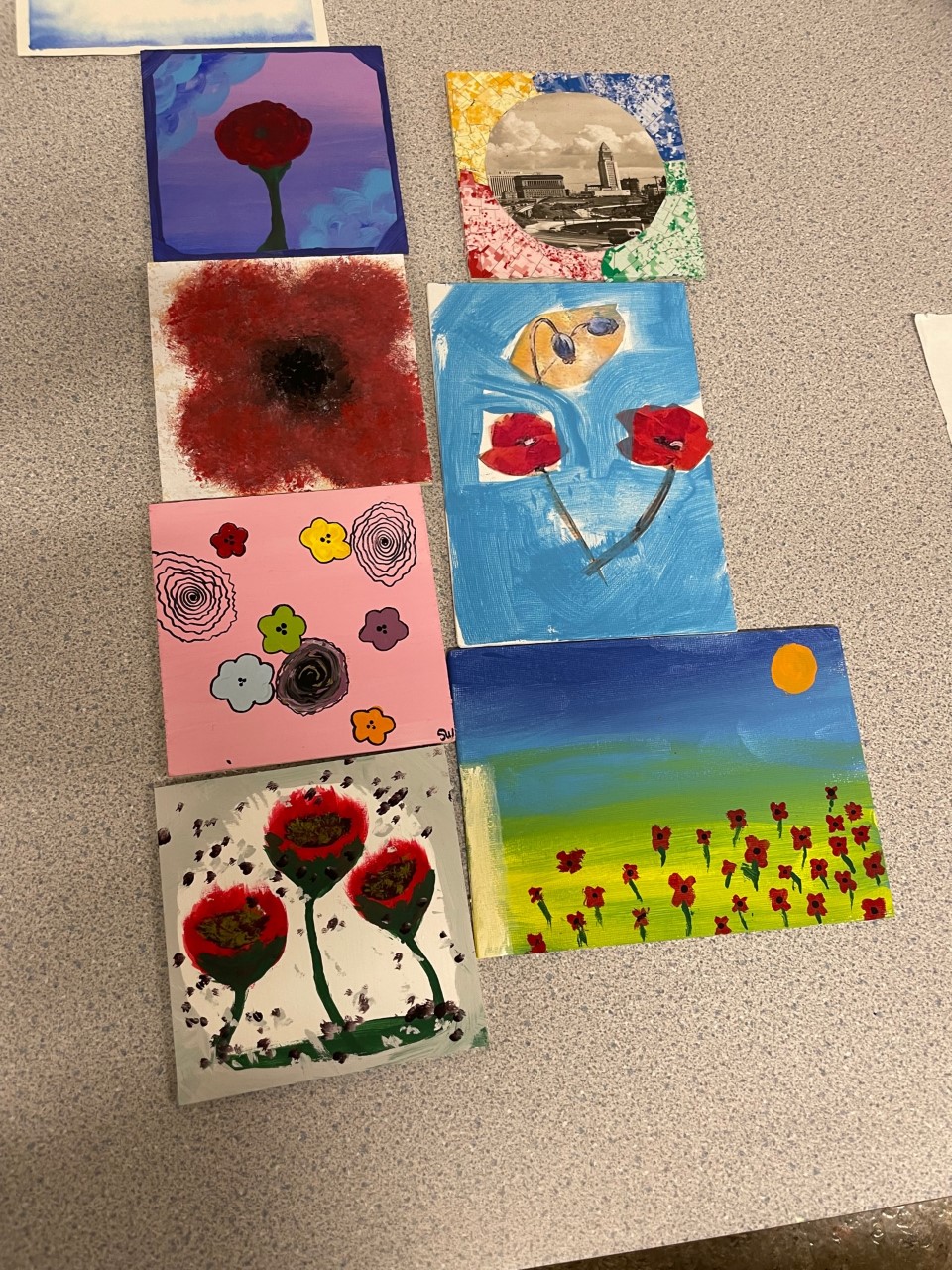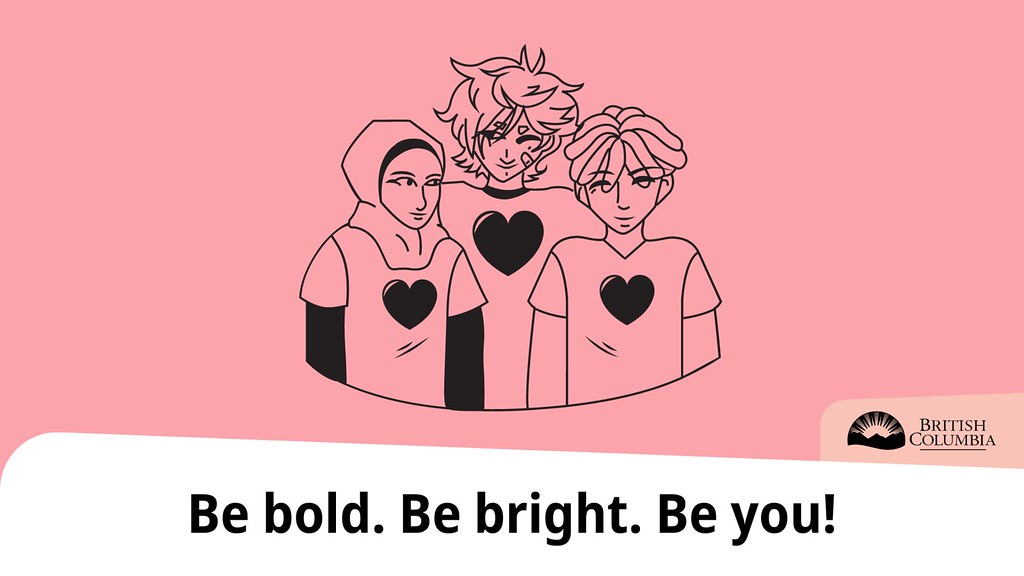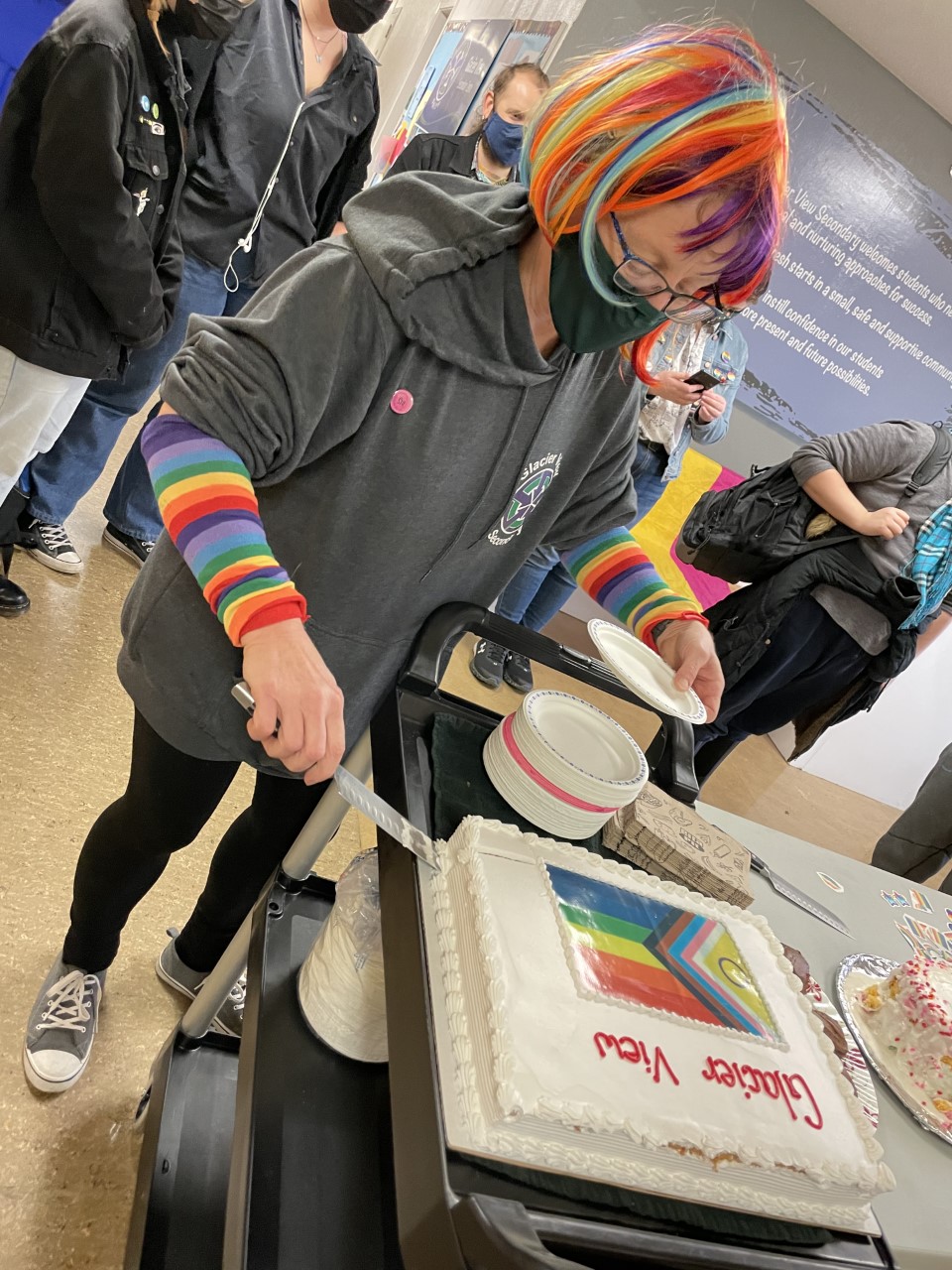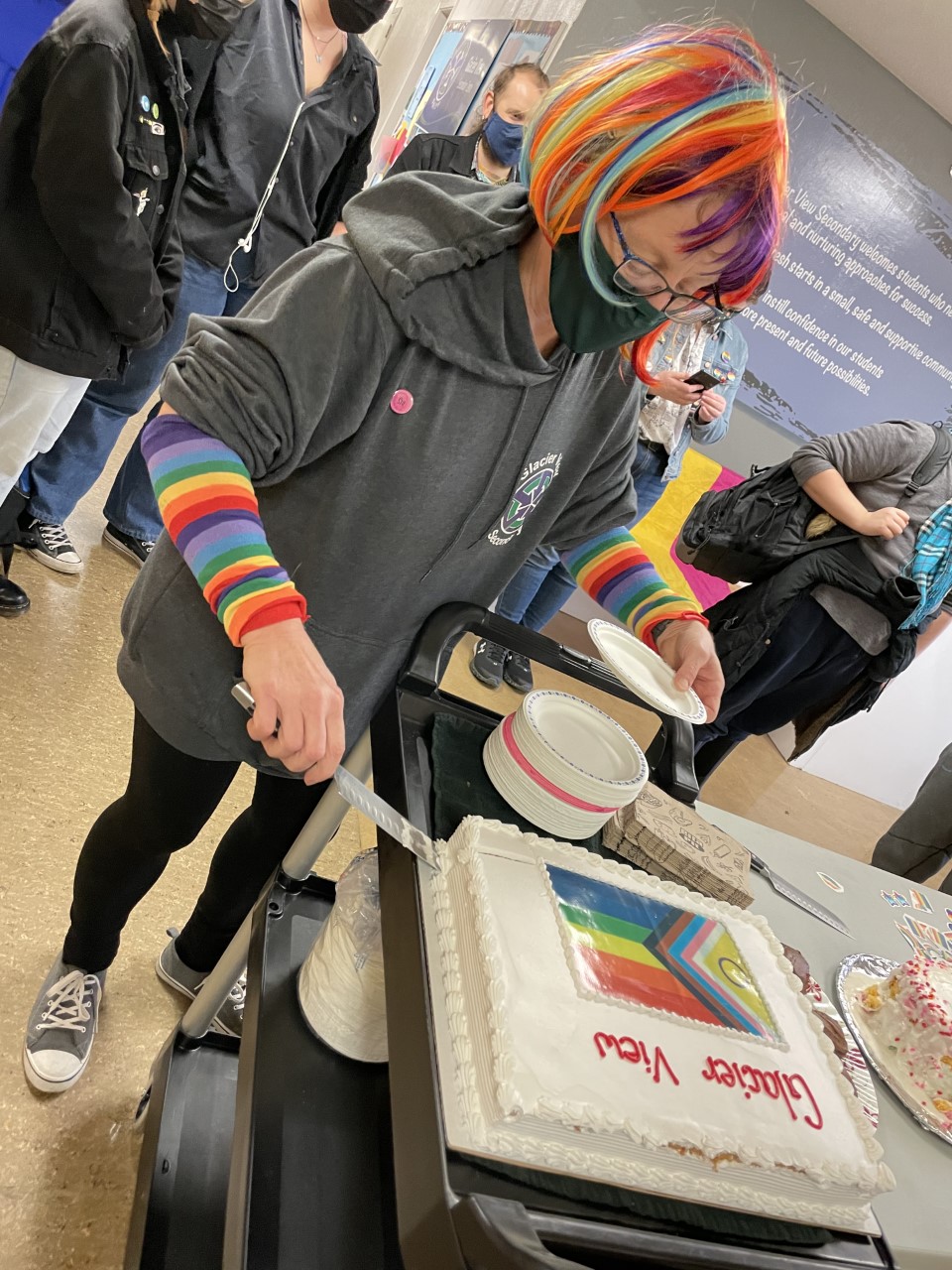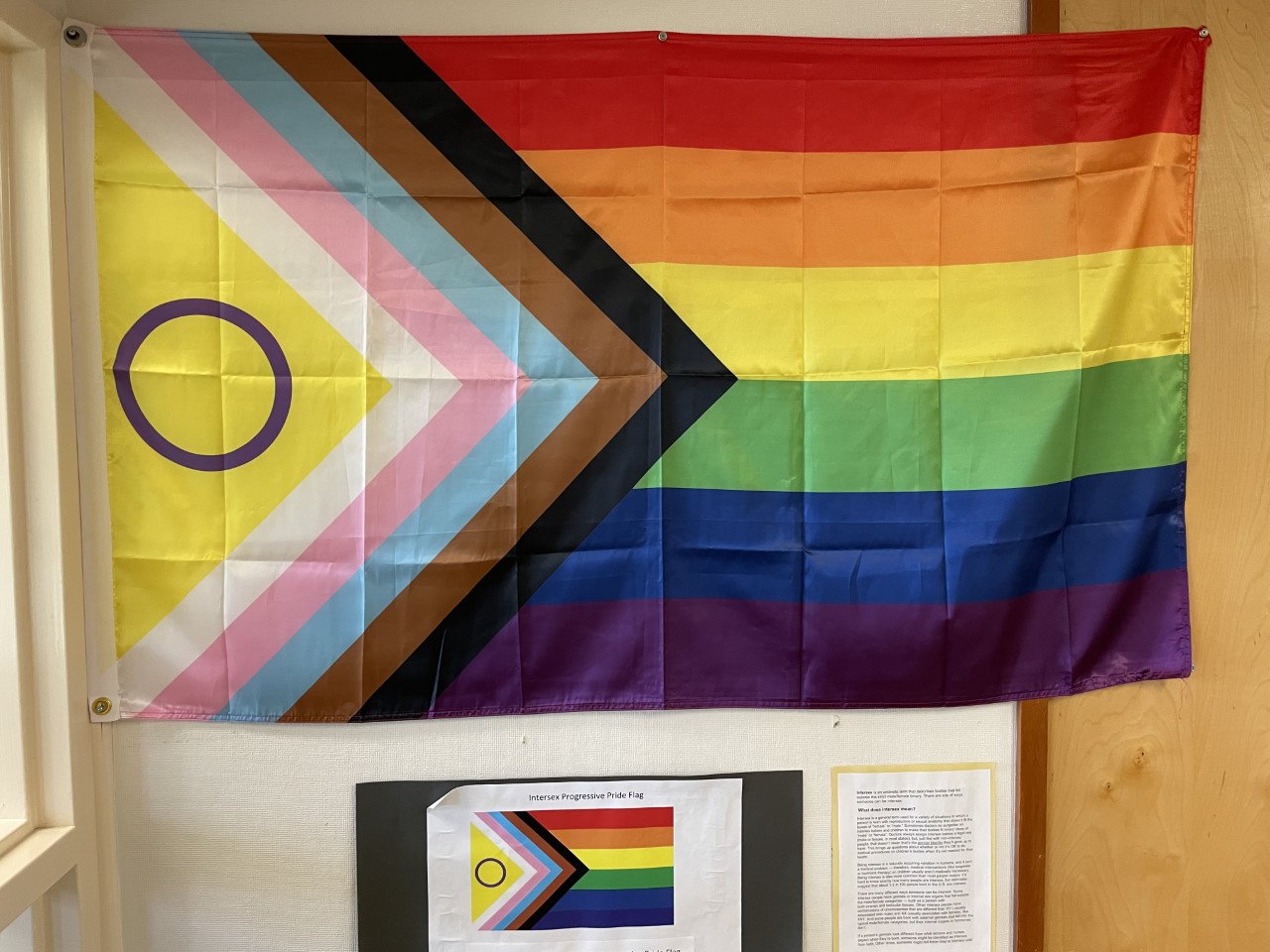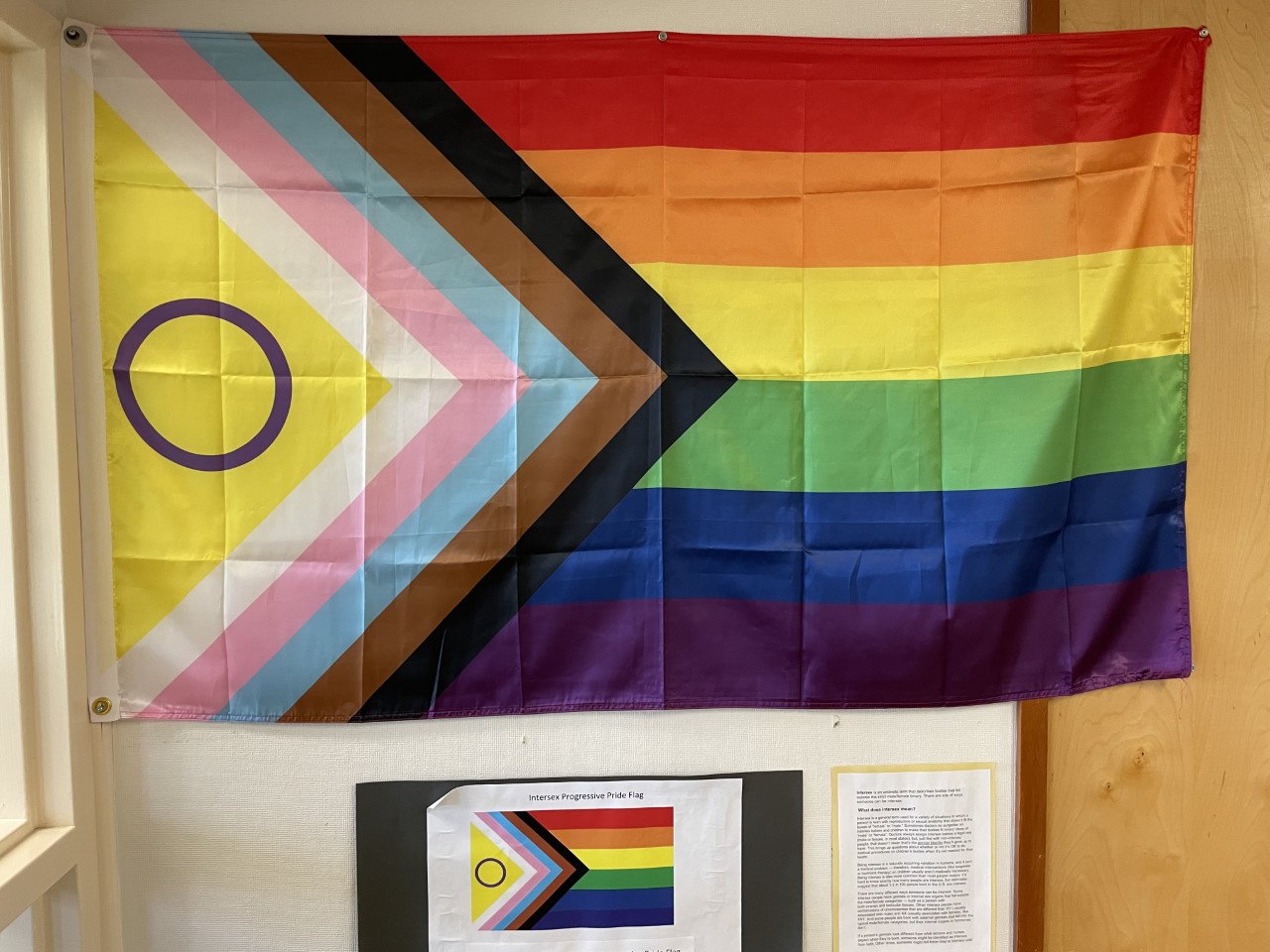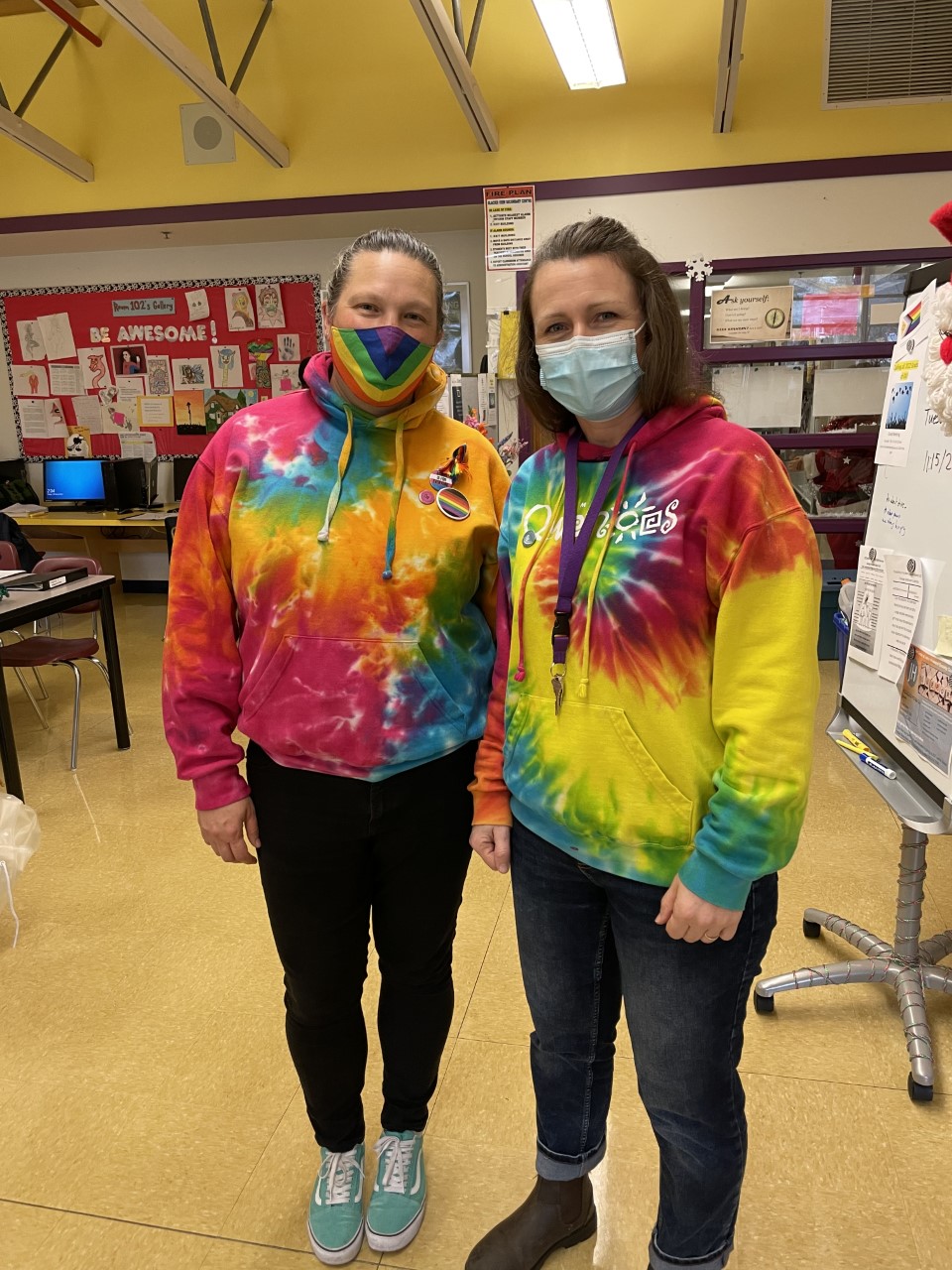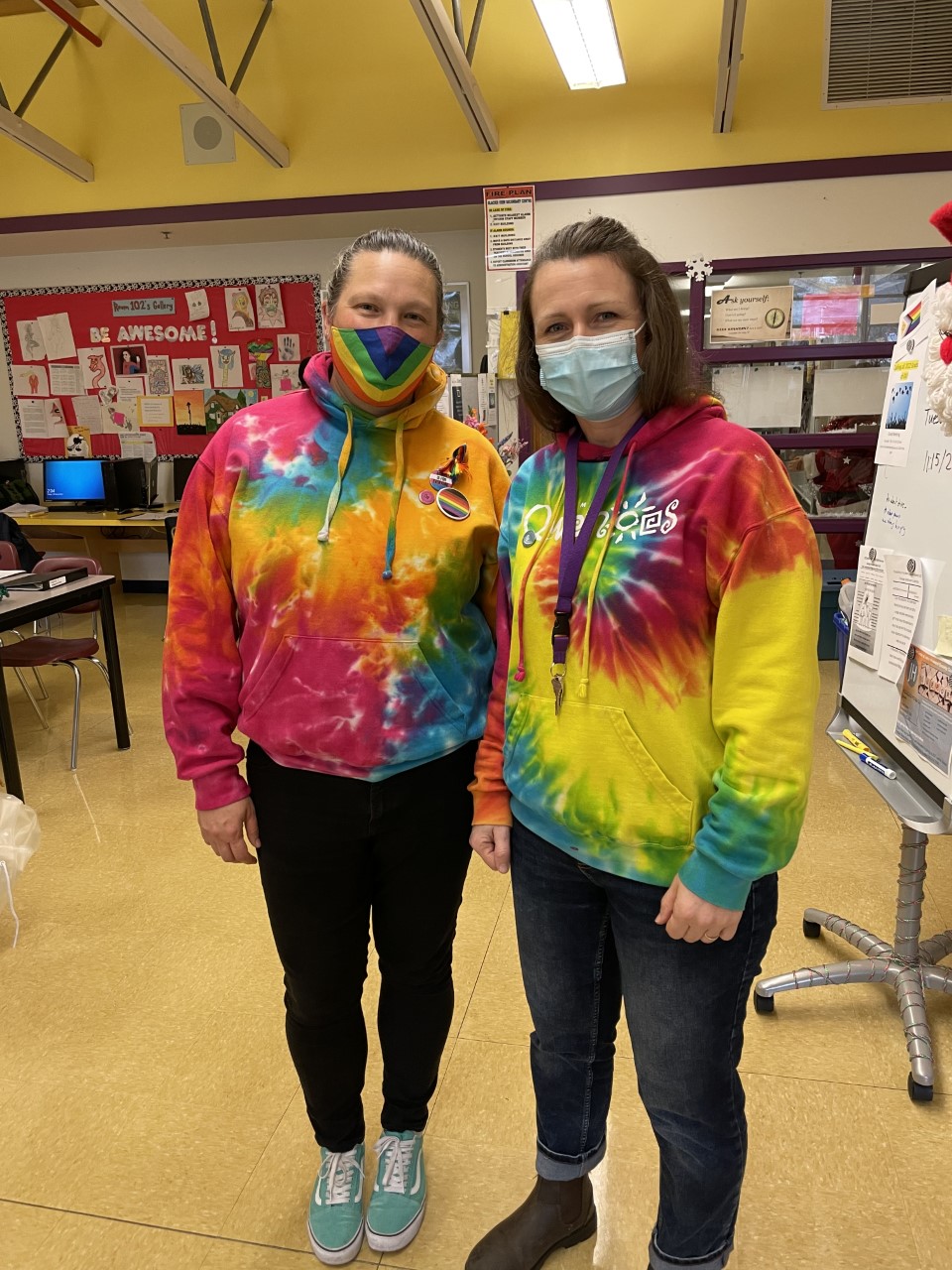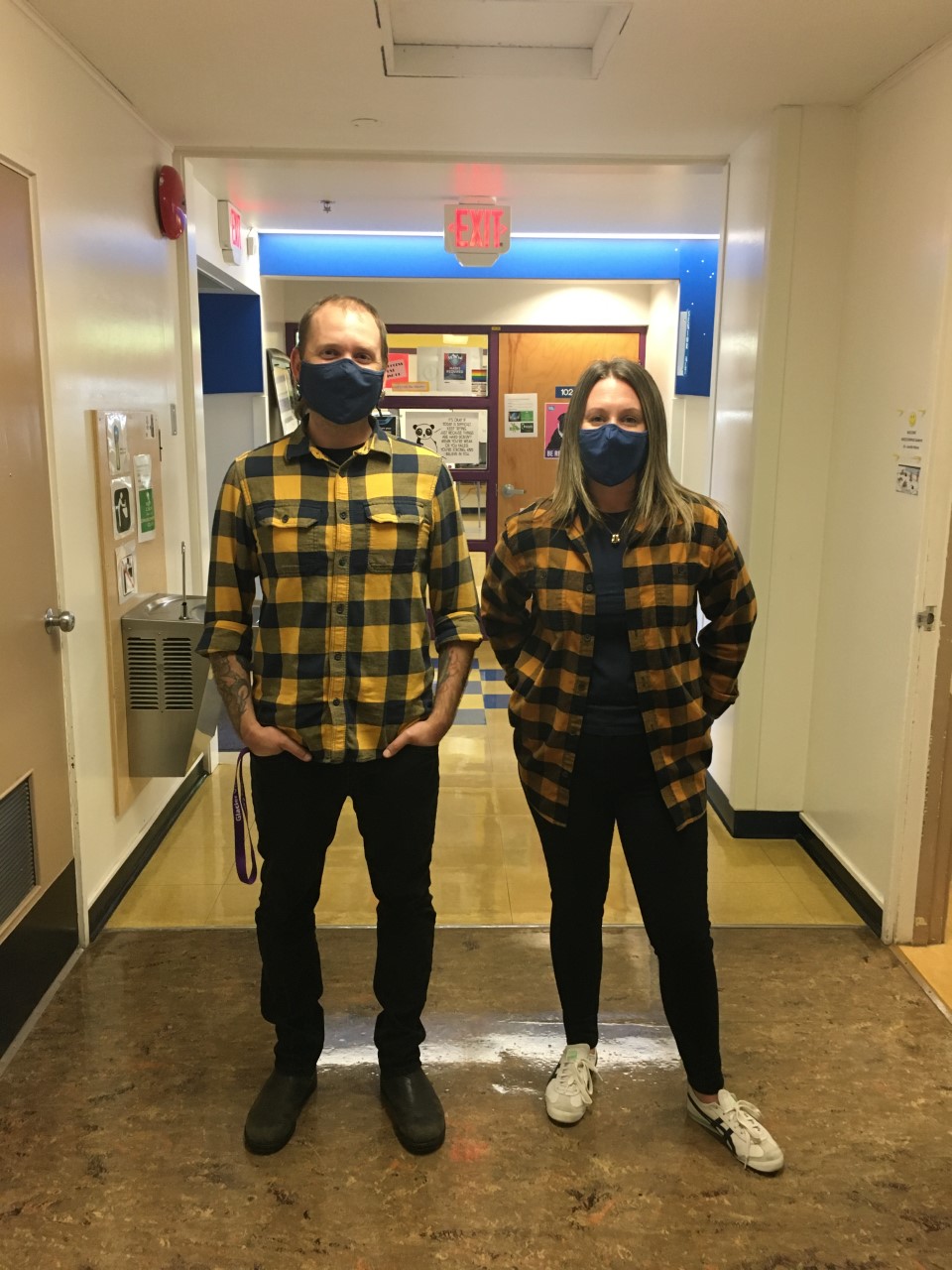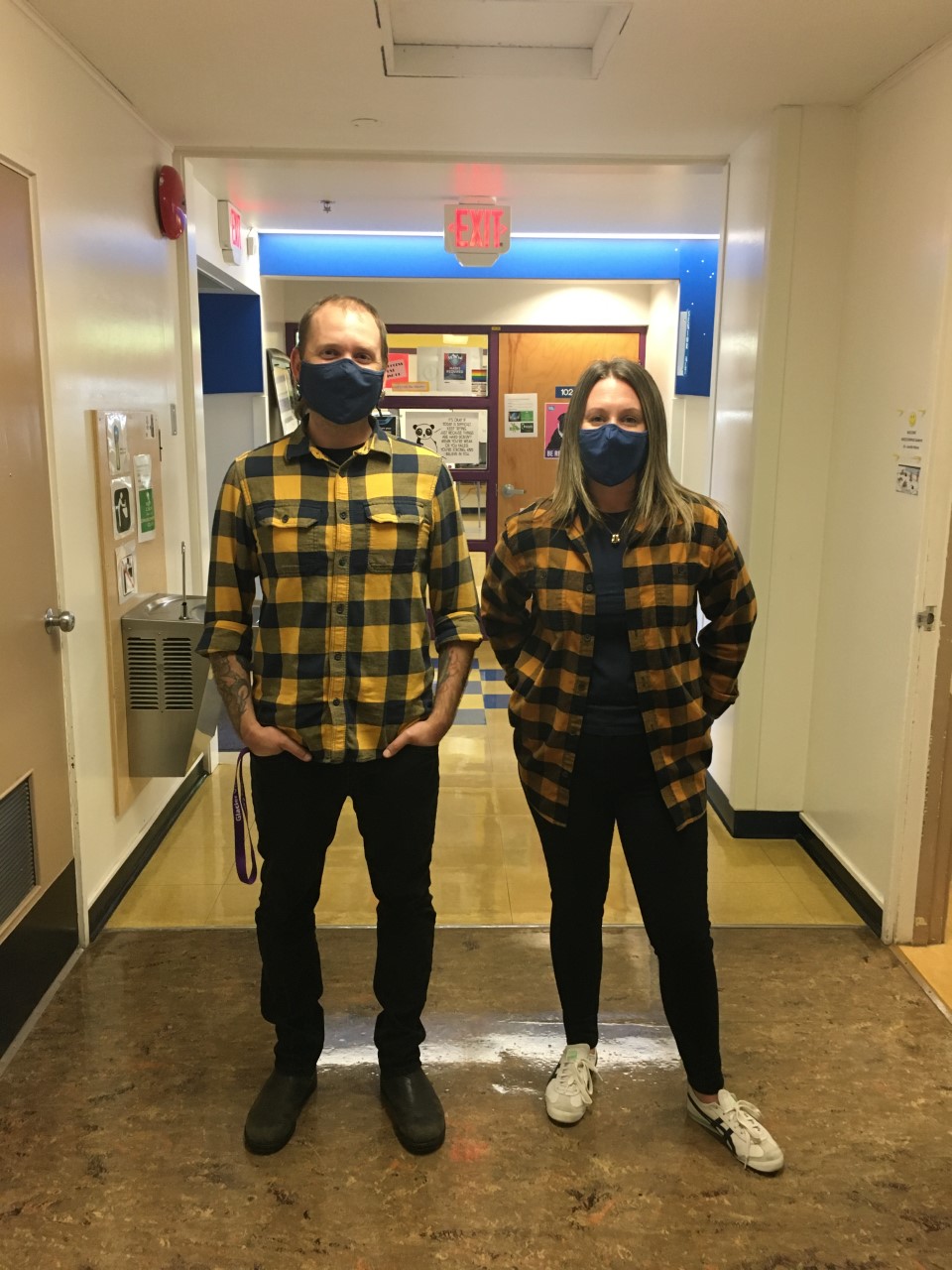 Woodworking
Thanks to Mr. Claassen, and our volunteer, Tate, our students are getting an introduction to Woodworking.
Rita and soup
You rock, Rita! Thank you for always nourishing us with your soups and baking.
leadership
Glacier View Leadership students run a Mental Health Day
August pink shirt
Glacier View Student August Jones designed this year's anti-bullying shirt for the BC government.
Rainbow staff
Glacier View staff celebrate Rainbow Day