Principal's Message
---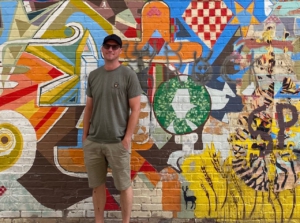 I am more than thrilled to be able to re-join the Lake Trail community as Principal.  In my 4 years here as a teacher and VP I recognized the incredible potential and spirit of this community and now with our new building and talented staff we can work to reach that potential.  Since leaving lake Trail I have been lucky to serve as a lead learner at 5 different elementary schools around the Comox Valley.  In my little bit of free time, I enjoy the outdoors, camping, biking, woodworking and cooking with my family.
You can expect regular contact from me to celebrate our successes, help with our challenges, and stay up to date on what's coming up.  If you ever have questions or needs, please email me, stop by the school for a chat, or arrange a time we can get together.  I like to spend more time with kids than in my office so I apologize in advance if I'm not always available for you.
Our administrative team of Alissa Pratt, Jonathan Bos, and myself are ready to take on this new adventure at Lake Trail and look forward to learning with your children.