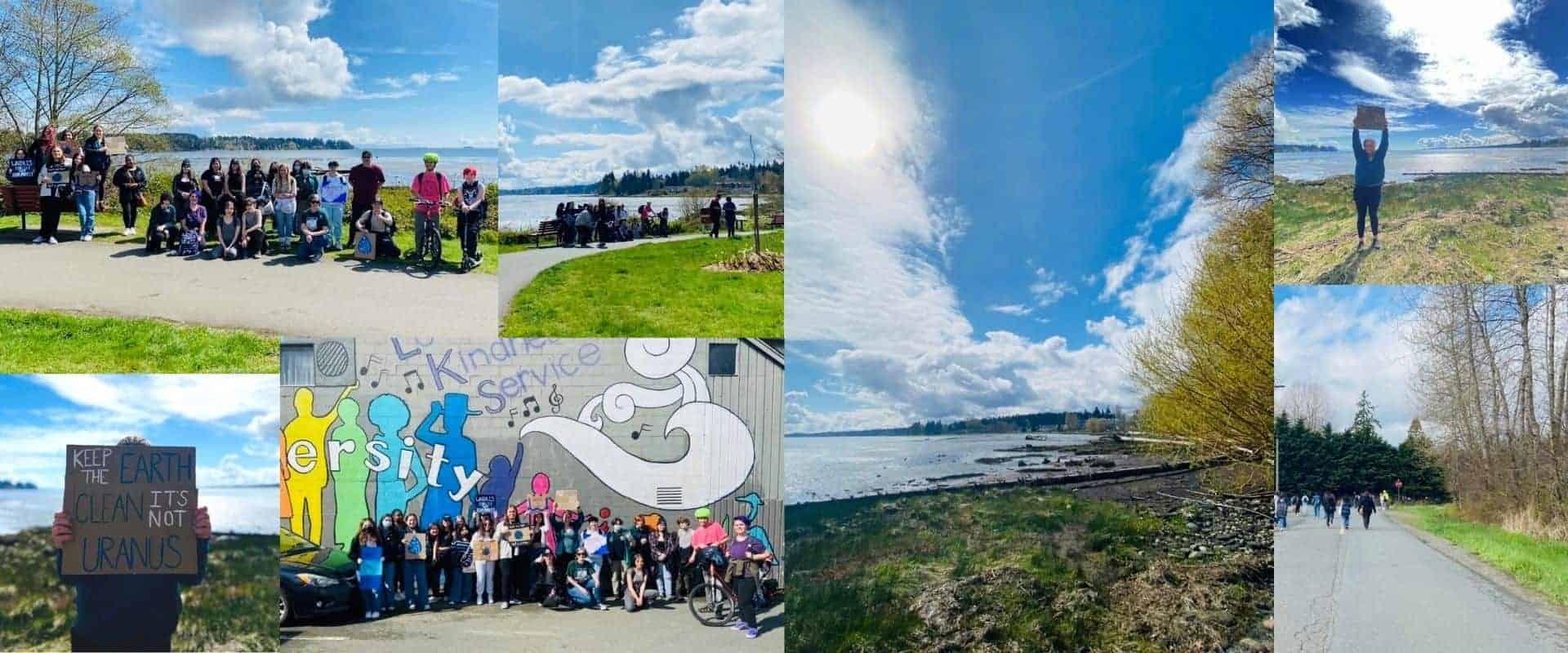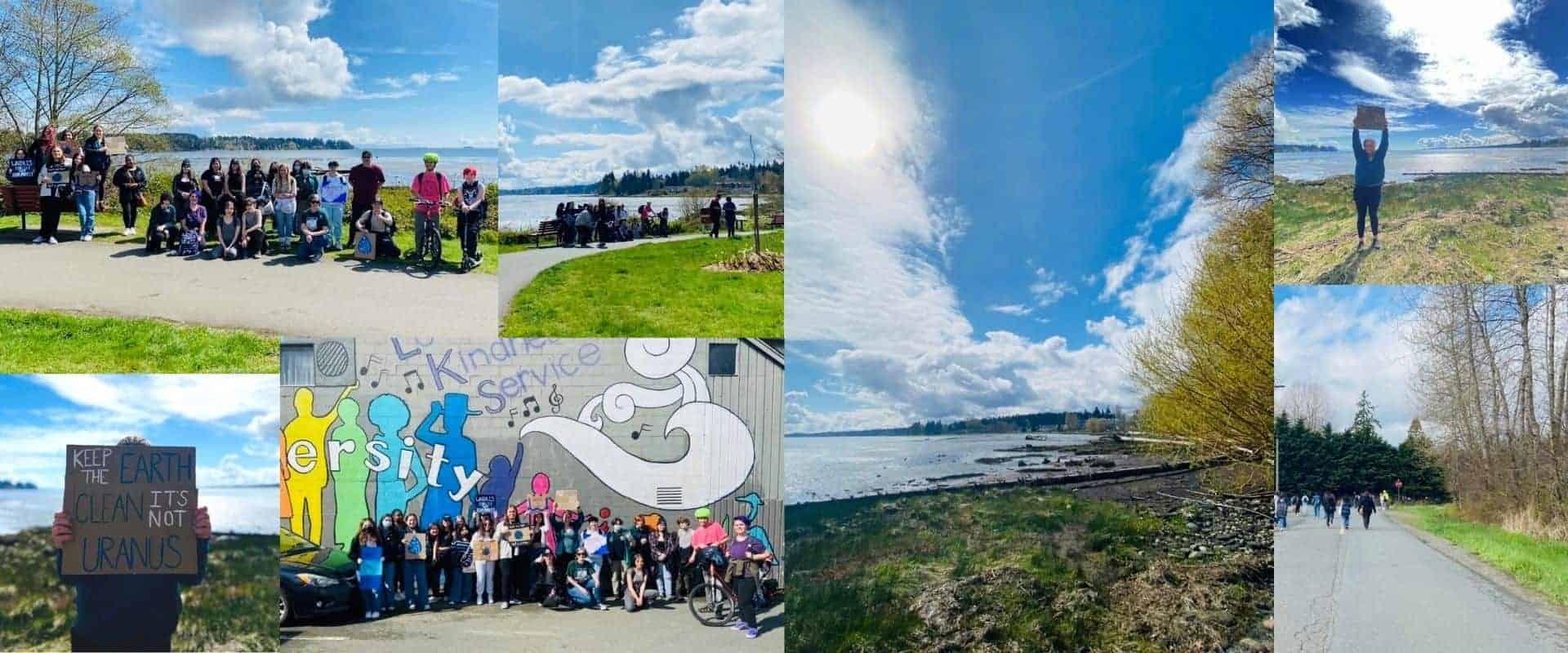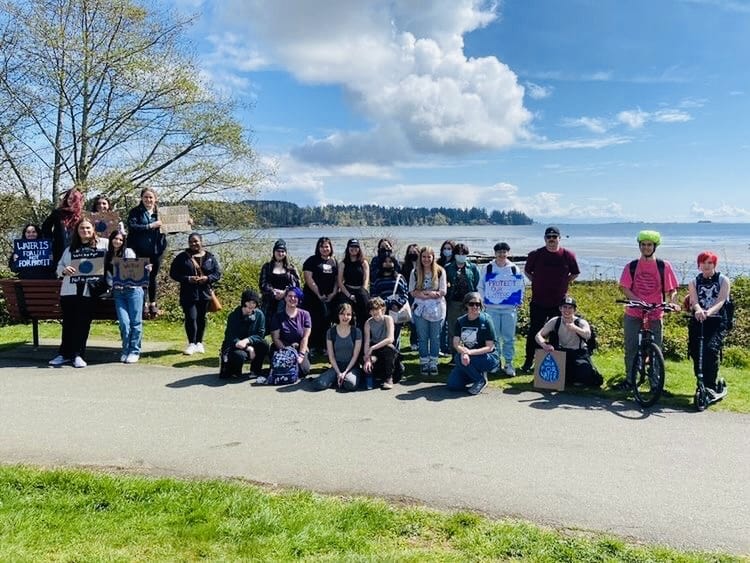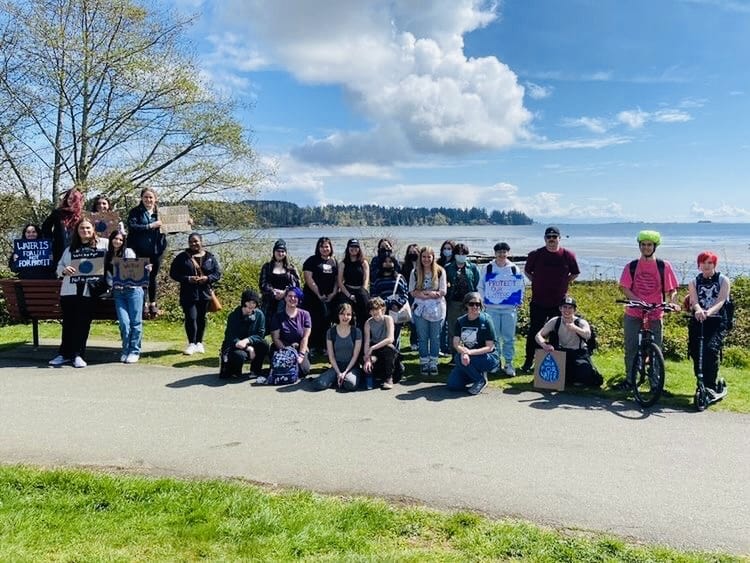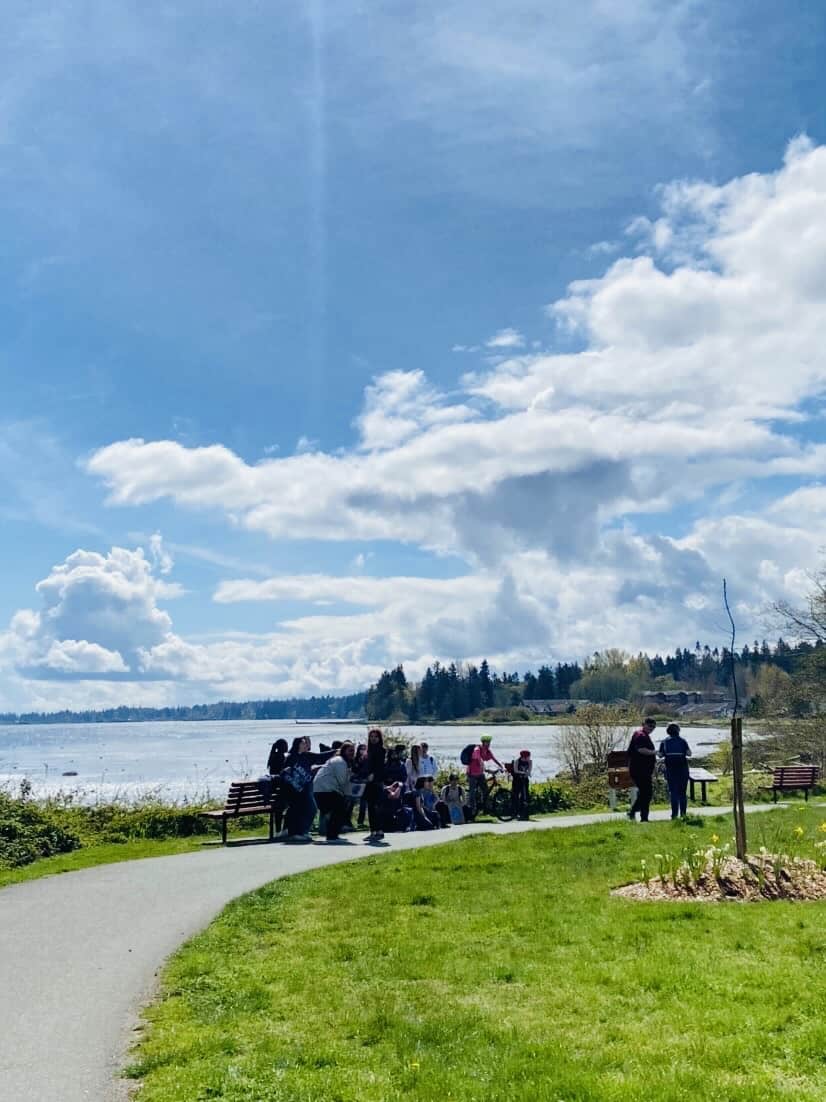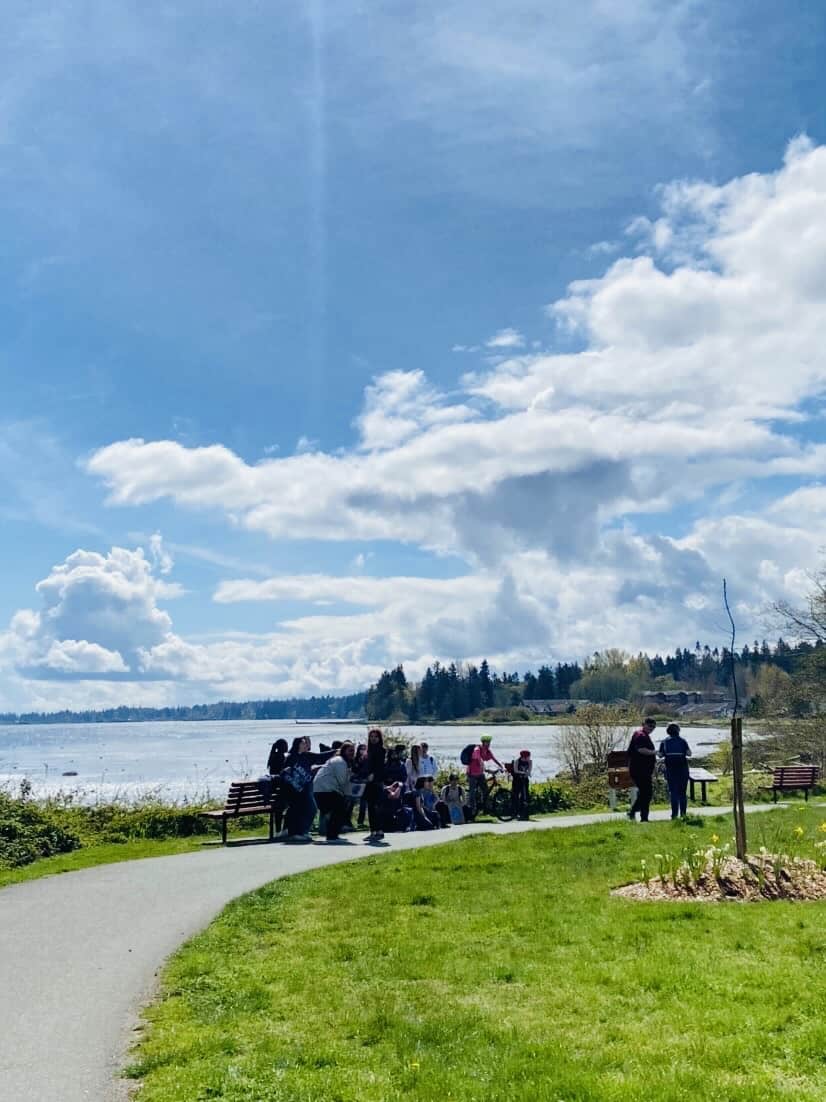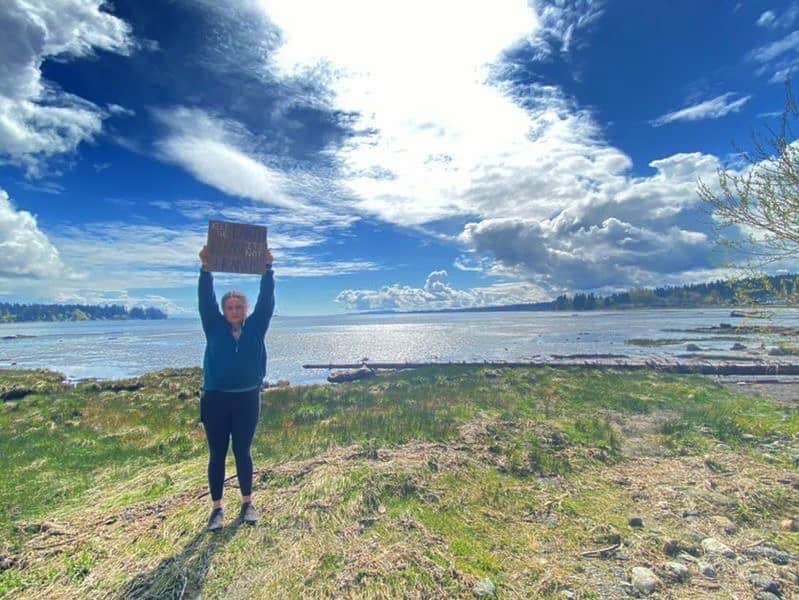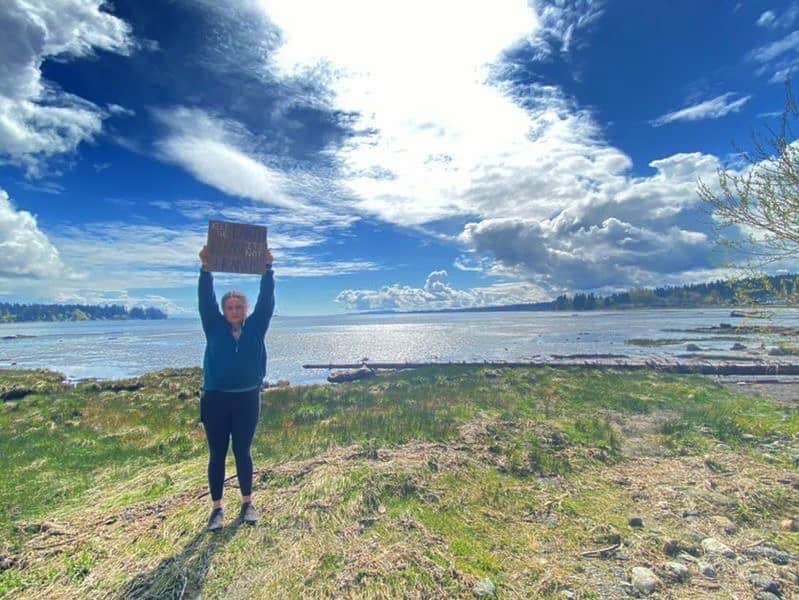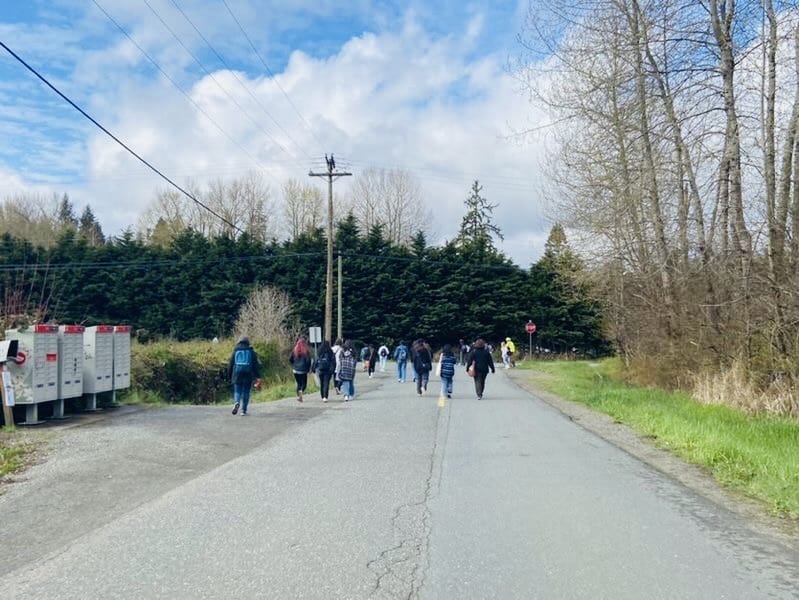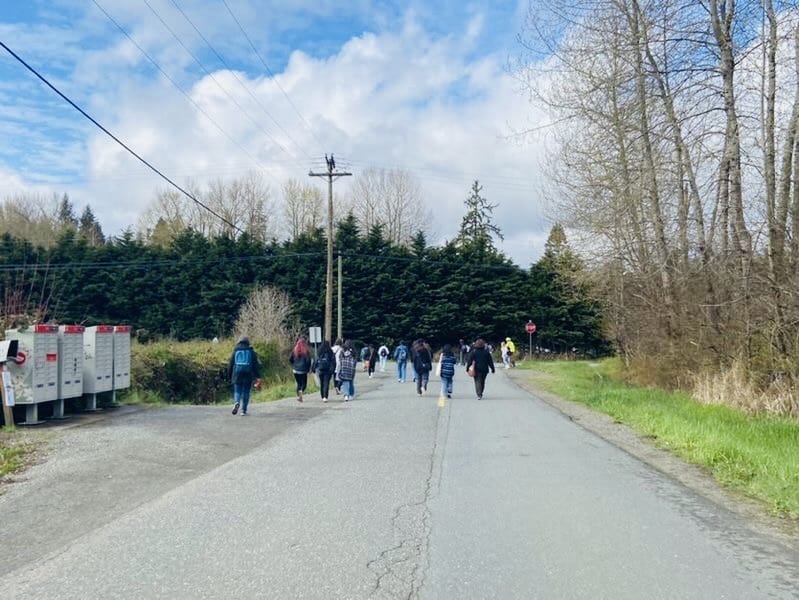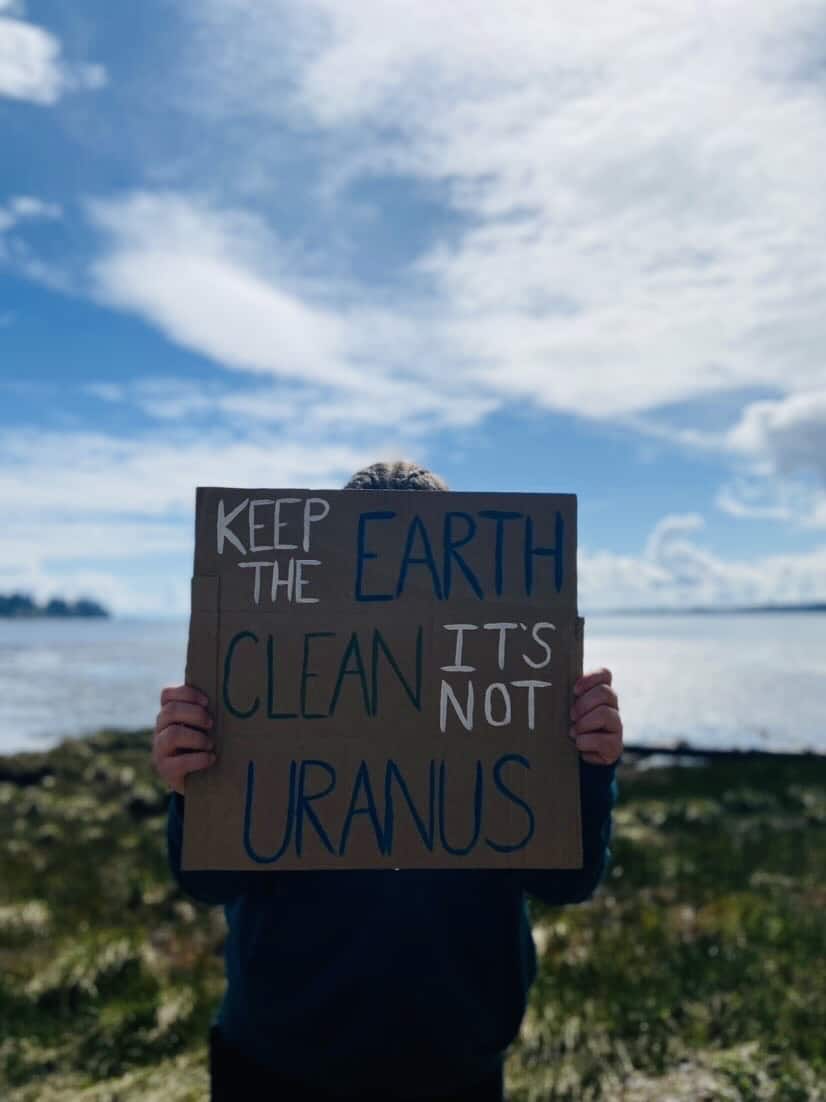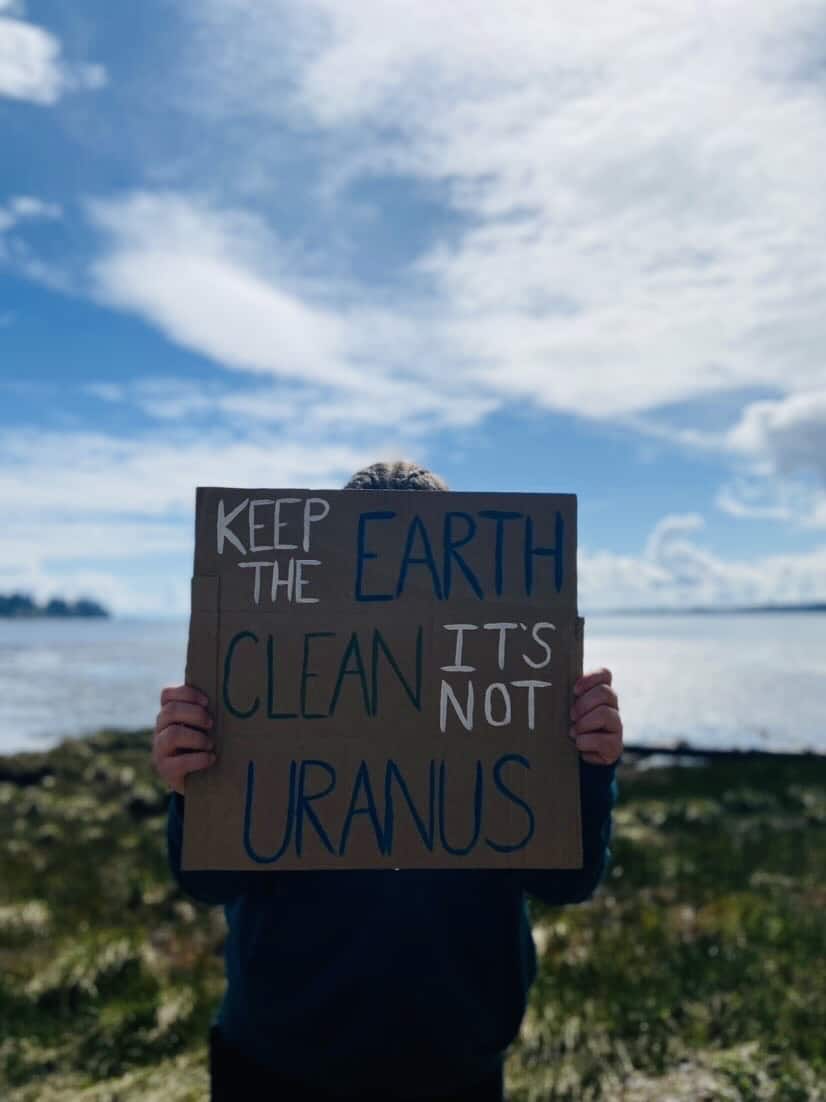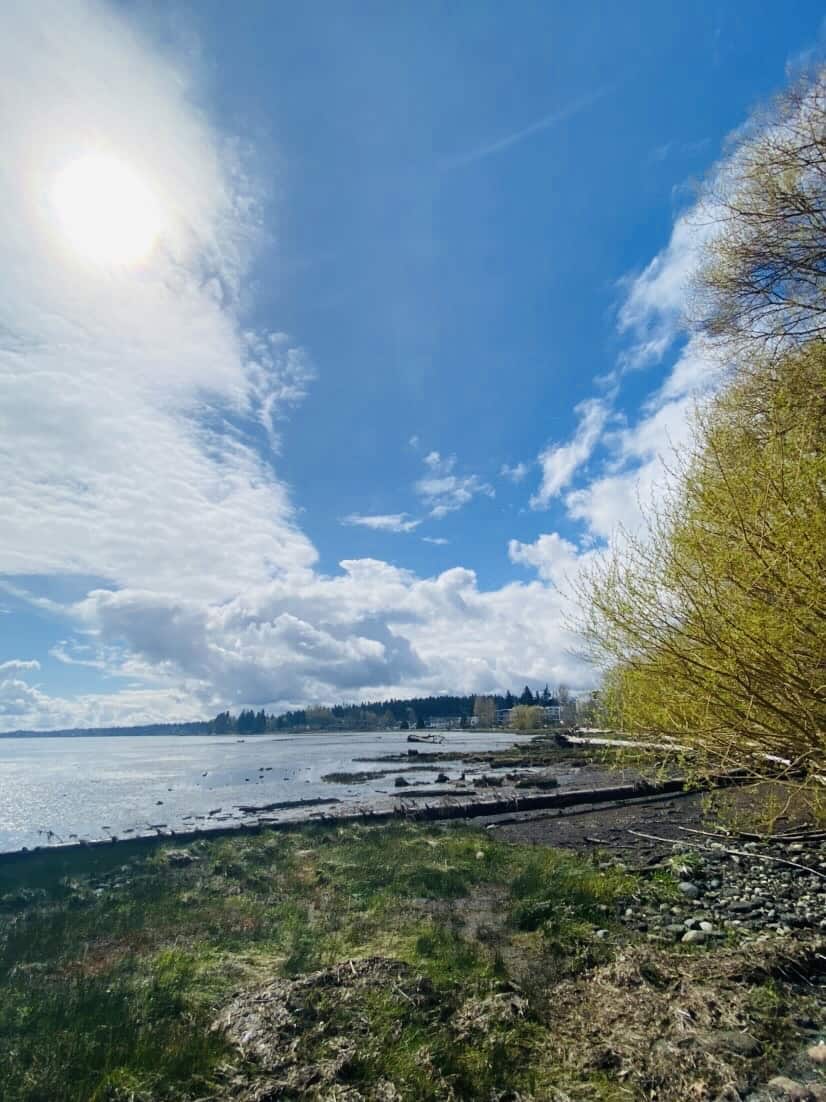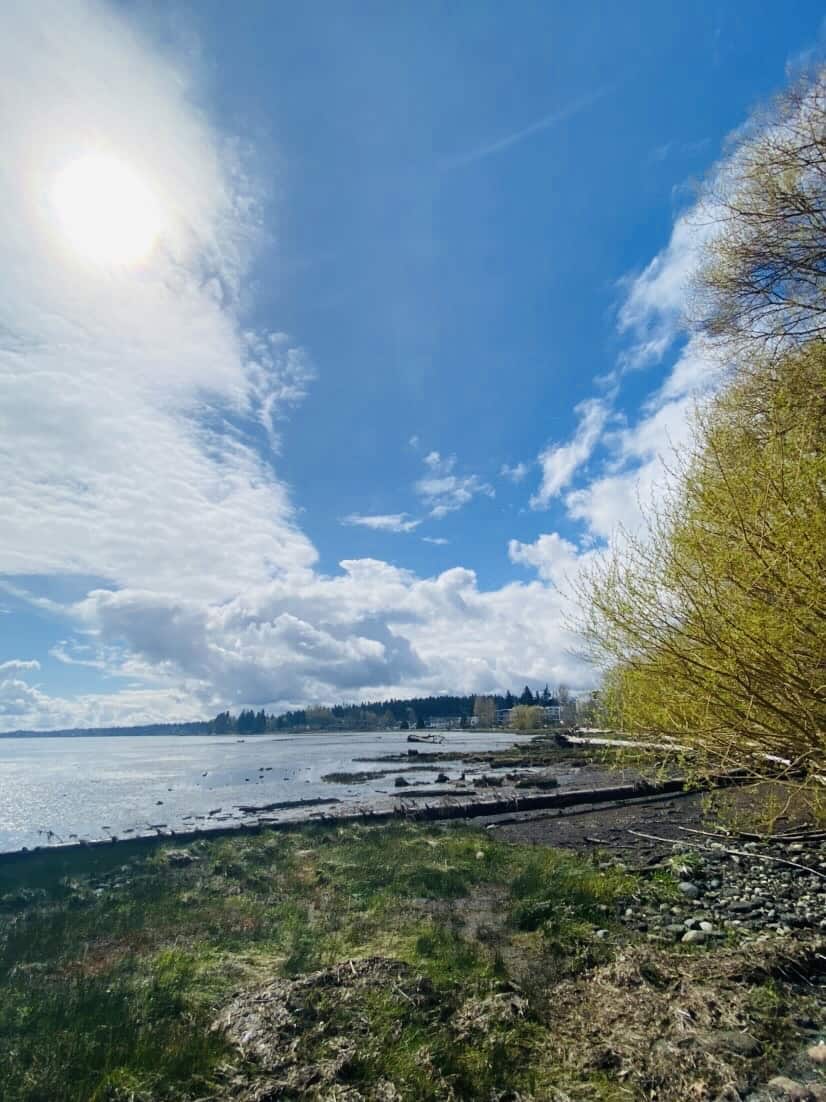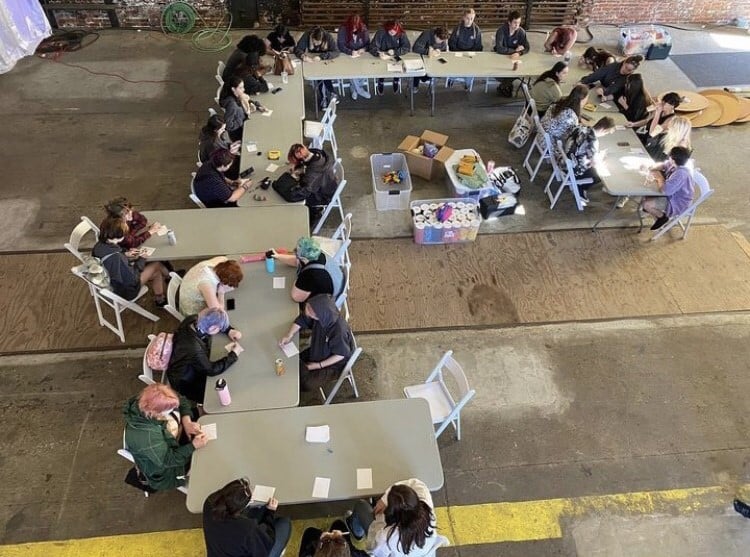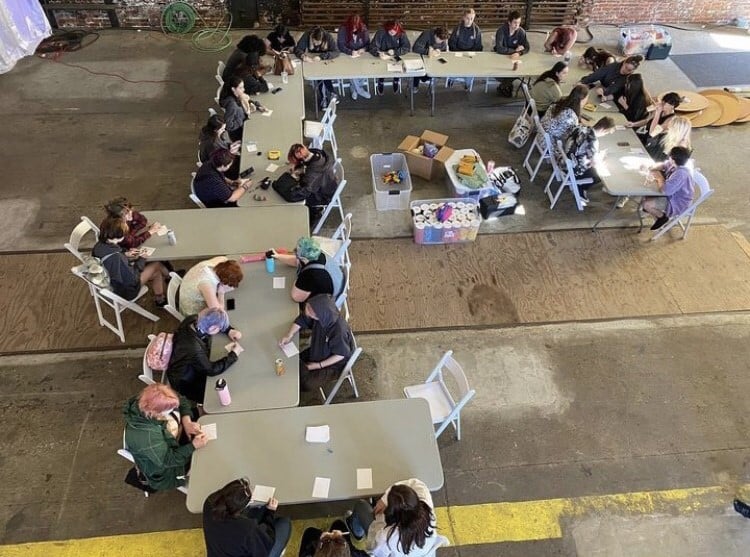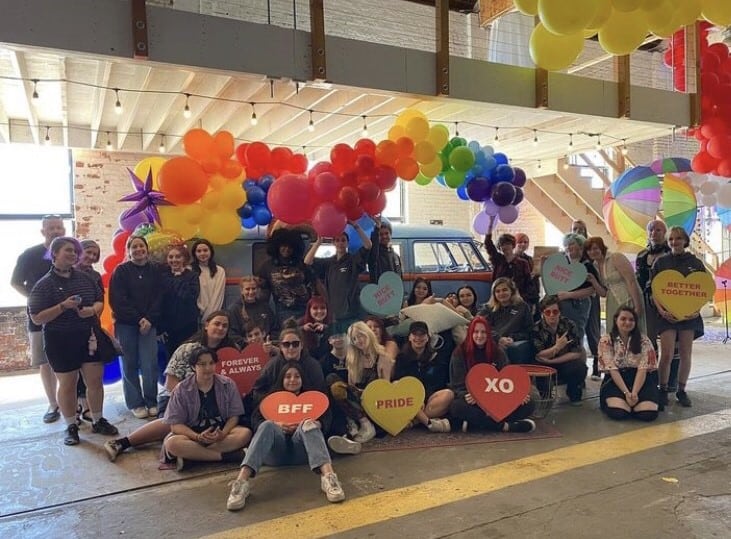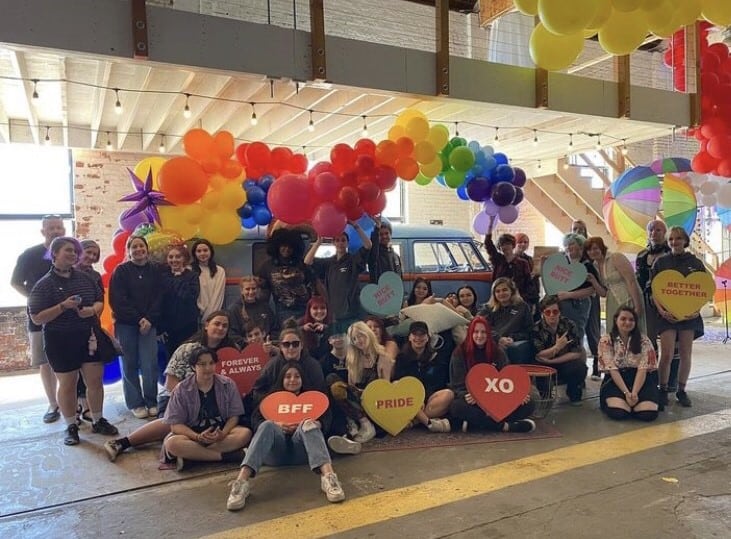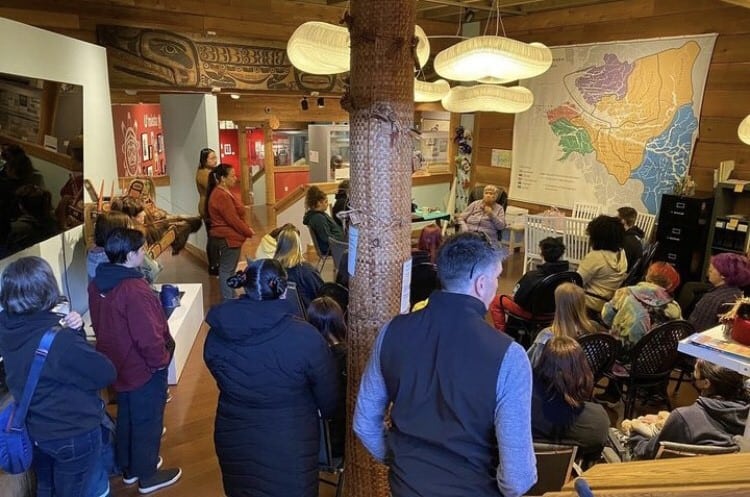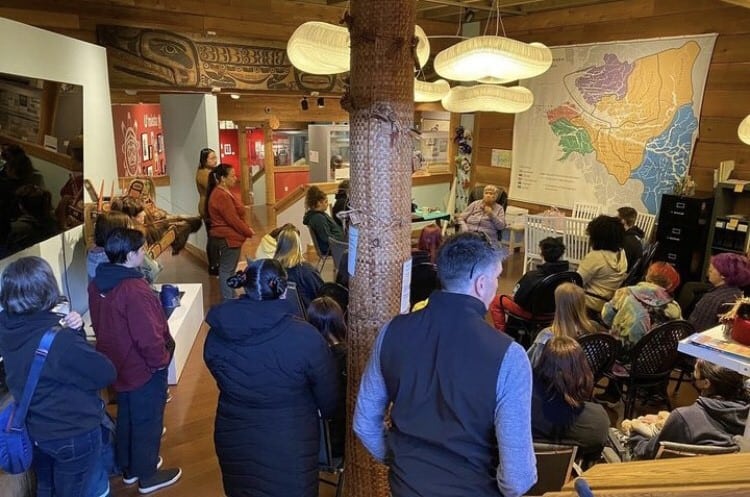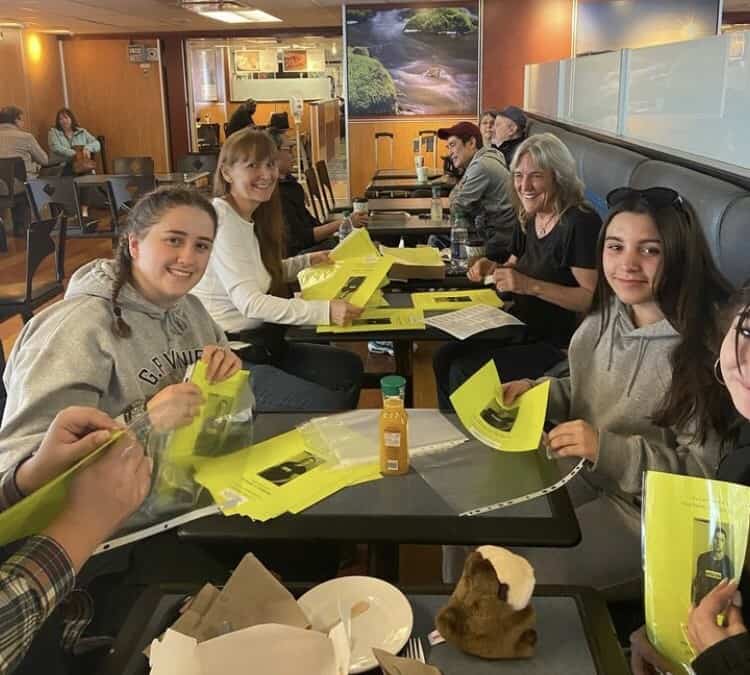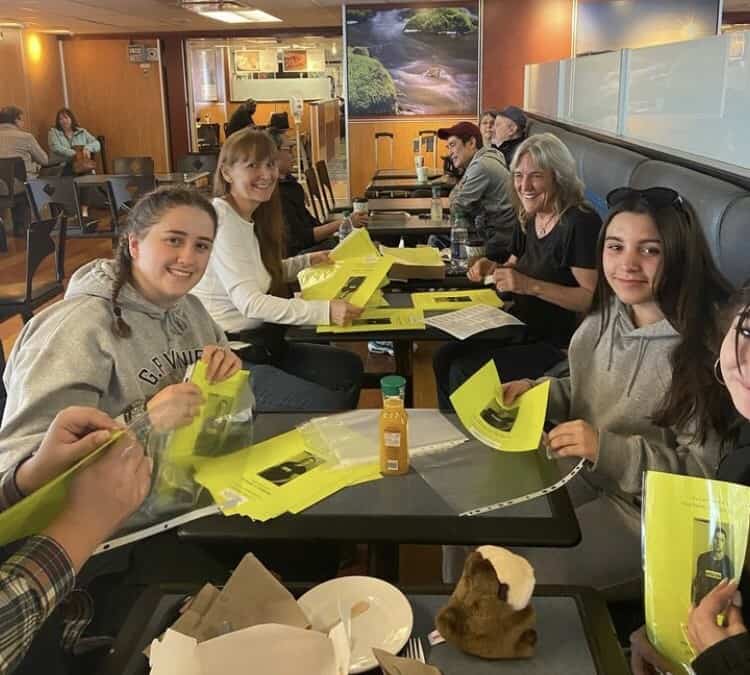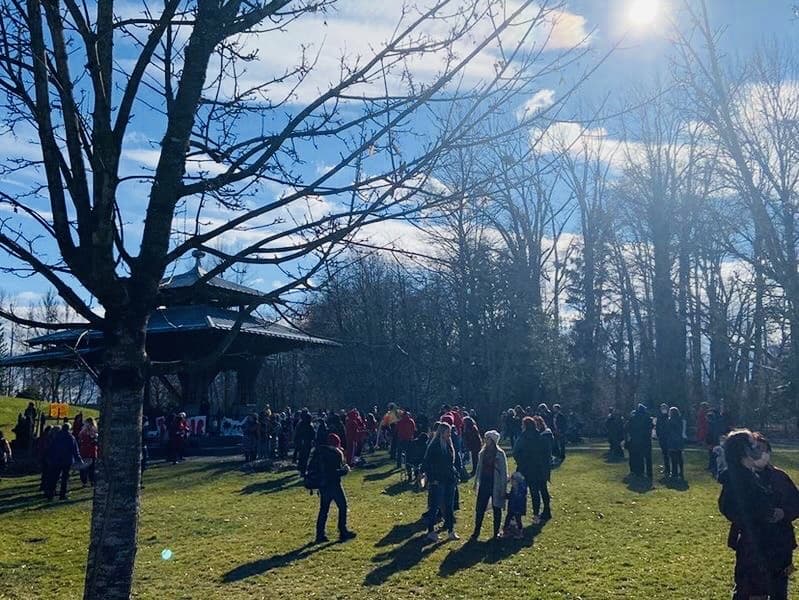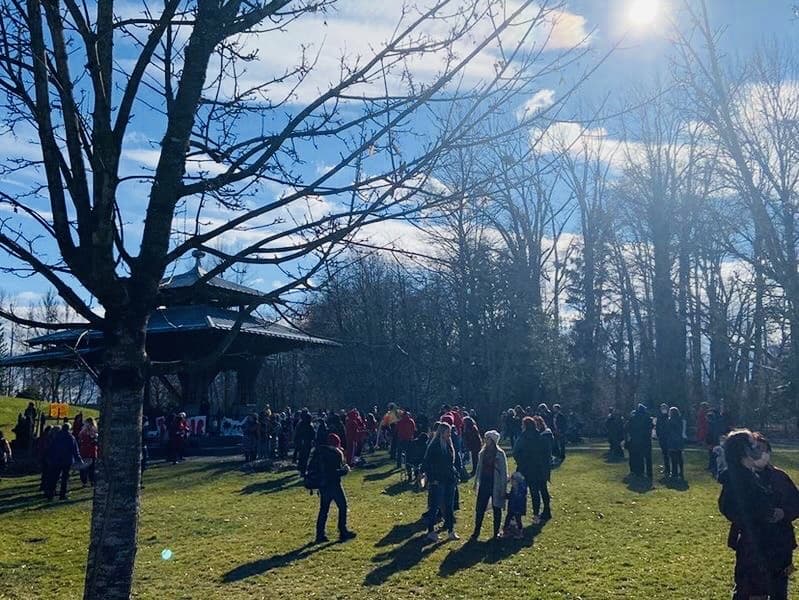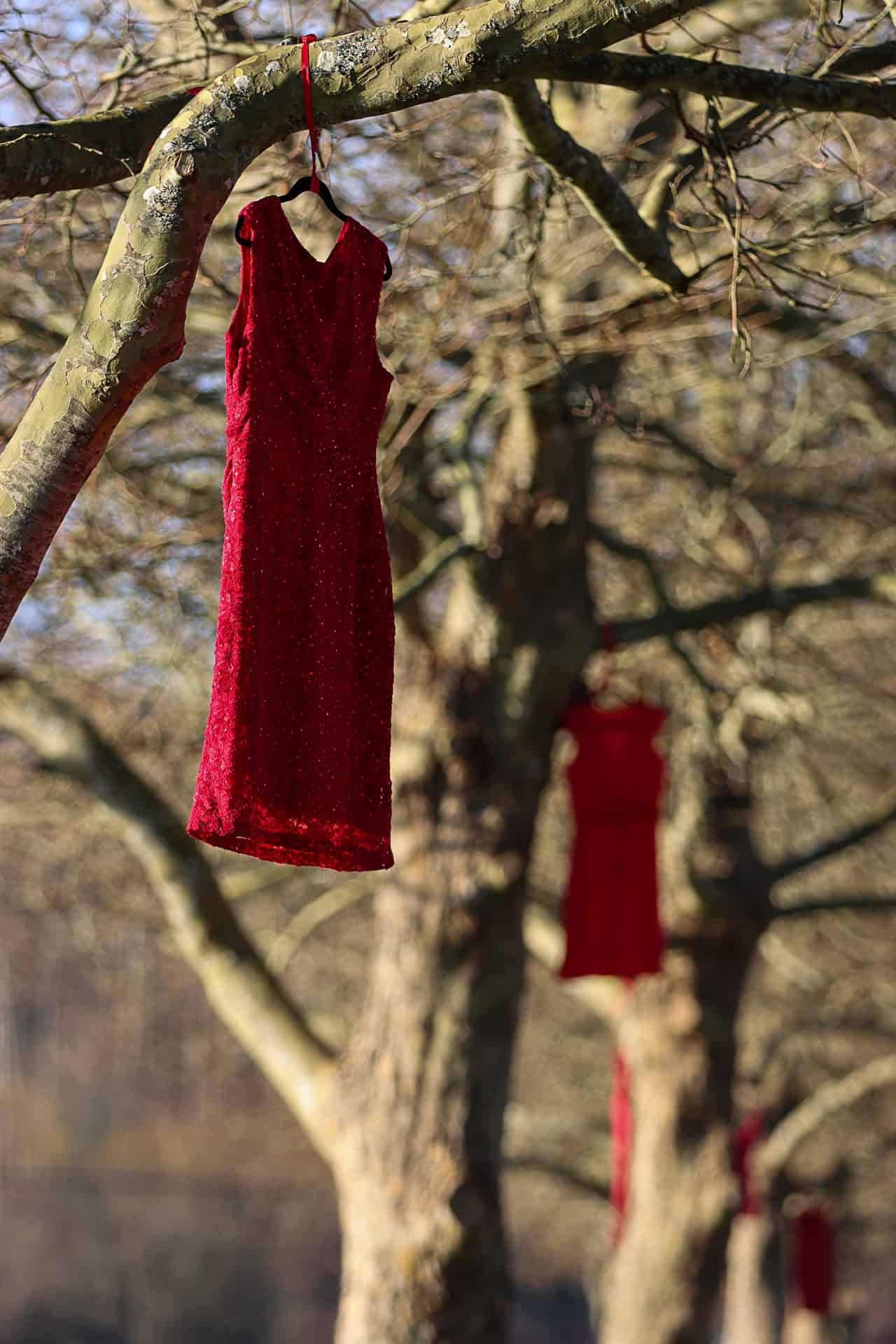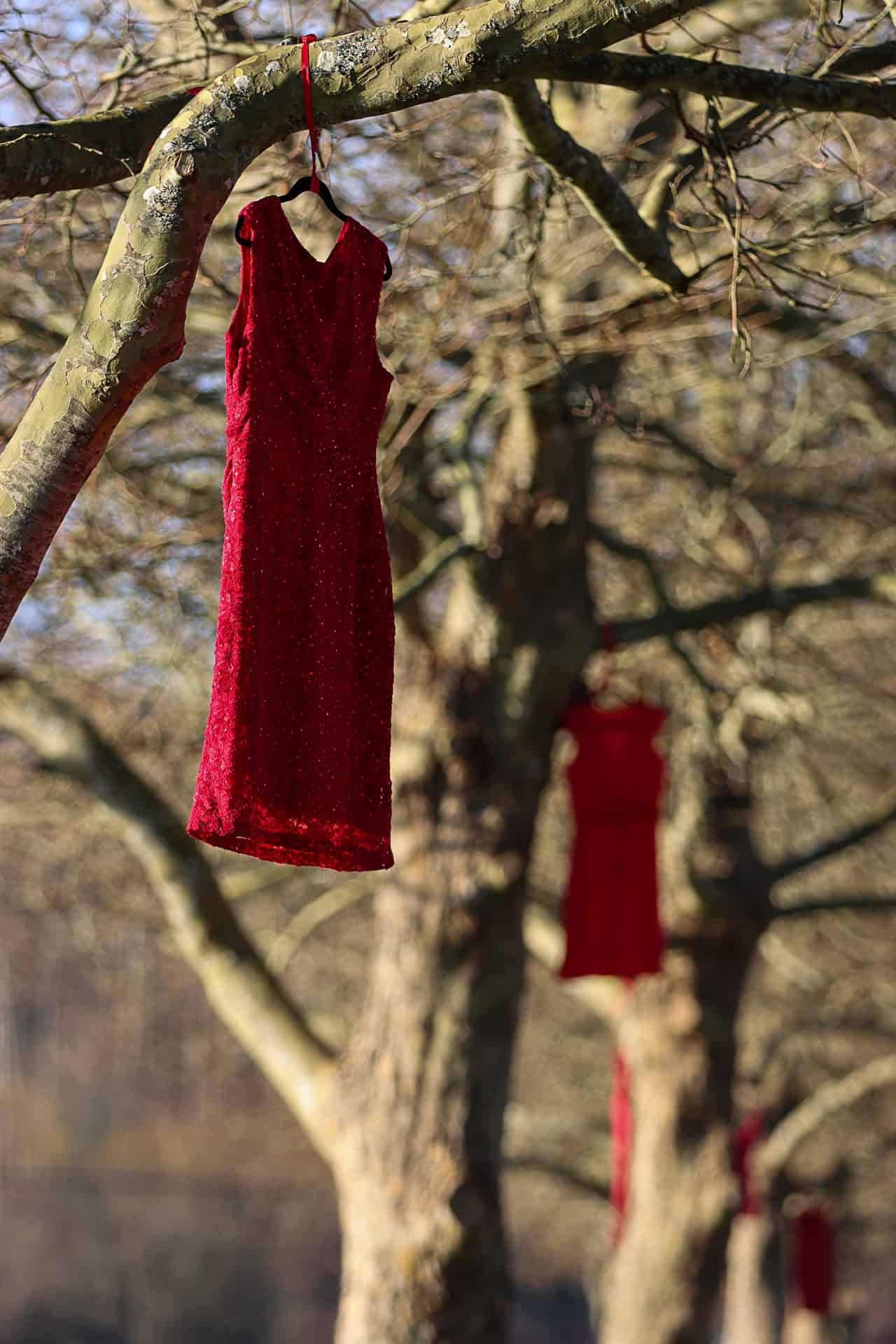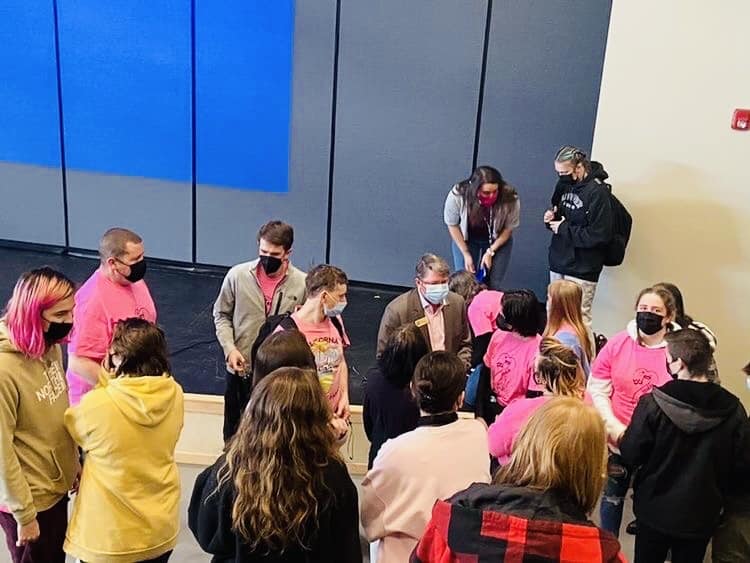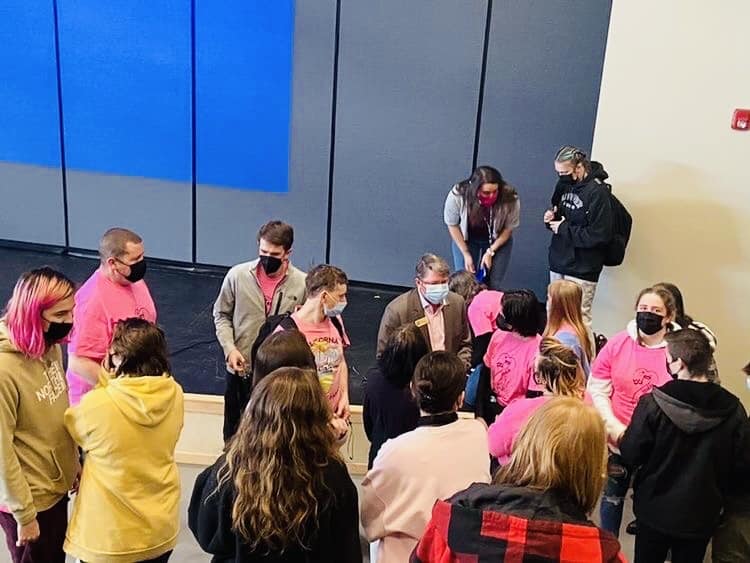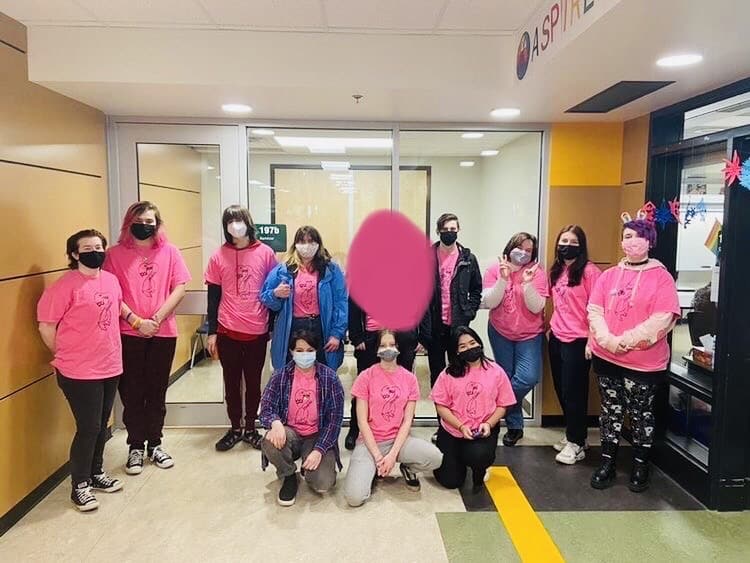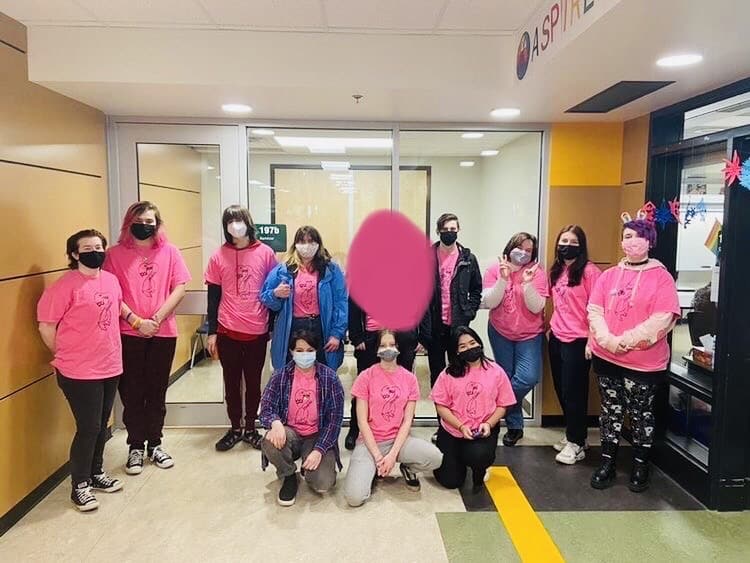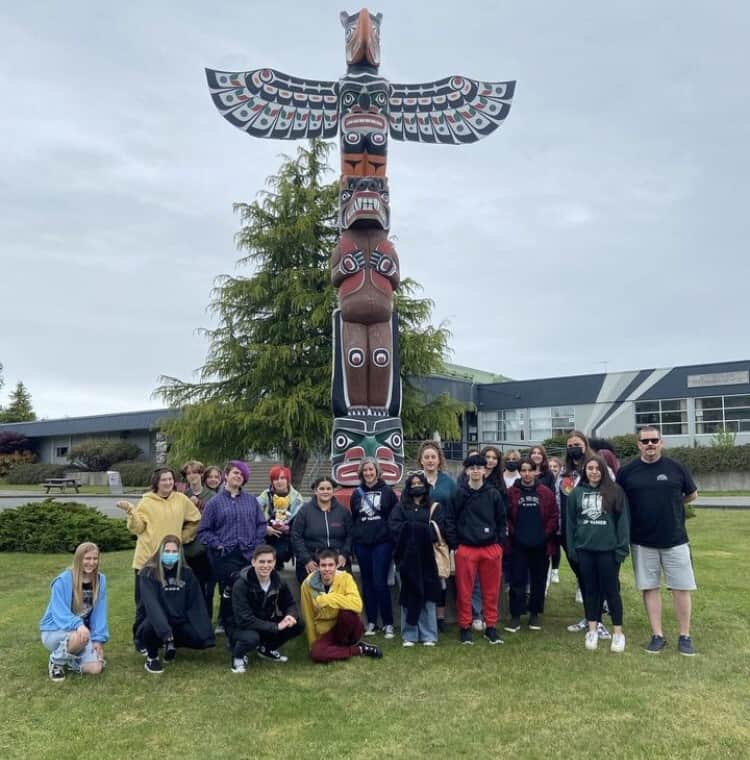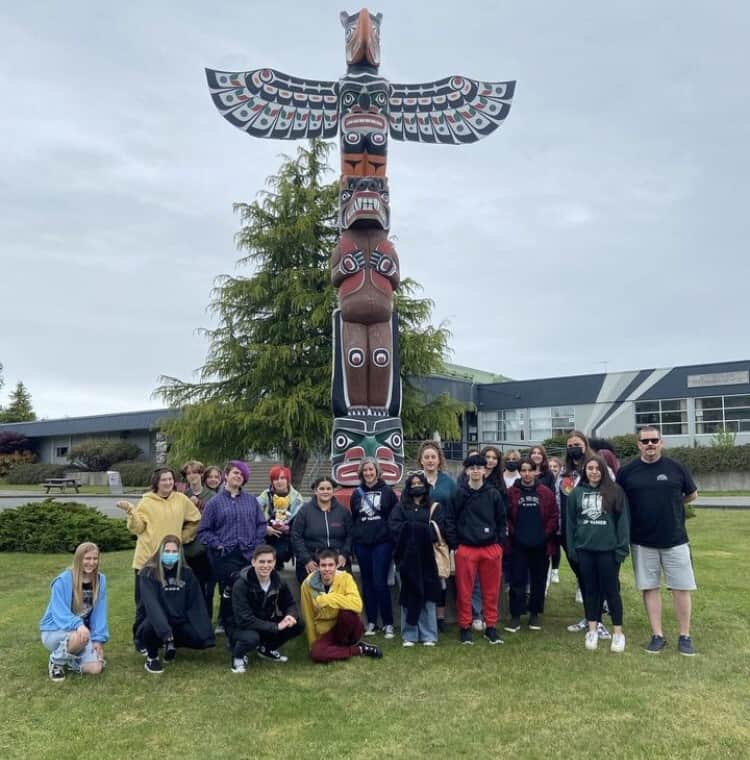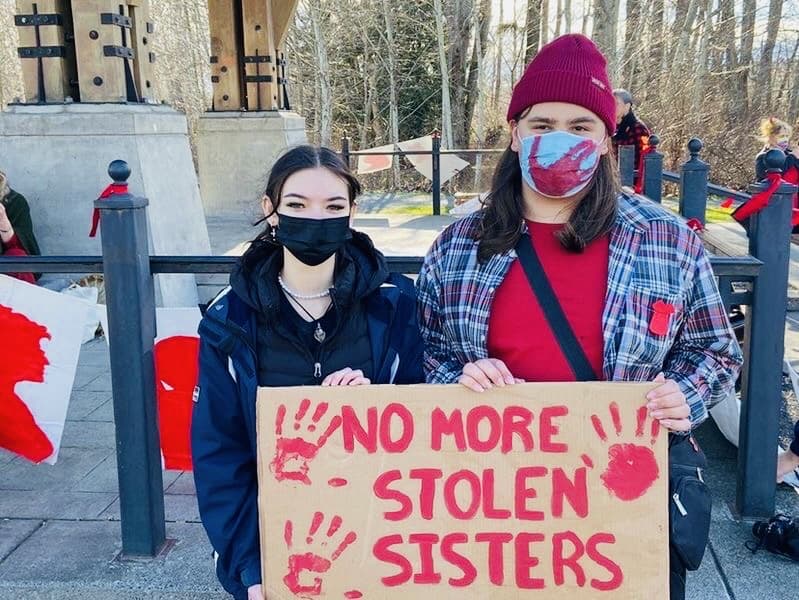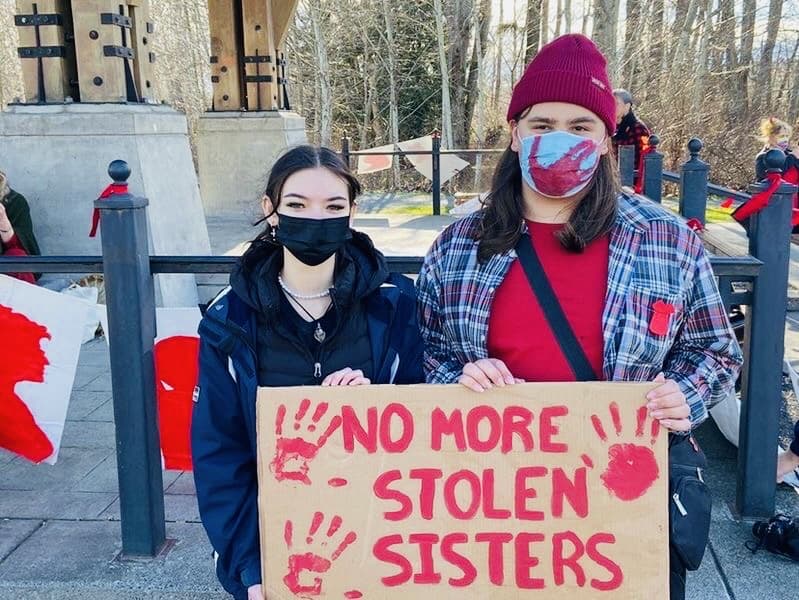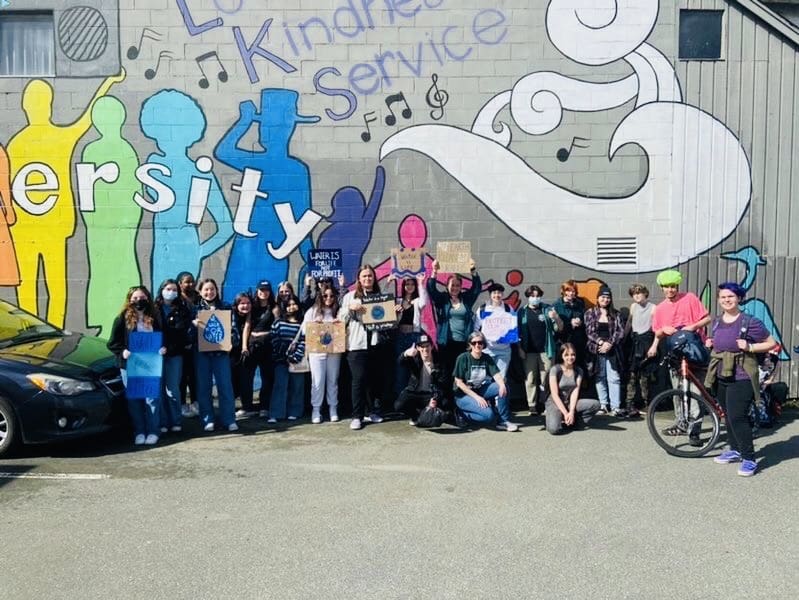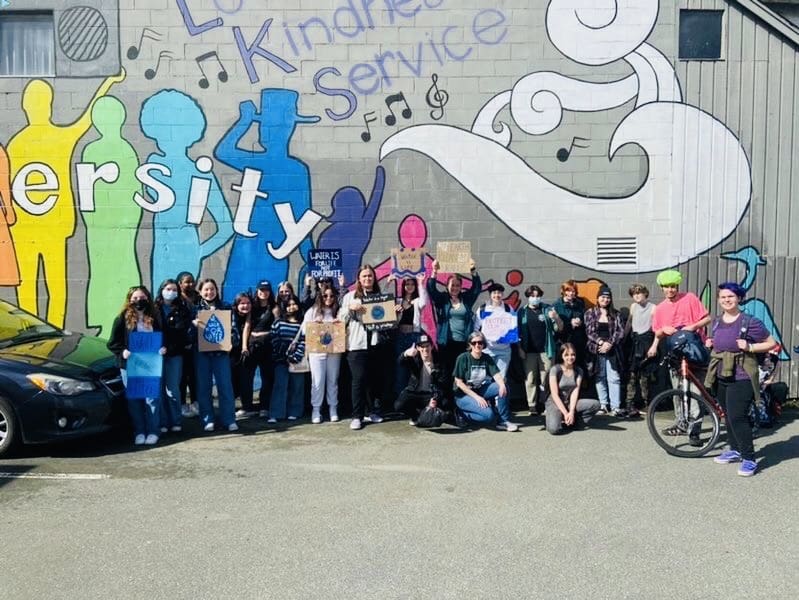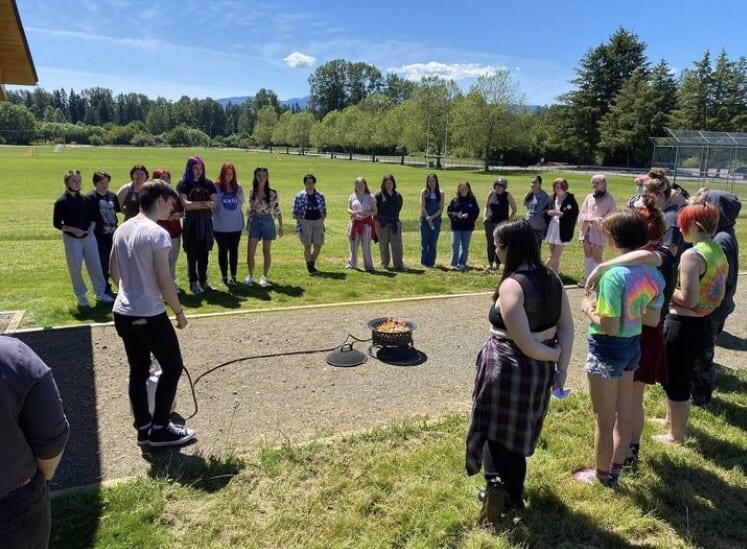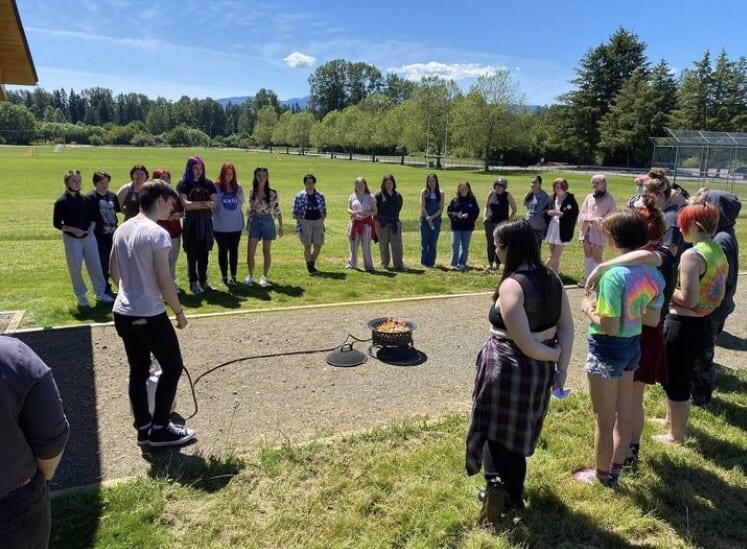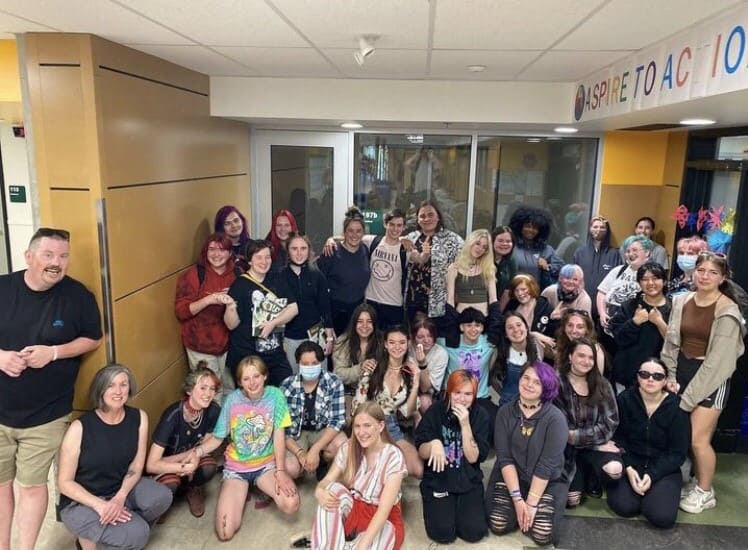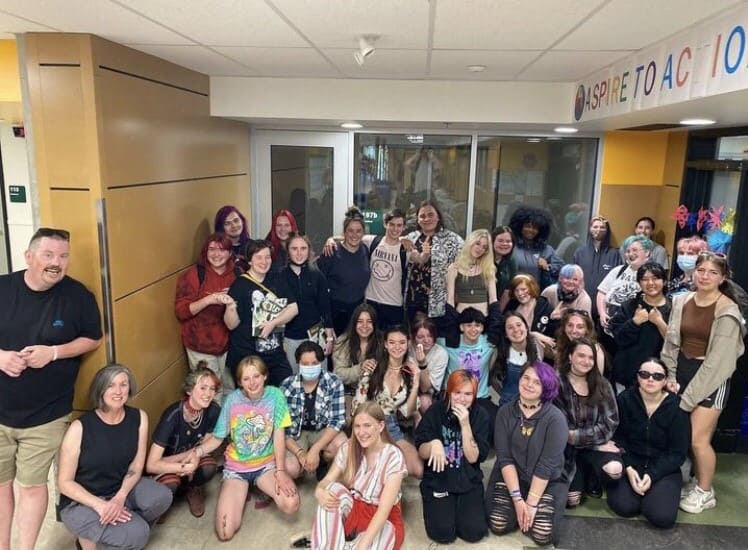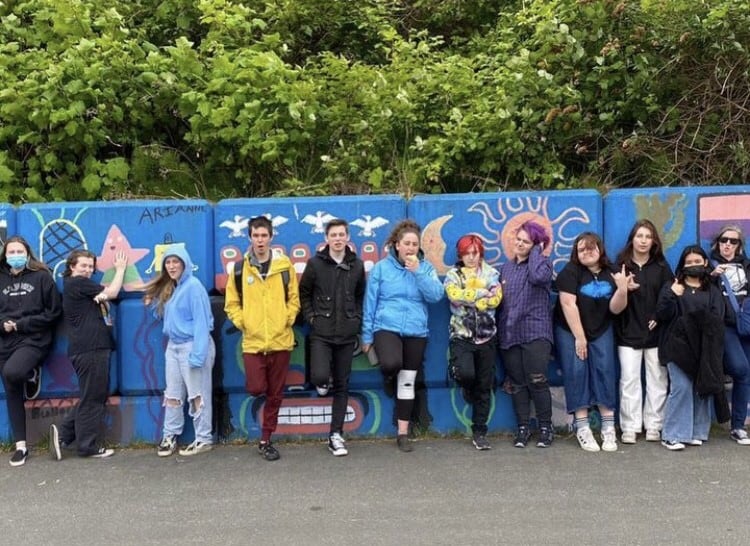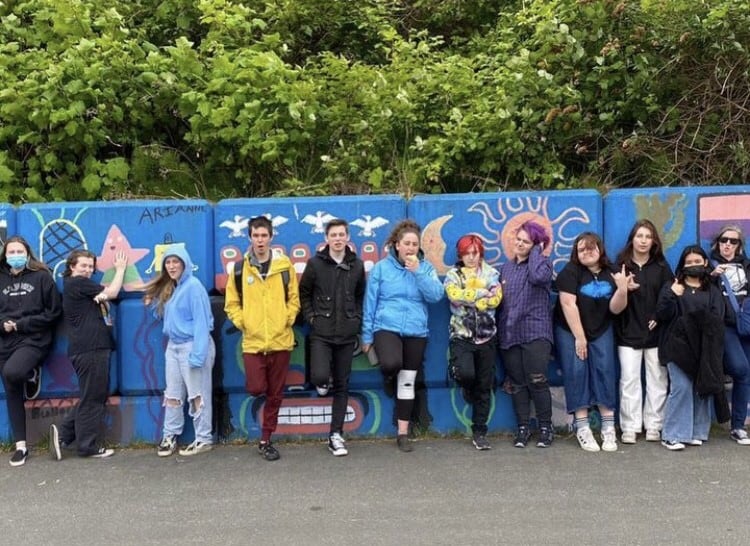 We Walk With Autumn Peltier
Water Walk Climate Action
Simms Park Women's Memoral March
Pink Shirt Day with Diane Naugler
Pink Shirt Day Aspire Crew
Love Kindness Service Aspire to Action
Aspire to Action
---
The GP Vanier Aspire to Action Program is a unique opportunity for highly motivated senior students to pursue the traditional academic requirements in an integrated studies program that combines academics with experiential learning in the community. The program runs during semester two at Georges P. Vanier Secondary School and is open to all grade 11 and 12 students at Georges P. Vanier.
Course Content
For further information about Aspire, please contact Mr. Merrick david.merrick@sd71.bc.ca or                                                        Ms. Keyworth kristie.keyworth@sd71.bc.ca
Are You?
• Interested in Social Justice causes like 2SLGBTQ+ rights or anti-racism (Black Lives
Matter)?
• Curious about how to solve problems in your
local community?
• Wanting to make a real difference on a global level?
• Concerned about Environmental justice issues?
• Interested in Indigenous issues and history?
• Excited about learning outside of the classroom?
• Interested in taking field trips outside the Comox Valley?
• Wanting to maximize your credits and fast-track your graduation?
• Passionate about leading school campaigns to raise awareness?
• Captivated by listening to guest speakers sharing their experiences?
Integrated Academics Possible Activities
• English First Peoples 11 or 12 (4 Credits)
• Community Outreach and Action 11 or 12 (4 Credits)
• Capstone (2 Grad Credits)
• 30 Hours for Grad
• Indigenous Credit for Grad
Will include 2 of the following:
• Social Justice 12 (4 Credits)
• Comparative Cultures 12 (4 Credits)
• Genocide Studies 12 (4 Credits)
• Political Studies 12 (4 Credits)
Total: 16 Credits
Possible Activities
Field Trips:
Vancouver:
Chinese Canadian Museum LGBTQ+ Historical Tour Portland Hotel Society
Victoria:
Victoria Pride
Chinatown Historical Tour Transgender Archives (UVic)
Alert Bay:
St. Michael's Residential
School Grounds and U'mista Cultural Centre
Tofino:
T'ashii Paddle Tour
Awareness Campaigns:
• Black History Month
• Red Dress Campaign
• Pride Month
• Indigenous History Month
• Intl Day Against Homophobia/Transphobia
• Refugee Rights Day
Service-Learning:
• Inquiry based volunteerism (weekly)
Community connections
• Education through integrated studies and blended learning
• Experiential learning outside of the classroom (30 Graduation Hours)
• Field trips all over Vancouver Island (no class time missed)
• 16 Credits in one semester
• Member of an inclusive team that creates memories to last a lifetime
• Capstone (2 Credits)
*Contains additional costs for overnight course activities in Vancouver and Victoria that can be
offset by fundraising opportunities during the program
* Any students and families who are unable to pay the associated fees can contact Mr. Kuhnert and
arrangements can be made to ensure money is not a barrier to this program.