Elementary Athletics
---
Welcome to the new site for all things Elementary Athletics for Comox Valley Schools.  This is the place to find all the current information like schedules, locations and times and much much more.  Please check for news updates and announcements. Click on the buttons below for Sport Specific information.
ELEMENTARY ULTIMATE 2022 
A few notes: 
We'll be playing 5 on 5 (at least 2 players of each gender on the field at all times) and the games will last approx. 15 minutes.  Player substitutions after a point. 
Fields 
Regulation field is 120 x 40 but at elementary, we usually go with 90m x 30m (+12 for each end zone) 
Special Elementary Rules 
* minimum of 3 passes to different players before trying for the end zone – this encourages shorter passes to as many players as possible and less reliance on the long bomb and/or the same players getting the disc all the time.  This isn't possibe/practical when turnover happens deep in offensive zone.  To be applied with discretion and in keeping with the spirit of discouraging the "long bomb" and spreading the disc around. 
* a player defending the thrower will mark "straight on" at a distance of arms' length – we want to encourage throws / plays and not stymie handlers with a tight check. 
May 25th

 

 

May 25

th

 

 

May 25th

 

@ Brooklyn

 

2 fields 

Brooklyn 1 

Brooklyn 2 

Robb Road 1 

Robb Road 2 

 

 

3:05 

Brooklyn 1 vs. RR 1 

Brooklyn 2 vs. RR 2 

 

3:25 

Brooklyn 1 vs. RR 2 

Brooklyn 2 vs. RR 1 

 

3:45 

Brooklyn 1 vs. Brooklyn 2 

RR 1 vs. RR 2 

 

@ Queneesh

 

2 fields 

Cumberland 

Miracle Beach 1 

Miracle Beach 2 

Queneesh 

 

 

3:05 

Cumberland vs MB 1 

Queneesh vs MB 2 

 

3:25 

Queneesh vs MB 1 

Cumberland vs MB 2 

 

3:45 

MB 1 vs MB 2 

Queneesh vs Cumberland 

 

@ Aspen

 

2 fields 

Valley View 

Aspen 1 

Aspen 2 

Puntledge 

 

3:05 

Puntledge vs Aspen 1 

Aspen 2 vs Valley View 

 

3:25 

Puntledge vs Aspen 2 

Aspen 1 vs Valley View 

 

3:45 

Puntledge vs. VV 

Aspen 1 vs. Aspen 2 

 

Puntledge 7's away at Camp

 
June 1st

 

 

June 1st

 

 

June 1st

 

 

@ Cumberland

 

2 fields 

Cumberland 

Robb Road 1 

Robb Road 2 

Puntledge 1 

Puntledge 2 

 

3:05 

Cumberland vs. Puntledge 1 

RR 1 vs. Puntledge 2 

RR 2 – Bye 

 

3:25 

Cumberland vs. Puntledge 2 

Puntledge 1 vs. RR 2 

RR 1 – Bye 

 

3:45 

Puntledge 1 vs. RR 1 

Puntledge 2 vs. RR 2 

Cumberland – bye 

@ Valley View

 

2 fields 

Valley View 

 

Aspen 1 

Aspen 2 

 

 

3:05 

Aspen 1 vs. VV 

Huband vs. Aspen 2 

 

 

3:25 

Aspen 1 vs. Huband 

VV vs. Aspen 2 

 

 

3:45 

Aspen 1 vs. Aspen 2 

VV vs. Huband 

 

@ Queneesh

 

2 fields 

Queneesh 

Miracle Beach 

Brooklyn 1 

Brooklyn 2 

 

 

3:05 

Queneesh vs. Brooklyn 2 

Brooklyn 1 vs. MB 

 

 

3:25 

Queneesh vs. Brooklyn 1 

Brooklyn 2 vs. MB 

 

 

3:45 

Brooklyn 1 vs. Brooklyn 2 

Queneesh vs. MB 
June 8th

 

June 8th

 

June 8th

 

@ Queneesh

 

2 fields 

Miracle Beach 

Queneesh 

Puntledge 1 

Puntledge 2 

 

3:05 

MB vs. Queneesh 

Puntledge 1 vs.Puntledge 2 

Puntledge 2 – BYE 

 

3:25 

MB vs. Puntledge 2 

Queneesh vs. Puntledge 1 

 

3:45 

Puntledge 1 vs. MB 

Puntledge 2 vs. Queneesh 

 

@ Robb Road

 

2 fields 

Robb Road 1 

Robb Road 2 

Aspen 1 

Aspen 2 

 

 

3:05 

RR 1 vs. Aspen 1 

RR 2 vs. Aspen 2 

 

 

3:25 

RR 1 vs. Aspen 2 

RR 2 vs. Aspen 1 

 

 

3:45 

Aspen 1 vs Aspen 2 

RR 1 vs. RR 2 

@ Valley View

 

2 fields 

Valley View 

Cumberland 

Brooklyn 1 

Brooklyn2 

 

 

3:05 

VV vs. Brooklyn 1 

Brooklyn 2 vs. Cumby 

 

 

3:25 

VV vs. Brooklyn 2 

Brooklyn 1 vs. Cumby 

 

 

3:45 

VV vs. Cumby 

Brooklyn 1 vs. Brooklyn 2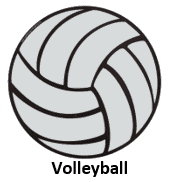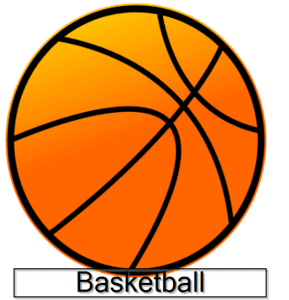 If you have any questions about this site, contact Mr. Burdett at Puntledge Park 250-334-4495 or email Noah Burdett