National / Provincial Scholarship Information
---

For the first time, the Comox Valley School District is offering a virtual scholarship session with Brittany Palmer from Unlock your Future. The approximately 70-minute session will outline a step-by-step process for navigating the scholarship process. For more information about Brittany, visit http://www.keytoscholarships.com/home.html. Information with the presentation link will be sent closer to the event date.
Unlock your future – check list
---

Society for Canadian Women in Science and Technology (SCWIST)
Scholarships:
Youth Leadership Award Scholarships
We have 8 Youth Leadership Award Scholarships to hand out before the end of the year! These scholarships are for female* students in grades 10-12 that love STEM and want to share their passion with others.
Successful applicants will create a project of their own design that promotes careers in STEM. Examples include creating paintings, infographics, photo essays, short stories — or something else entirely!
The successful candidates will receive a $500 honorarium for supplies to start the project and the remaining $500 honorarium upon completion of the project.
Learn more and apply at: https://scwist.ca/forms/youth-leadership-award-application-form/
Youth Skills Development Scholarships
We also have 16 Youth Skills Development Scholarships to hand out before the end of the year!
These scholarships are for female* students ages 16-21 in Canada that would like to cover the costs of professional development, such as attending a Science Fair or participating in science-related camps or courses.
The successful candidates will receive $500 that must be used to cover professional development expenses of equal or greater value, including associated costs or attendance fees..
Learn more and apply at: https://scwist.ca/forms/youth-skills-development-scholarship/

*Please note that we use the terms female, women and girls with a broad meaning that includes people who identify themselves as women, girls, trans, genderqueer, non-binary, two-spirit, and gender questioning.
---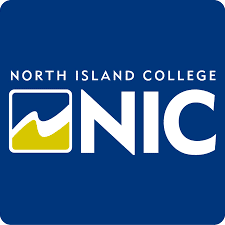 In March of every year, North Island College offers hundreds of bursaries to students. If you are planning on attending, the online application will close April 27th. Students can get a sneak preview here: Application Tutorial Video as well as helpful hints on how to complete the application.
---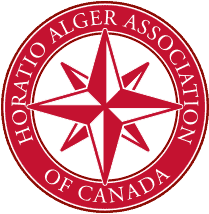 Horatio Alger Canadian Scholarships
$5,000(x80)
Deadline: October 25th 2021
Apply HERE
---

Loran Scholars Foundations Scholarship
$100,000(x36)
Deadline: October 12th 2021
Apply HERE
How to WIN the Loran Scholarship: Tips from a 2017 Loran Scholar – link to blog post
---
2020/21 BC Provincial Scholarships program
Applications for these scholarships close on February 15th, 2021
---

Coast Capital Savings – Standing Tall Award
Coast Capital is again offering a Standing Tall Award to a student from our district that has faced adversity and has not only risen up against the odds, but has demonstrated a commitment to continue their education. This award is open to students who have faced challenges like poverty, health, family issues, personal loss and lack of support. Last year, 61 students from 23 school districts across Metro Vancouver, Fraser Valley, mid- and southern Vancouver Island and the Central Okanagan who have overcome adversity and personal challenges received a total of $155,000 to help start their post-secondary education.
March 1 – Application forms available on the Coast Capital website. All Youth Education Awards information and timeline will be updated on the Coast Capital website by March 1.
April 9 – Deadline for students to submit applications to their school counsellor.
April 23 – School to have selected an application from their school to be forwarded to the SBO for final selection by the Assistant Superintendent of Schools. Please include a tally of applications received by your school.
May 7 – Deadline for the School District to inform Coast Capital Savings of their Education Award winner and a backup (in case the student declines or does not meet the eligibility requirements).
---

Schulich Leader Scholarships are the largest and most prestigious undergraduate Science, Technology, Engineering and Math (STEM) scholarships in Canada, with a value of up to $100,000 each. Fifty students receive this celebrated award each year – a top student can win from your school! Last year, 70% of winning recipients came from schools that had never produced a Schulich Leader before.
Every high school in Canada may nominate one student per academic year
Nomination deadline is January 27, 2021
See Mr. Swanson in the Counselling Centre for more information.
---

The Loran Scholars Foundation is beginning its search for the 31st class of Loran Scholars, and we need your help to identify students who demonstrate strength of character, dedication to serving others in the community, and the promise of leadership potential.
The individuals we seek possess integrity, courage, compassion, intellectual curiosity, as well as a high level of personal autonomy and self-motivation.
Valued at up to $100,000, the Loran Award includes study at one of our 25 partner universities, summer internships, mentorship, and participation in a community of supporters and alumni working towards a better country and world.
Important Dates:
The deadline for school sponsored applications is October 15th, 2020 at 8:00pm (Eastern Time).
Each high school may sponsor up to three students.
Additional students may submit direct pool applications (without sponsorship) by October 22nd, 2020 at 8:00pm (Eastern Time).
Please see Mr. Swanson in the Counselling Centre for more information.
---

RE/MAX Quest for Excellence®
The Quest for Excellence program is a bursary program for grade 12 students in Western Canada. It was established by RE/MAX of Western Canada to recognize the success and ongoing pursuits of Western Canadian students in regard to leadership and community contribution initiatives.
What is Awarded?
RE/MAX of Western Canada will award 16 bursaries of $1,000 each to qualifying Grade 12 students. In addition, each award includes a Certificate of Excellence signed by the Regional Executive Vice President of RE/MAX of Western Canada. Winners will be notified in April 2022.
Who Can Participate?
The Quest for Excellence is open to all Grade 12 students attending high school from September 2021 – June 2022. Grade 12 students may not have participated in graduation commencement ceremonies in the past. Applicants must be a resident of one of the following provinces/territories.
What is Required?
Students are to convey the contributions they have made to their communities in a short online essay, maximum 1,250 words. Key qualities students should demonstrate are leadership, motivation and communication skills. Other attributes may include volunteering, participation in charitable events or fundraising, and contributions that enrich the lives of others and their communities.
2022 Quest for Excellence Application
---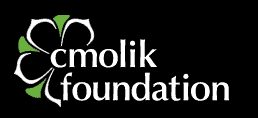 Cmolik Scholarship – up to $40,000 per recipient
Who should apply?
Eligible applicants must:
Be a resident of BC
Have lived in Canada for a minimum of 7 years
Plan to graduate from a BC secondary school
Plan to attend and study full time at a post secondary university, college or trade school
Be ineligible for the BC Tuition Waiver Program (for former youth in care)
Have experienced adversity or hardship
Have exhibited a good work ethic
Have demonstrated financial need
Evidence of leadership involvement
Apply here.
---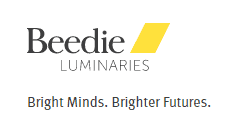 Beedie Luminaries is a social-profit enterprise designed to help remove barriers to education and provide wrap-around support for promising students who are facing financial adversity. Students who are smart, but constrained by circumstance. Students who are ready to rise above their circumstances and achieve their dreams.
Our scholarship provides access to BC public universities, colleges and trade schools and enables promising Grade 12 BC students to achieve their dreams.
105 scholarships offered in 2021
$40,000 per student / 4-year undergraduate degree
$15,000 per student / 2-year college or trade-school diploma
"Stay on Track" student support
BL Peer Support Groups
Access to mentors
Summer paid internship opportunities
Apply here.
---
​Scholarships Canada
Scholarships Canada is a free website with an extensive database (80,000+ scholarships!) that lists numerous scholarship opportunities in detail. When you register you will provide information ranging from your year of study to your hobbies, which will be used as keywords to run through their system.
At the end of the process, you will have an inbox of awards that are appropriate for you based on the information you supplied. In addition, they have a number of sister websites that provide a comprehensive system for guiding students through the post-secondary experience: School Finder, Study in Canada and Grad School Finder. Scholarships Canada also offers online webinars on a number of different topics and newsletters.
Yconic​
Formerly known as Student Awards, this was rebranded as yconic in December 2014. This is also a free website where you complete a registration process and an inbox of scholarships is created for you. yconic also has an online community, where you can interact with other students.
In the event that you are wondering whether recipients have been contacted regarding a certain scholarship or if you are interested in hearing other students' experience with a particular program, you can post a thread on the forum to ask other students or browse through first as the question may have already been asked and answered.
Student Financial Assistance Website​ ​
This Student Financial Assistance website is run by the Government of Canada. This resource provides information on Canadian post-secondary education.
Education Planner​ BC
If you live in British Columbia or are planning to study in British Columbia, Education Planner BC can help you compare post-secondary options. ​
Student Budget Calculators
There are a number of online calculators that can help you build a budget for post-secondary expenses. Below are links to several options: