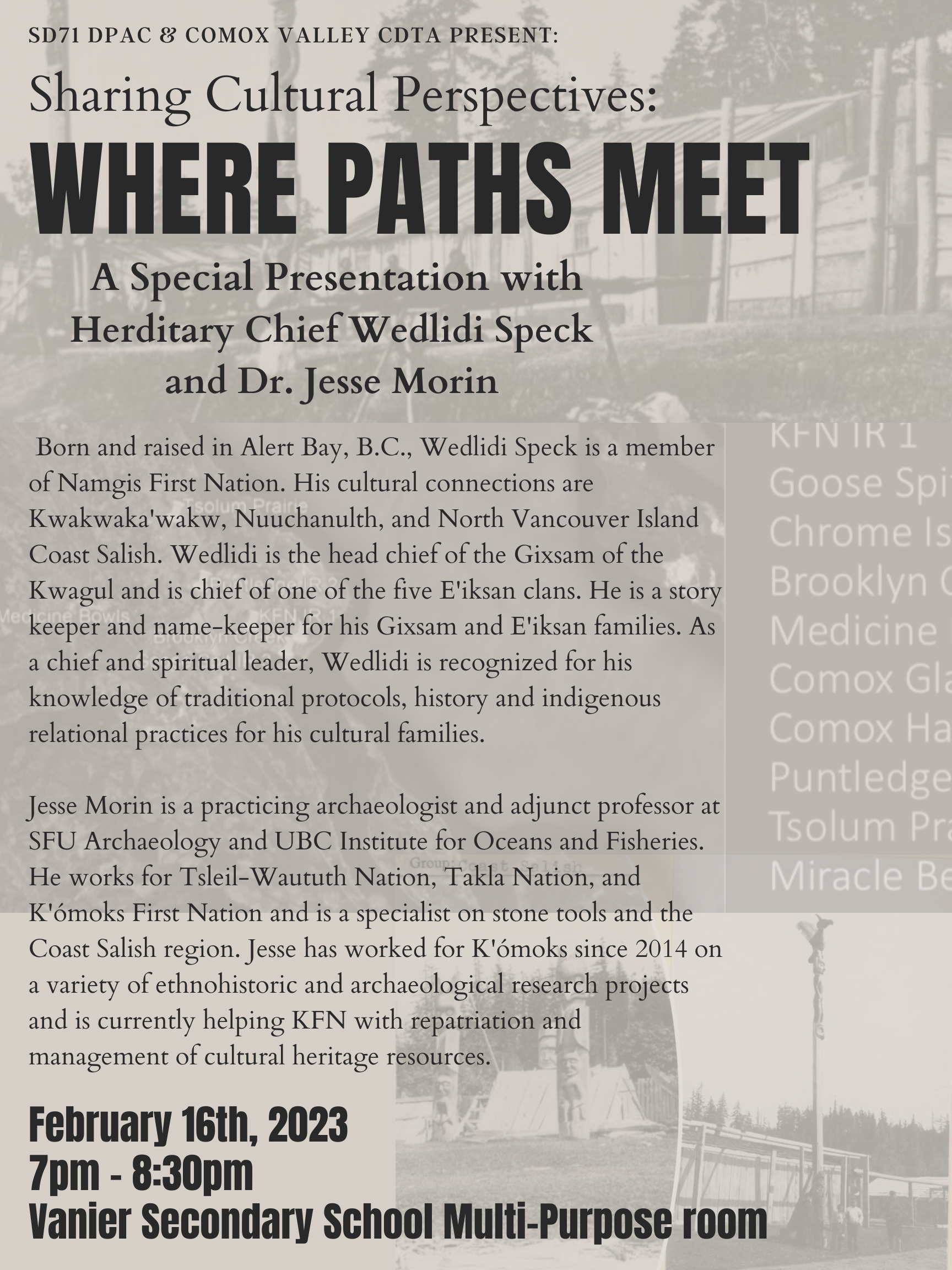 DPAC Parent Education Session – Where Paths Meet
Comox Valley Schools
District Parent Advisory Council
Sharing Cultural Perspectives:
Where Paths Meet
A Special Presentation with
Hereditary Chief Wedlidi Speck and Dr. Jesse Morin
The Tribes of the Pentlatch Territory
Looking at the history of the territory beginning with the Pentlatch, E'iksan and K'ómoks Peoples, this presentation will provide an historical overview, the cultural landscape, and a contemporary profile of the three cultural groups, offering a greater understanding of the diversity and the complexity of the cultures that we live with today.
Cultural Topography of Traditional Indigenous Land Use
at Pentlatch (the Comox Valley)
This presentation will highlight and discuss traditional cultural uses of various locations of the Comox Valley. Use of specific places by ancestral peoples will be discussed to illustrate a range of traditional K'ómoks/Pentlatch cultural practices, from subsistence to ritual. The goal of this presentation is to leave attendees with a greater appreciation of the cultural significance of various locations in the Comox Valley.