Supporting Student Health
---

Comox Valley Schools is committed to ensuring all students attend safe and inclusive schools where all students feel welcome regardless of their sexual identity, gender, race or religion. Every student in SD 71 is now partaking in education about consent and related topics as they progress through school.
Students and staff are learning how to foster a culture of consent in schools through programming, events, and discussions involving faculty, staff, and consent education experts.
The Ministry of Education and Child Care has released updated health guides and expanded kindergarten-to-Grade-12 curriculum resources that will support educators in teaching consent with an age-appropriate and non-discriminatory approach in the classroom.
Through discussions with students, parents and educators, the Ministry of Education and Child Care updated two teaching guides: one for elementary schools and one for secondary schools. The guides have expanded information about consent and examples of how teachers can better incorporate lessons on consent in their classroom that are tailored to the students' age group.
In elementary school, the guides suggest that teachers integrate discussions about consent into regular interactions that students have, such as asking a friend for permission before giving a hug.
When students reach middle school, the guide offers examples of how teachers can help students recognize dangerous behaviours in a relationship. These lessons are aimed at giving students a better understanding of how to establish healthy boundaries and body autonomy in all aspects of their lives and relationships.
erase Student and Family Online Sessions: Establishing Respectful Relationships and Consent in our Communities
erase is offering online interactive sessions focused on exploring consent and gender-based violence, with school-day sessions for students in Grades 8-12, and evening sessions suited for students in Grade 8 and above and their families. Led by expert trainers from Safer Schools Together, students and families will learn tips and tools to support discussions and to support positive connections. Schools and families can register online. Contact erase@gov.bc.ca with any questions or for more information.
New student and parent/caregiver sessions coming up in the next month! In these sessions, we will explore the topic of consent, and the dynamics of gender-based violence.  Establishing Respectful Relationships and Consent in Our Communities – Student and Parent Session (These sessions are best suited for students in Grade 8 and above, and their families) – In this session, we will explore the topic of consent, and the dynamics of genderbased violence. We will discuss the current state of gender relations faced by our children in both the physical and digital landscape, as well as the potential for exploitation within these relationships. Our trainers will provide Parents/Caregivers tips and tools on how discuss these topics with their children to create positive family connections.
Dates for these trainings will be held on February 2, February 7, February 27 and March 8, with various times including evening sessions for parents!
Visit erase-training-schedule.pdf (gov.bc.ca) to sign up.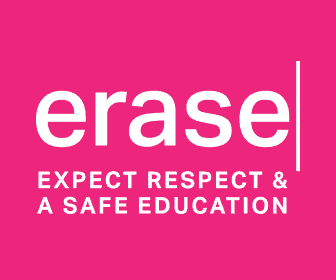 K-12 Resources – Supporting Student Health
Kindergarten to Grade 12 Supporting Student Health Resource Guides: