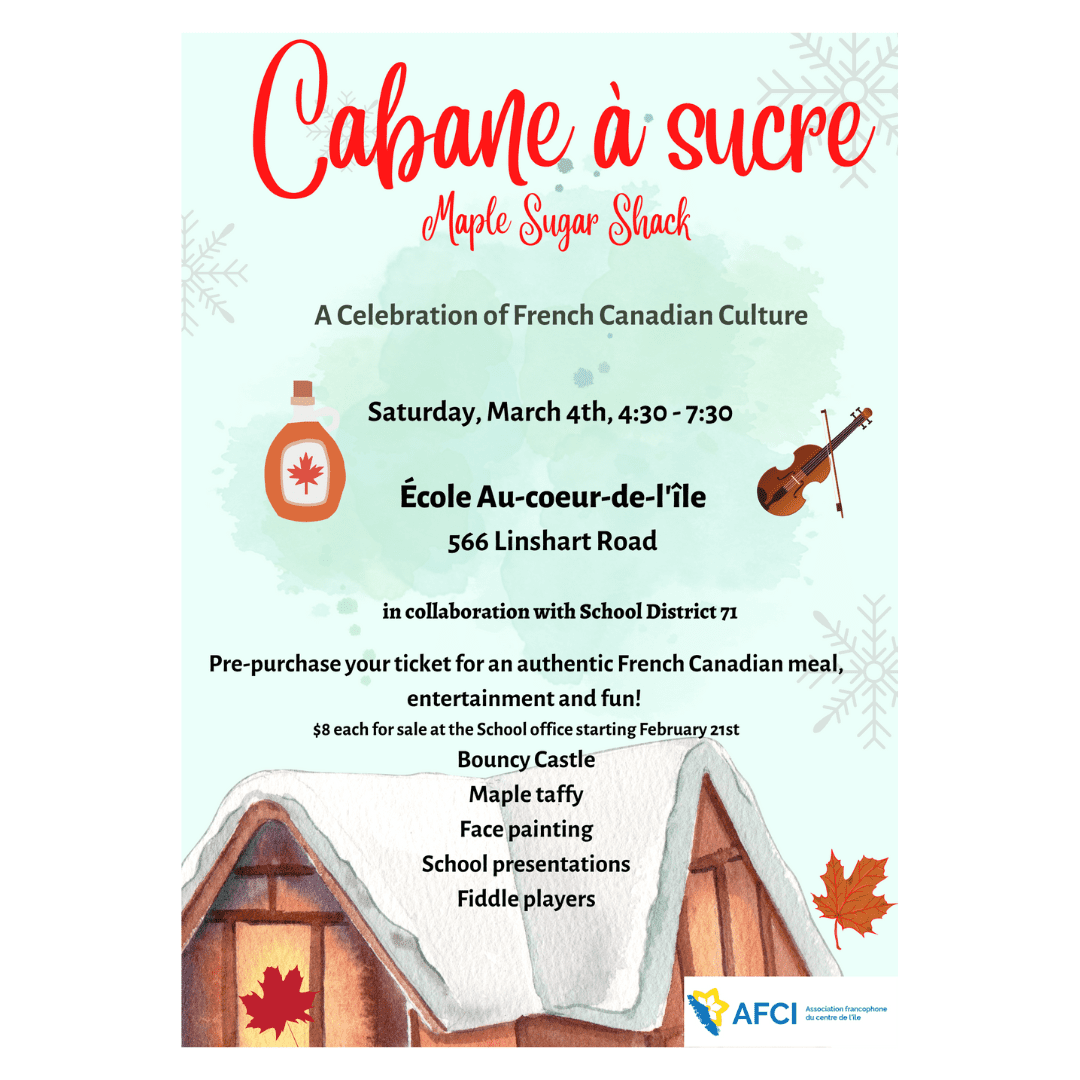 Cabane à Sucre — a celebration of French Canadian culture
Cabane à Sucre is back on after a three year hiatus and we would like to invite your family to attend. This is a celebration of French Canadian culture and is hosted by SD71 French immersion schools and École Au-coeur-de-l'île, the Francophone school.
There will be face painting, bouncy castles, fiddling, dancing, student presentations and French Canadian food.
A limited number of tickets will be available for sale at the offices of Mark Isfeld Ecole Secondaire, Ecole Puntledge and Ecole Robb Road for immediate family only, starting at 9:00 am today (February 21st).
Exact change/cash only. Each ticket costs $8 which covers your entrance and an amazing, traditional meal.
When: Saturday, March 4 from 4:30-7:30 pm
Where: Ecole Au Coeur de l'ile- 566 Linshart Road