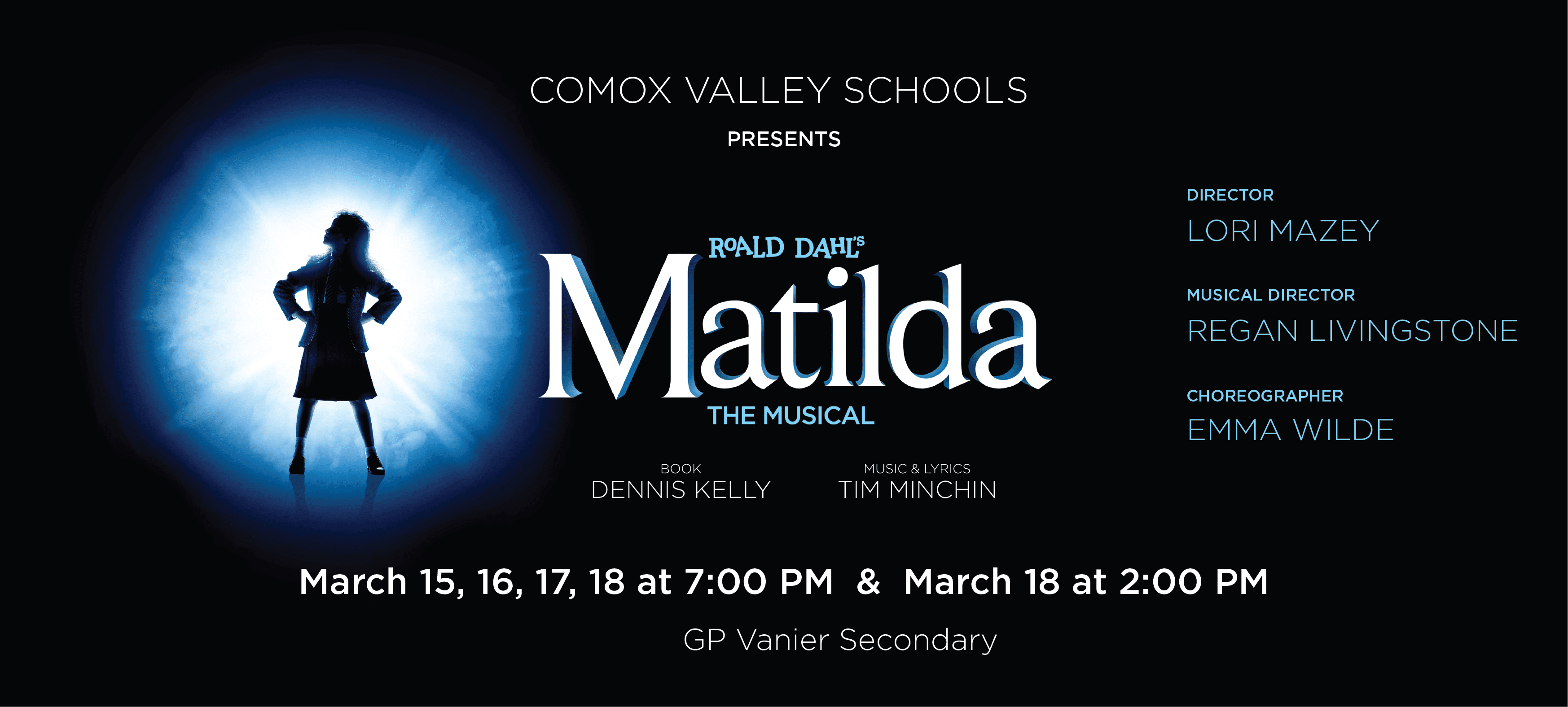 Matilda – District Musical
GP Vanier is hosting this year's Comox Valley Schools District Musical — Rohl Dahl's Matilda!
Tickets can be purchased here: https://events.sd71.bc.ca/musical/
Directed: Lori Mazey
Musical Director: Regan Livingstone
Choreographer: Emma Wilde
Dates:  March 15-18 @ 7 p.m. showings. **March 18 @ 2 p.m. matinee showing.
Inspired by the twisted genius of Roald Dahl, the Tony Award-winning Roald Dahl's Matilda The Musical is the captivating masterpiece from the Royal Shakespeare Company that revels in the anarchy of childhood, the power of imagination and the inspiring story of a girl who dreams of a better life. With book by Dennis Kelly and original songs by Tim Minchin, Matilda has won 47 international awards and continues to thrill sold-out audiences of all ages around the world.