Expression of Interest – Superintendent of Schools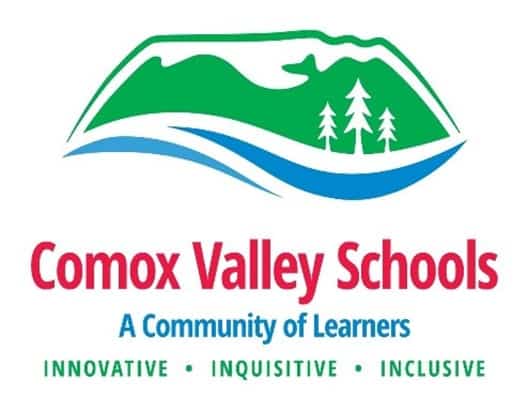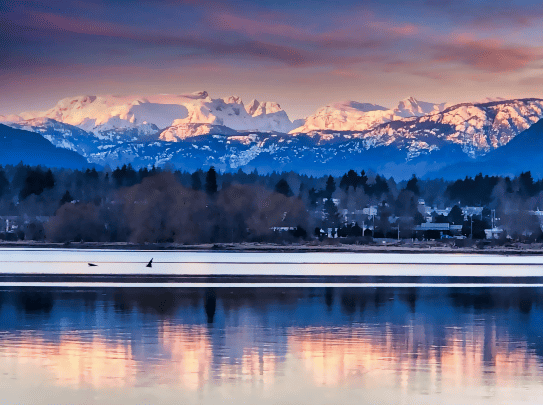 The Board of Education acknowledges that we are on the traditional territories of the K'omoks First Nation. We would like to thank them for the privilege of living on their land and the gift of working with their children.
Expression of Interest
The Position
The Superintendent of Schools has general supervision and direction over the educational staff employed by the district and is responsible for all statutory requirements established in The School Act and Regulations. The position calls for a highly skilled and experienced educator with leadership experience in pedagogy, curriculum instruction, Indigenous culture and education, inclusion, diversity, and accessibility. The position necessitates the Superintendent to be visible and engaged with students, staff, parents, and the communities, and to work dynamically with the Board of Education.
The School District 
Comox Valley Schools (SD71) is a positive, progressive, and growing school district located on the east coast of Vancouver Island in the Province of British Columbia. Our district includes the municipalities of the City of Courtenay, the Town of Comox, the Village of Cumberland, Comox Valley Regional District, the K'omoks First Nation, as well as three rural electoral areas which extend from Oyster River (to the north) to Fanny Bay (to the south) and include Hornby and Denman Islands situated in the Salish Sea to the east. The Beaufort Mountains lie to our west. Comox Valley Schools (SD71) is home to approximately 10,000 students in our 15 elementary schools, 1 middle school, 3 secondary schools, 2 alternative schools, and a provincial online learning school. We also host a number of strong educational programs of choice including early and late French Immersion, an international student program, robust careers and ADST programing, environmental and outdoor learning, blended learning options, a fine arts academy, and a Montessori program. Comox Valley Schools (SD71) is the largest employer and governance organization in the region with over 1,800 employees and an operating budget of approximately $118 million.
The Candidate
The Board of Education is seeking a skilled and experienced leader with a history of transformative leadership in creating innovative learning environments that are safe and welcoming for all students. The successful candidate will have leadership experience in a complex public system, with success as a leader in truth and reconciliation, working with Indigenous families, and working with First Nations in matters such as Local Education and Enhancement Agreements. The successful candidate will have current certification with the Teacher Regulation Branch of British Columbia and will have successful experience as a teacher, school leader, and district leader.
The successful candidate will also: 
• Have a demonstrated and ongoing commitment to working collaboratively in creating, sharing, and implementing a vision that is centered on holistic learning for all children
• Committed to working collaboratively with our Board of Education including centering decision making and practices to the Strategic Plan
• Have a demonstrated and ongoing commitment to equity, diversity, accessibility, and social justice, including initiatives to address climate change
• Model ethical leadership, integrity, and lifelong learning with the continued evolution of growing the capacity of self and others
• Have a proven track record of continuously improving all student achievement and completion rates
• Be relationship-focused, a team builder, visible, and a connecting force within the district and our community
• Have a demonstrated and ongoing commitment to de-colonizing education
• Have successful experience, combined with a curiosity and commitment for growth regarding professional learning, administrative matters including finances, policy, human resources, and labour relations
• Have commitment to diversity-focused employment practices
• Be a strong communicator, orally, written and with social media, and be committed to transparency
• Have a demonstrated history and ongoing commitment to innovation, creativity, problem-solving, and critical thinking
• Be capable of navigating uncertainty and maintaining calm in our ever-changing world/educational landscape
• Preferred candidates will have a Master's degree in education or a related field
You Want to Live Here 
There are few communities in BC where you can ski, swim in the ocean, river or lake, or mountain bike or golf (or all three) in one day, but the Comox Valley boasts that and so much more.
The Comox Valley has a population of approximately 75,000 and offers a diversity of experience including miles of ocean shoreline and beaches, many rivers and lakes with stunning swimming holes, a thriving arts community and music scene and including a summer music fest, lush agriculture and weekly farmers' markets, hiking, boating, mountain-biking, skiing (Mount Washington), golf and every variety of outdoor activity, and proximity to other delightful island daytrips and get-aways.
The K'ómoks First Nation is proud to be a part of two dominant cultures, Northern Coast Salish as well as Kwakwaka'wakw. Historically, ancestors spoke Pentlatch or ayajusem (Island Comox dialect). They would also have been familiar with a number of neighbouring languages such as Kwak̓wala, given extensive trade and intermarriage. Their language use was complex and evolved over time.
Recruitment Timelines 
• Applications close at 12:00 noon on Monday, June 5, 2023
• Only short-listed candidates will be contacted
• Short-listed candidates will be notified no later than June 9, 2023
• Interviews will be scheduled mid-June 2023 and will likely require 2 days of both formal and informal interviews
• It is hoped that the successful candidate could assume the position on August 1, 2023, or at a date set by mutual agreement
Application Package Requirements 
Your application package will include:
1. A cover letter describing your interest in this position and the communities it serves, your current role and responsibilities, any professional history pertinent to this opportunity, and what it is about this opportunity that has drawn your interest
2. A professional curriculum vitae (please do not include reference letters)
3. A brief personal statement expressing your leadership contributions and your vision focusing on your top three priorities in systems transformation
4. A one-page list of professional references including one to be used for short-listing purposes and three to be used for any candidates invited into the interview process
Contact Information and Applications 
Anyone wanting information about this career and lifestyle opportunity is invited to contact the Secretary Treasurer at 250-703-6433 (c) or 250-334-5521 (direct line) Application packages will be received until 12:00 noon on Monday, June 5, 2023. Send your completed Expression of Interest package in a single pdf document, attached to an email with subject line "Superintendent Application", to brenda.hooker@sd71.bc.ca
https://www.comoxvalleyschools.ca/wp-content/uploads/2023/05/Picture2.jpg
410
529
csorochan
/wp-content/uploads/2020/05/SD71_logo_2-300x209.png
csorochan
2023-05-24 14:33:48
2023-05-24 14:34:29
Expression of Interest – Superintendent of Schools