Comox Valley students shine at Deaf and Hard of Hearing Provincial event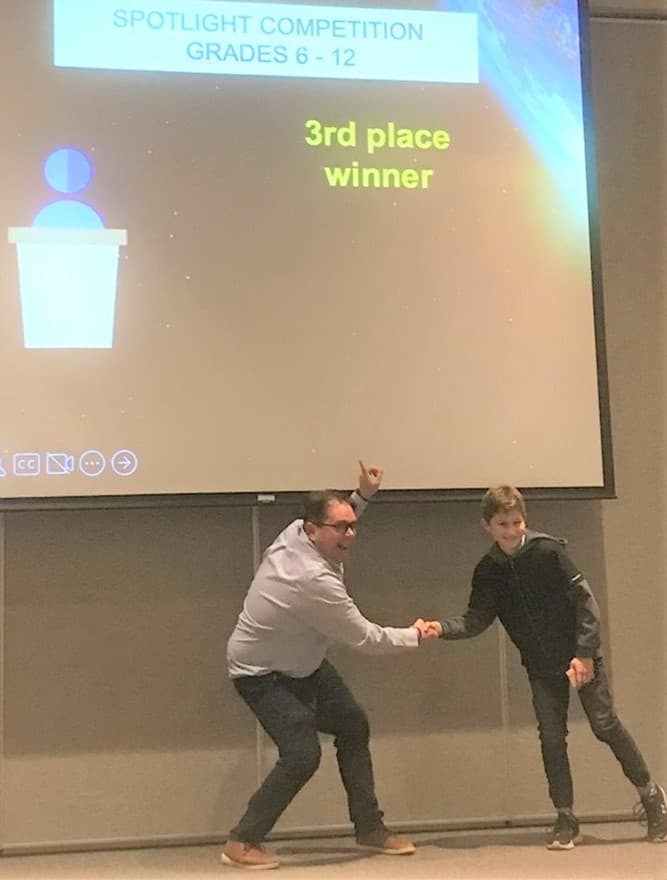 Three students from the Comox Valley had a chance to connect and compete with their peers from all over British Columbia at the annual #DHH Proud event for Deaf and Hard of Hearing (DHH) students, held in Burnaby.
Organized annually by the Provincial Outreach Program: Deaf and Hard of Hearing, the event serves as both a friendship day and a platform for various competitions, including art and poetry. This year's event also featured a spotlight competition with the theme "My Deaf/Hard of Hearing World."
In 2022, the spotlight competition was held online, and Comox Valley student Quinn Hoar emerged victorious with her inspiring speech titled, "Why I'm Proud to be Hard of Hearing." Hoar was invited to open this year's event, where she shared her experience and offered advice to the new contestants.
Two other students from Comox Valley Schools, Finley Adamson and Sophia Rogers of Cumberland Community School, also participated in this year's event. They each presented speeches, demonstrating their skills and sharing their unique experiences as hard of hearing individuals. Adamson's eloquent speech secured him third place and a $100 gift certificate to Chapters.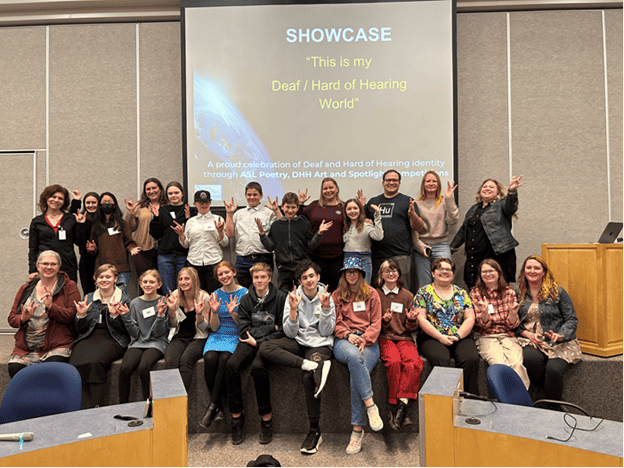 Reflecting on their experience, the students expressed the value of being part of a community that truly understands their experiences.
"I got to meet a bunch of new friends from around the Province," one student shared. "The friends I made there understand what it's like to have hearing aids. DHH Proud is a chance for us to all connect and learn about each other's experiences. Plus, it's super fun!"
Another student highlighted the respect and understanding within the DHH community, stating, "The friends I made at DHH Proud – they respect you because they understand what it's like. This trip was a great opportunity and made me feel safe and comfortable."
The DHH Proud event not only provides a platform for students to display their talents but also helps dissolve the isolation that some may feel in their daily lives.
"With big events like this, it helps to remind me that I'm not the only one," said a participant. "There is an instant connection and never any awkwardness – even though we don't know each other, we all have an instant connection."
This event also serves as a valuable opportunity for students to learn about Deaf Culture and make new friends within the DHH community. With such a positive and empowering experience, this year's participants are already looking forward to attending the event next year. Congratulations to Quinn, Sophia and Finley for your outstanding efforts!
https://www.comoxvalleyschools.ca/wp-content/uploads/2023/06/Finley.jpg
880
667
csorochan
/wp-content/uploads/2020/05/SD71_logo_2-300x209.png
csorochan
2023-06-13 13:50:31
2023-06-13 13:50:31
Comox Valley students shine at Deaf and Hard of Hearing Provincial event