The Careers team has been working hard to create Jr. ADST Toolboxes for all of our elementary schools. Each toolbox has 12 totes, each tote contains all of the tools needed to complete all of our Jr. ADST activities. All resources needed for building can be ordered from Dawn Anderson or Steve Claassen and any additional in class support or guidance is available upon request.

In addition, Steve Claassen has been working with interested Grade 7 teachers to support knowledge and skill acquisition with more advanced and alternative tools so students can have additional learning opportunities that allow them to use tools and collaboratively work with peers at higher levels.
Contact Information:
Dawn Anderson Dawn.Anderson@sd71.bc.ca 
Steve Claassen Steve.Claassen@sd71.bc.ca
Design Thinking Resources: Please see our "Sustainability" SDG teacher resources under "Elementary". 
Assessment, Reflections and Core Competencies
Here is a project reflection sheet that encompasses the curricular competencies, Core Competencies and personal reflection.
Thank you to Nick Moore and Katie Leith-Mills who have supported the creation and development of this document.
It is posted in word for you to modify to fit your projects and curriculum.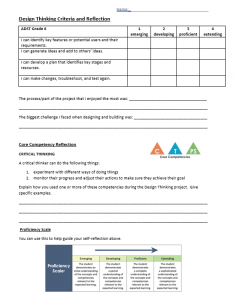 Career People (Gr. 1-3)

Instruction book coming soon
Sewing Kit  (Grade 2-4)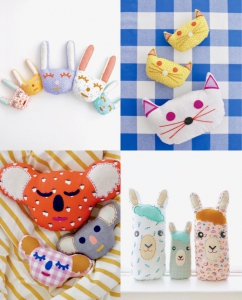 Makedo Cardboard Construction (Gr. 2-5)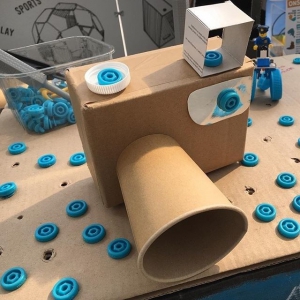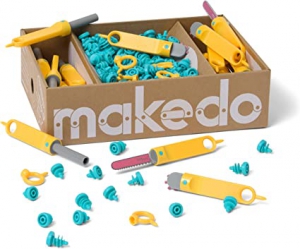 Grade 5
Bird Feeder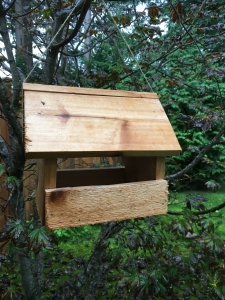 The Cabin Tray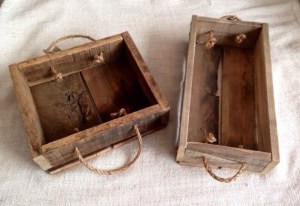 Grade 6
Bird House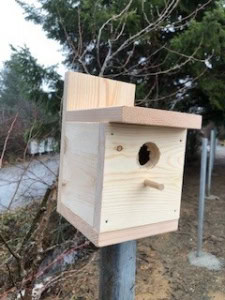 Festive Pumpkin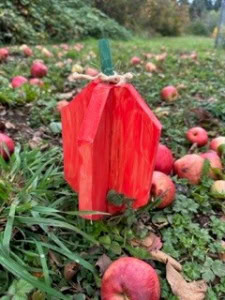 West Coast Tree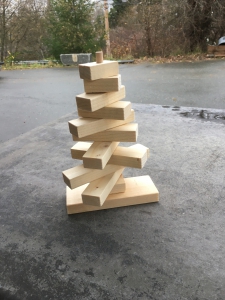 Gravity Car
Infinity Cube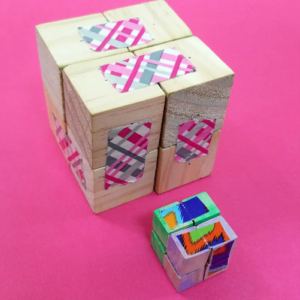 Shut The Box (Math Game)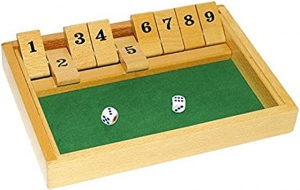 Phase Two: Students Designing and Building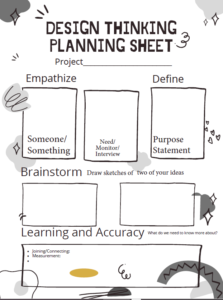 Once students are comfortable with using hand tools you can request materials and have students design and build their own projects.
Students will be given a project goal and they will need to design and share out their ideas. Students will need to focus on  finishing details to make a final product square, smooth, accurate and fit the design purpose.
Dawn Anderson (if requested) will come in, listen to, and provide feedback on project ideas. Dawn will provide building materials based on student designs.
Here is a sheet to help them plan: Student Design Thinking Planning Sheet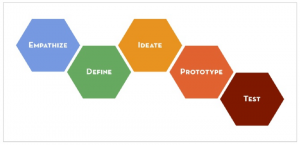 Here is the assessment and self assessment sheet: ADST Criteria and Reflection