Marine Search & Rescue Junior Camp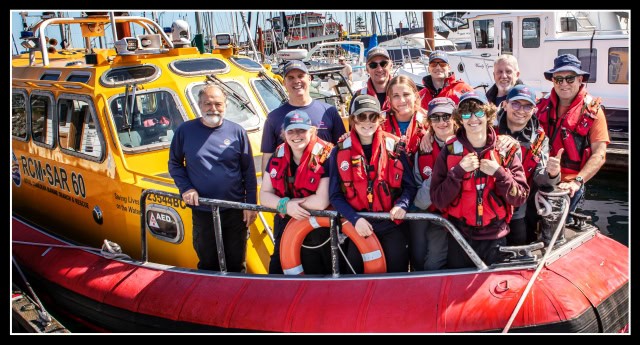 The Royal Canadian Marine Search And Rescue(RCM-SAR) Junior Crew Training Program offers Grade 10 – 12 students the opportunity to learn marine first aid, electronic navigation, VHF radio operation, practical seamanship and the operation of Fast Response Vessels. Students earn their Pleasure Craft Operator Certificates (PCOC), VHF Radio Operators Certificate (ROCM), Basic Marine First Aid, as well as navigation skills, boat handling, anchoring, weather conditions (meteorology) and man overboard training. The camp has an evening classroom component in the Winter (Starts January) plus multiple Crew Training sessions that are "On The Water" aboard the Station 60 rescue vessels.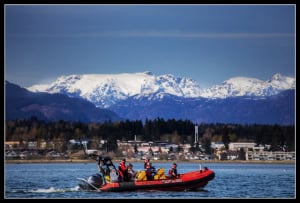 Additional Information
Students will be required to complete a "Water" fitness test before proceeding
Classroom/Evening (8 Sessions x 2hrs) beginning January (Wednesday nights)
All day Sunday training from March through April (excludes Spring Break)
There will be examinations (PCOC, ROC-M, etc)
Students receive four (4) work experience credits for completing the camp
Additional field trips will also be organized with the Canadian Coastguard.
Dates: January through April 2023
Fee for the program – $250
For more information contact the SD71 Marine SAR Coordinator – Steve.Claassen@sd71.bc.ca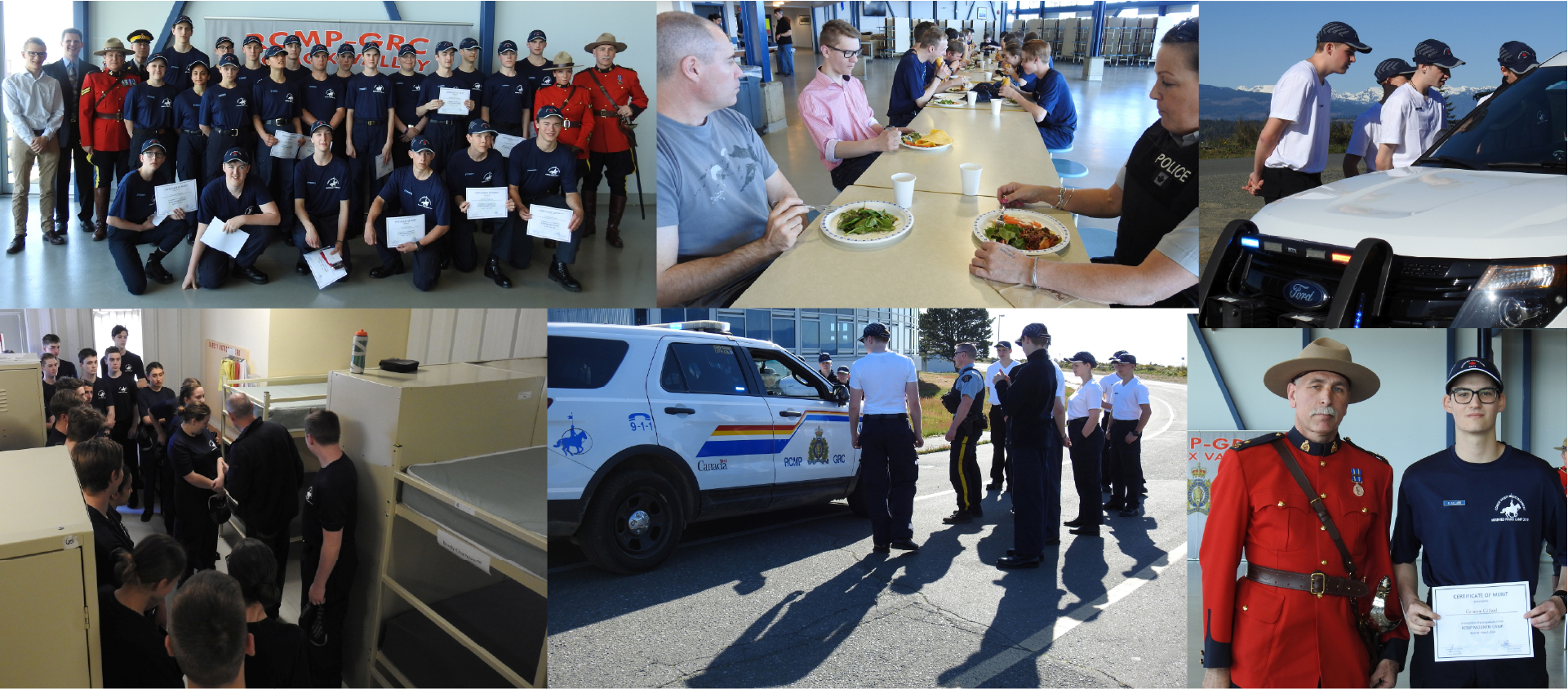 Mountie Camp is a week-long camp for students in Grades 10 – 12.  The camp is designed to simulate the training experiences that recruits go through at the RCMP Training Depot in Regina, Saskatchewan.  The camp is both physically and mentally challenging and students are held to a high standard with regard to personal conduct and commitment.  Students should be physically and mentally prepared to endure the rigor which comes with police training.  Students considering a career in policing have an opportunity to experience hands on, scenario-based training incorporating topics such as community policing, drugs, weapons, emergency response, forensics, crime scene investigation and traffic stops.  In addition, students are given an opportunity to complete the Physical Abilities Requirement Evaluation (PARE), daily runs and marching drills.
Students are housed in the military barracks at HMCS Quadra
3 meals a day plus snacks are provided
There is a no cell phone or electronic device policy
A typical daily schedule starts at 6:00 am and ends at 10:00 pm
Students receive four (4) work experience credits for completing the camp
Open to students to Grade 10-12
Sign up sheet and full details available at Careers Office.
 Student selection is based on academic achievement, fitness and an interest in policing.  Students must complete a written application and are subject to a background check and vetting process by the RCMP and SD71 prior to selection.
Dates: May 14 – 19, 2023
Cost: $150 – $200
For more information contact the SD71 Mountie Camp Coordinator – Randy.James@sd71.bc.ca
Comox Youth Firefighter Camp
The camp is set up to simulate the training experience of professional firefighters.  Students will be staying in two facilities at both the fire hall and the Comox Recreation Center, with full supervision at all times provided by the Comox Firefighters Association.  During the week they will participate in incredible "hands-on training" in approximately seventeen different areas.  They will be provided with three FULL meals per day plus evening snacks.  Many Volunteer hours are put in by the firefighters!
Open to students Grade 10 – 12.
Dates: Spring 2024
Comox Fire Training Center.
Sign up sheet and more details available at the Careers Office.