Comox Valley Schools honours Minecraft Challenge winners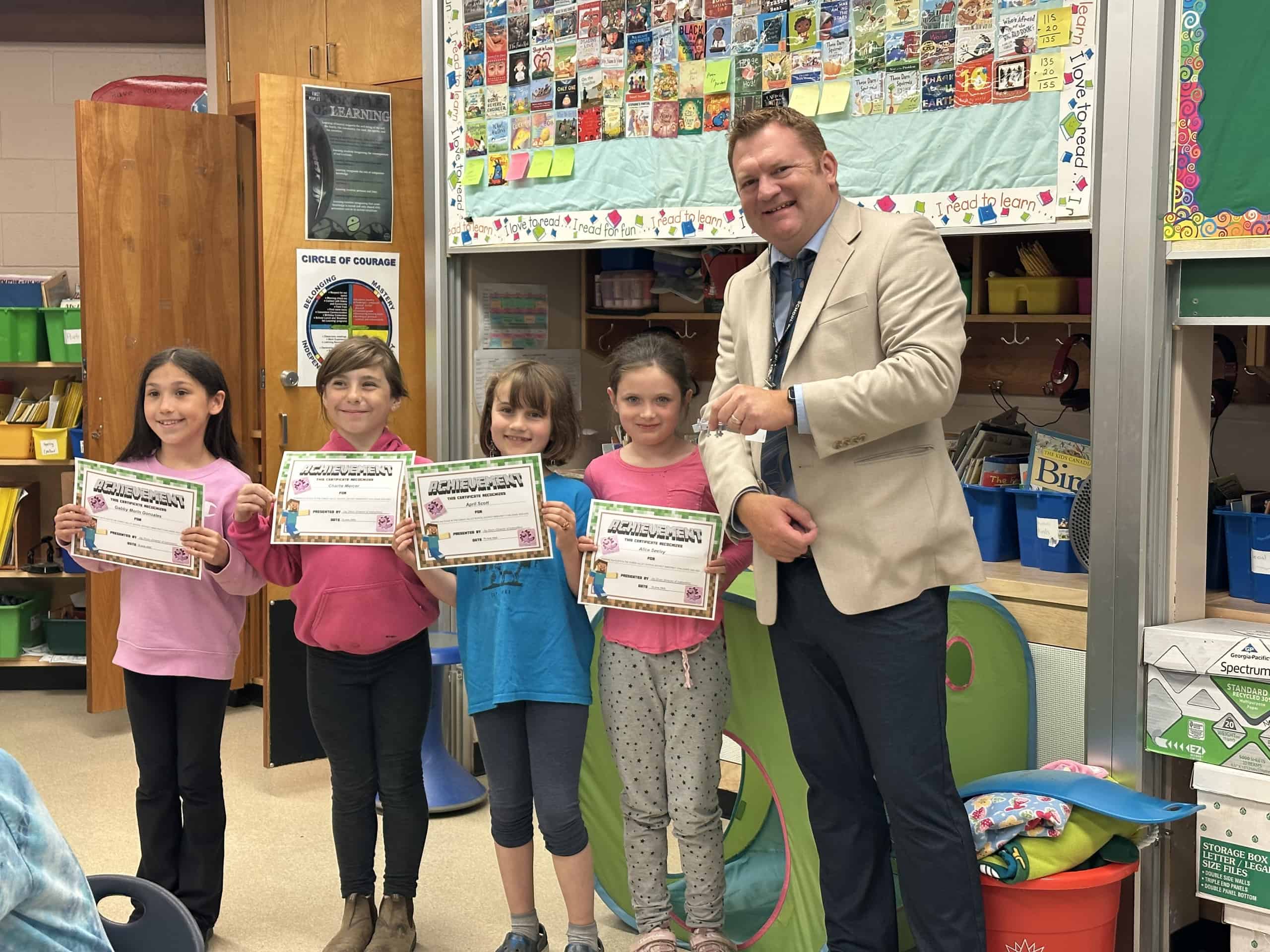 Comox Valley Schools proudly announces the winners of the district-wide Minecraft Challenge, an educational initiative designed to engage students in with the world of Minecraft while enhancing their problem-solving, creativity, and teamwork skills. There are three categories of winners being celebrated for their exceptional creativity and innovation.
Each winning team was awarded Minecraft-themed apparel and a pizza party for their whole class.
In the Primary Category (Grades K-3), Anwyn Therrien and Maia Allans from Cumberland Community School claimed first place with a world promoting sustainability and compassion. The judges were particularly impressed by their innovative pick-and-plant gardening system, renewable energy initiatives, and the inclusion of food reserves for those in need.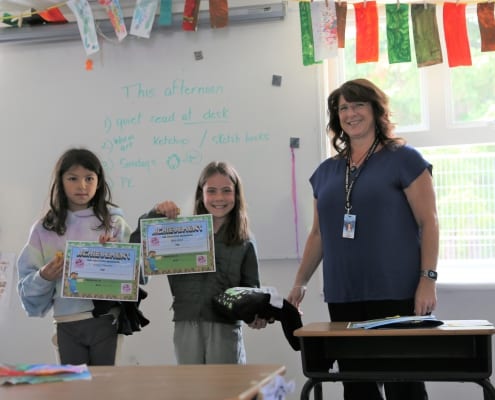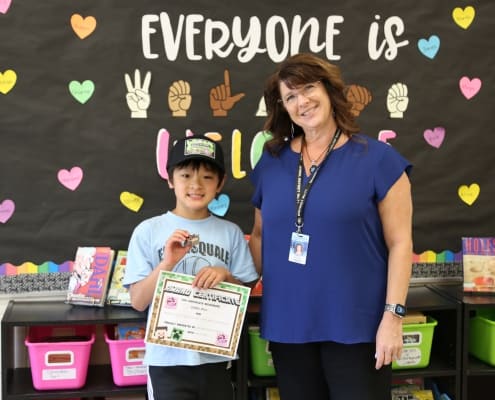 Primary Category (K-3)
1st Place – Anwyn Therrien and Maia Allans from Cumberland Community School
2nd Place – Alice Scott, Charlie Mercer, April Seeley, Gabby Morin Gonzales from Miracle Beach Elementary School
3rd Place – Wulfgang Berg, DeMar Wan and Rocky Smallenberg from Cumberland Community School
"The Minecraft Challenge provided our students with an opportunity to combine their creativity with valuable lessons about environmental stewardship and social responsibility," said District Information Technology Support Teacher, Kara Dawson. "We're tremendously proud of these students for their achievements and their ability to envision these hands on scenarios."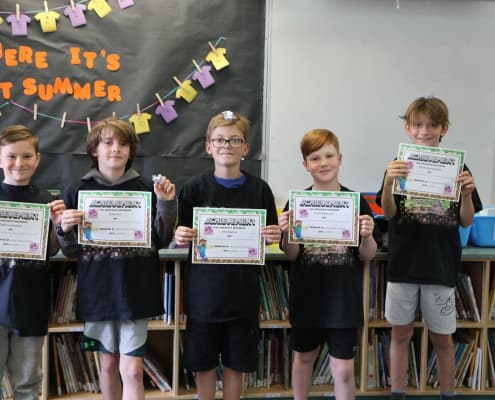 The Intermediate Category (Grades 4-7) saw Ethan Taylor from Valley View take first place. His futuristic spacecraft design, complete with a fusion generator, advanced replicators, and a self-sufficient hydroponic bay, earned high praise for its creativity and ingenious use of space technology.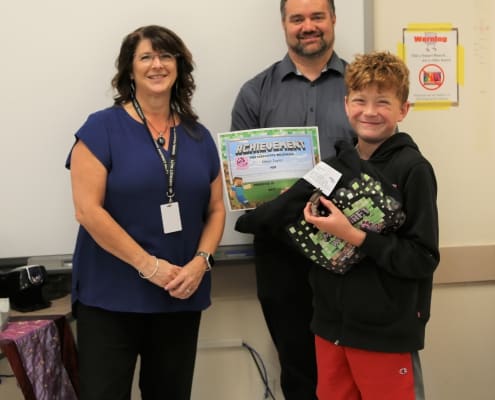 Intermediate Category (4-7)
1st Place – Ethan Taylor from Valley View
2nd Place – Colin Armstrong, Alfred Darlow, Cash Cunningham, Ethan Lee from Huband Park
3rd Place – Arlo Turgano, Ezra Webb, Dobe Ofong, Ryu Ferguson-Shiina, Reid Thomson, Owen Pendak, Daniel Shute from various schools – Challenge Program
In the High School Category (Grades 8-12), Hazelwynne Robertson from NIDES won with her inventive creation of an underwater world designed to withstand global warming. The inclusion of crop and animal domes, trash collection facilities, and a sophisticated oxygen production system stood as a testament to the potential of sustainable living in extreme conditions.
High School Category (8-12)
1st Place – Hazelwynne Robertson from NIDES
2nd Place – Isabelle Aubin from NIDES
3rd Place – Rosalie Duprey from NIDES
In second and third place respectively across all categories, students showcased a range of ideas, from sustainable living solutions to futuristic space designs.
Each class with the highest average score was awarded a pizza party for their whole class.
Participants showcased a dedication to creativity and critical thinking, highlighting the potential of the Minecraft Challenge to inspire and engage young learners.
https://www.comoxvalleyschools.ca/wp-content/uploads/2023/07/2nd-Place-K-3-Miracle-Beach-scaled.jpg
1920
2560
csorochan
/wp-content/uploads/2020/05/SD71_logo_2-300x209.png
csorochan
2023-07-13 13:55:08
2023-07-13 14:24:35
Comox Valley Schools honours Minecraft Challenge winners